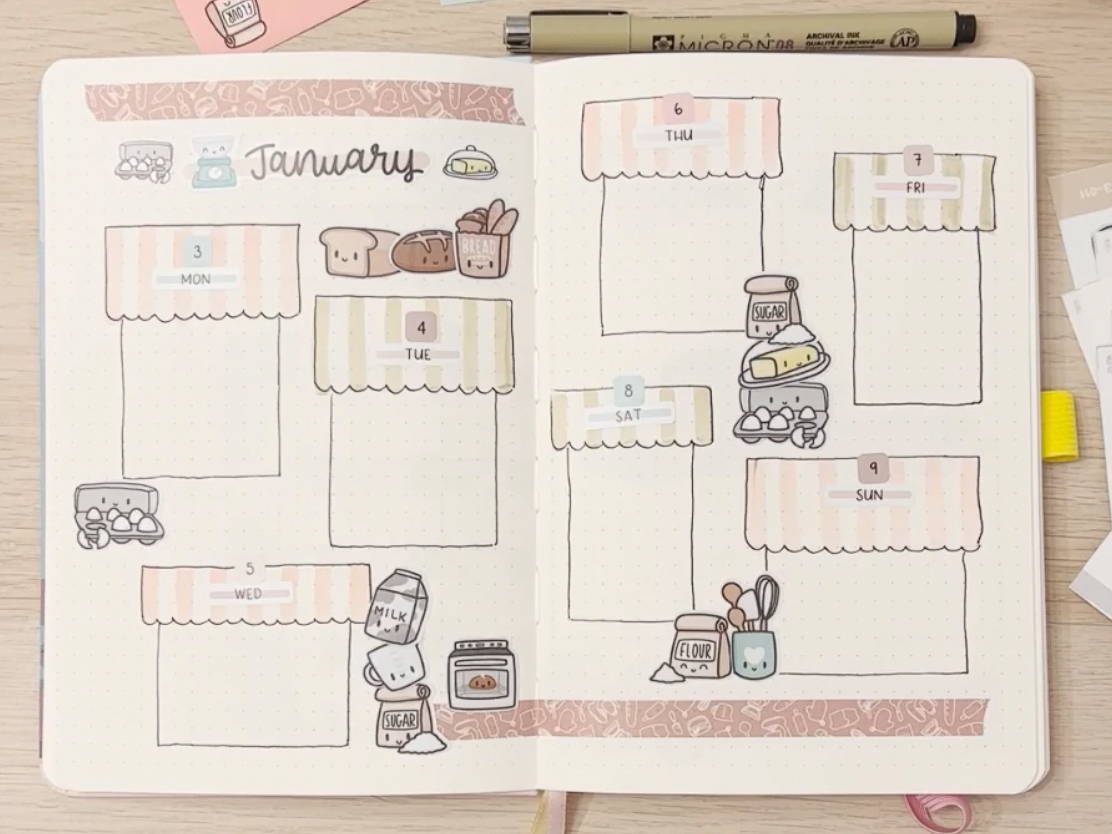 COZY BAKERY WEEKLY SPREAD
I made little bake shops for each day of the week in my first weekly spread - it's the same idea as the monthly spread but just more of them! I placed 3 shops on the left side of the page, and 4 on the....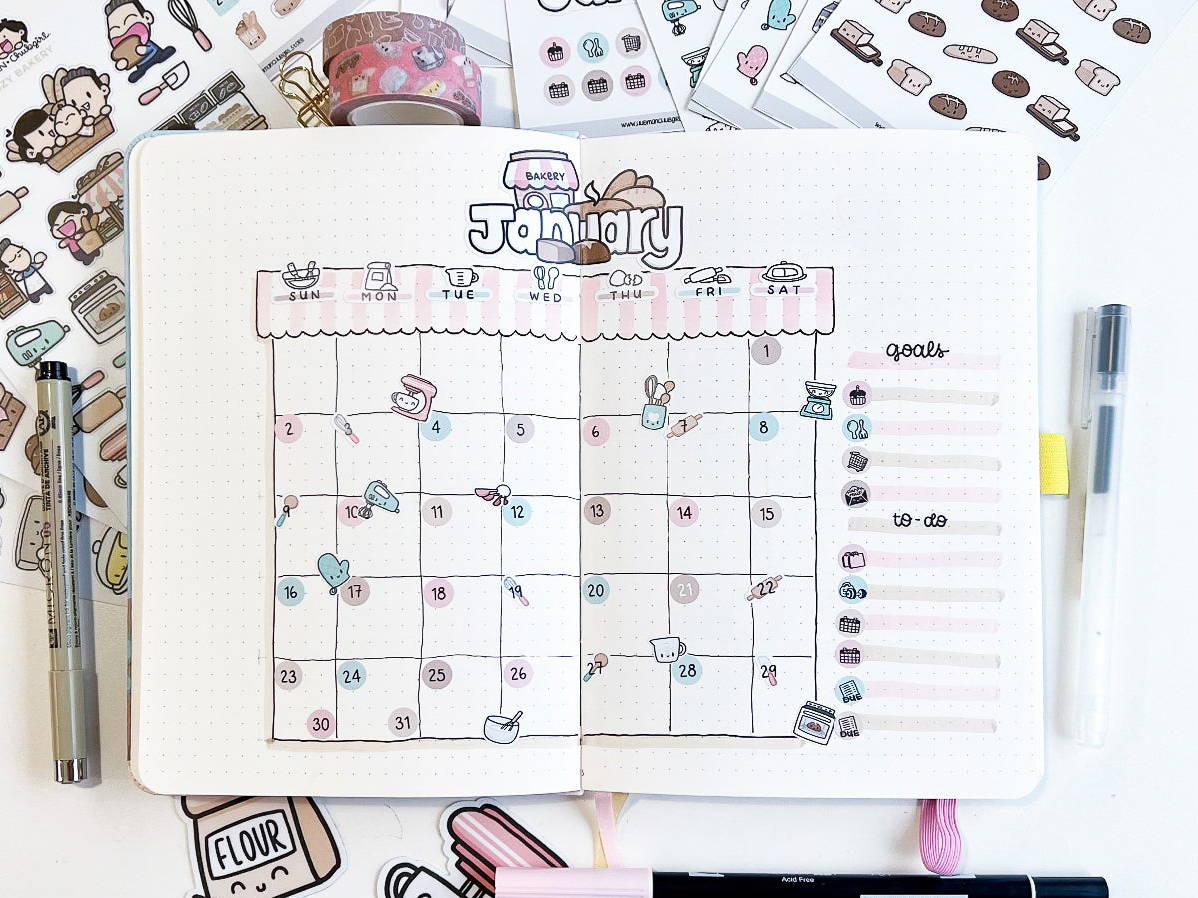 COZY BAKERY MONTHLY SPREAD
The monthly spread I made is my standard 5x5 dots size, in this case I made the weekends a 4x5 since it's more chill and there's less to do. I will remind you many times throughout my tutorials: there is no right or....