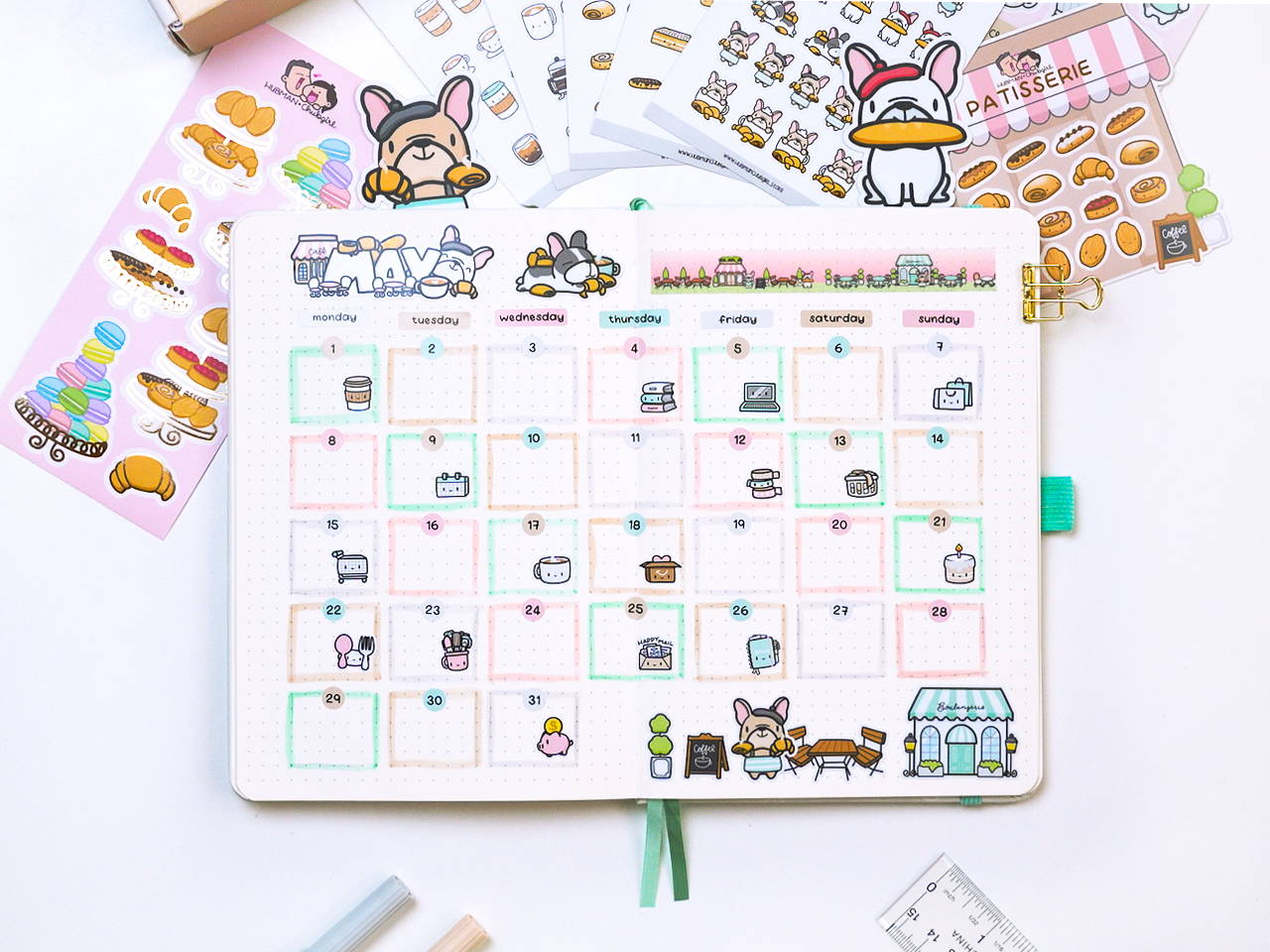 Here is a monthly spread tutorial with our Parisian Cafe theme - Read on to find out how easy it is to set up a journal page with our stickers!
Teal brush pen (Tombow dual brush pen)

Light brown brush pen (Tombow dual brush pen)

Grey brush pen (Tombow dual brush pen)

Light pink brush pen (Tombow dual brush pen)
These materials were what I used for reference, but you may use any supplies you have on hand :)
Do you want to add some French-inspired flair to your journaling? Creating a Parisian Cafe-themed monthly spread is a fun and easy way to do just that! In this tutorial, I'll show you how to set up a cute and functional monthly spread in a few simple steps!
To begin, grab a pencil and sketch out a grid with 7 columns and 5 rows for the month of May. For each day of the month, draw a 5 by 6 box and leave a small gap between each box. You can customize the size of the boxes to suit your needs and preferences. Don't worry about being too precise at this stage, as we'll be outlining and decorating the grid in the following steps!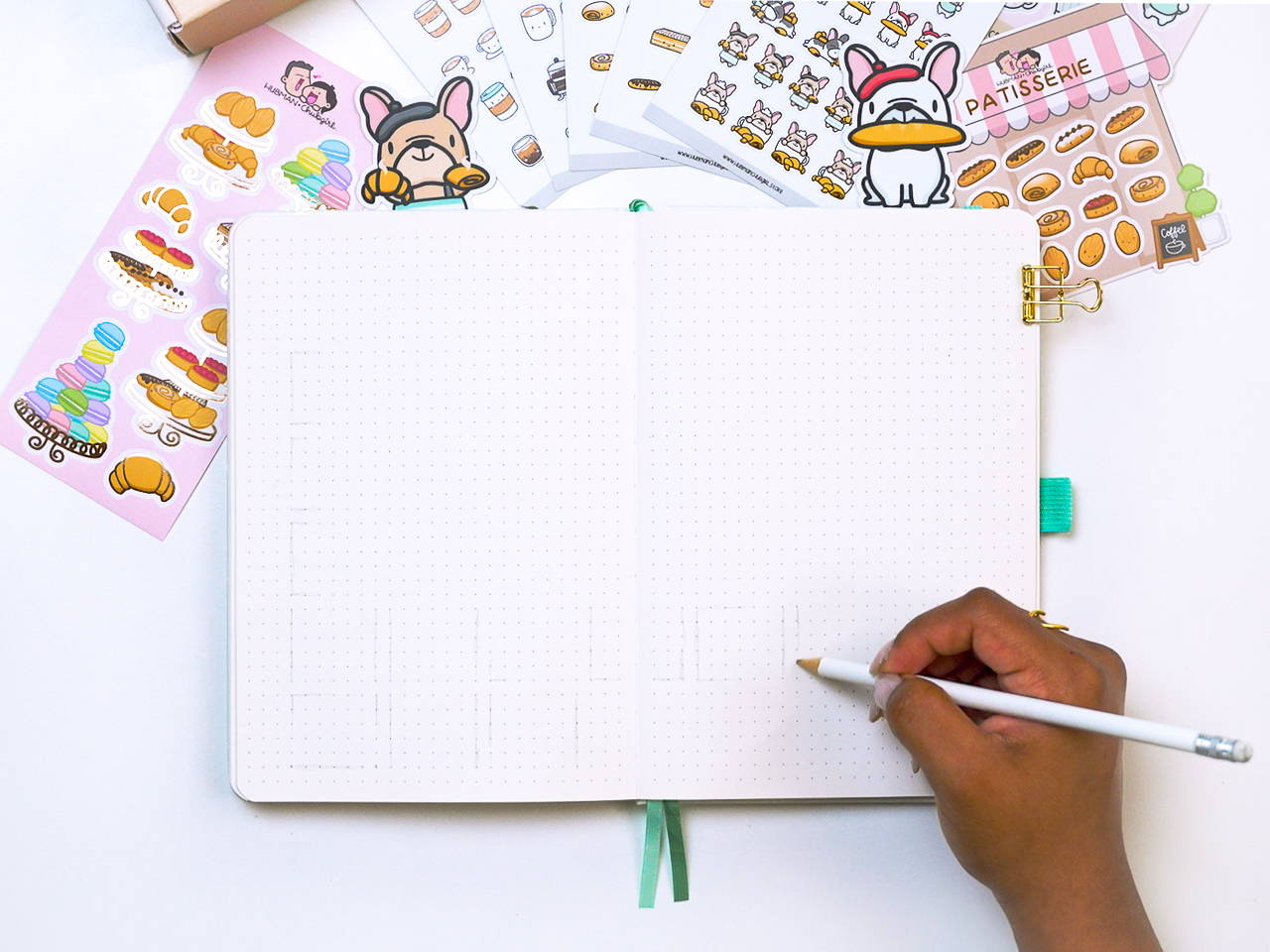 Once the grid is complete, let's outline each box with brush pens in 4 delightful colors that perfectly match the theme.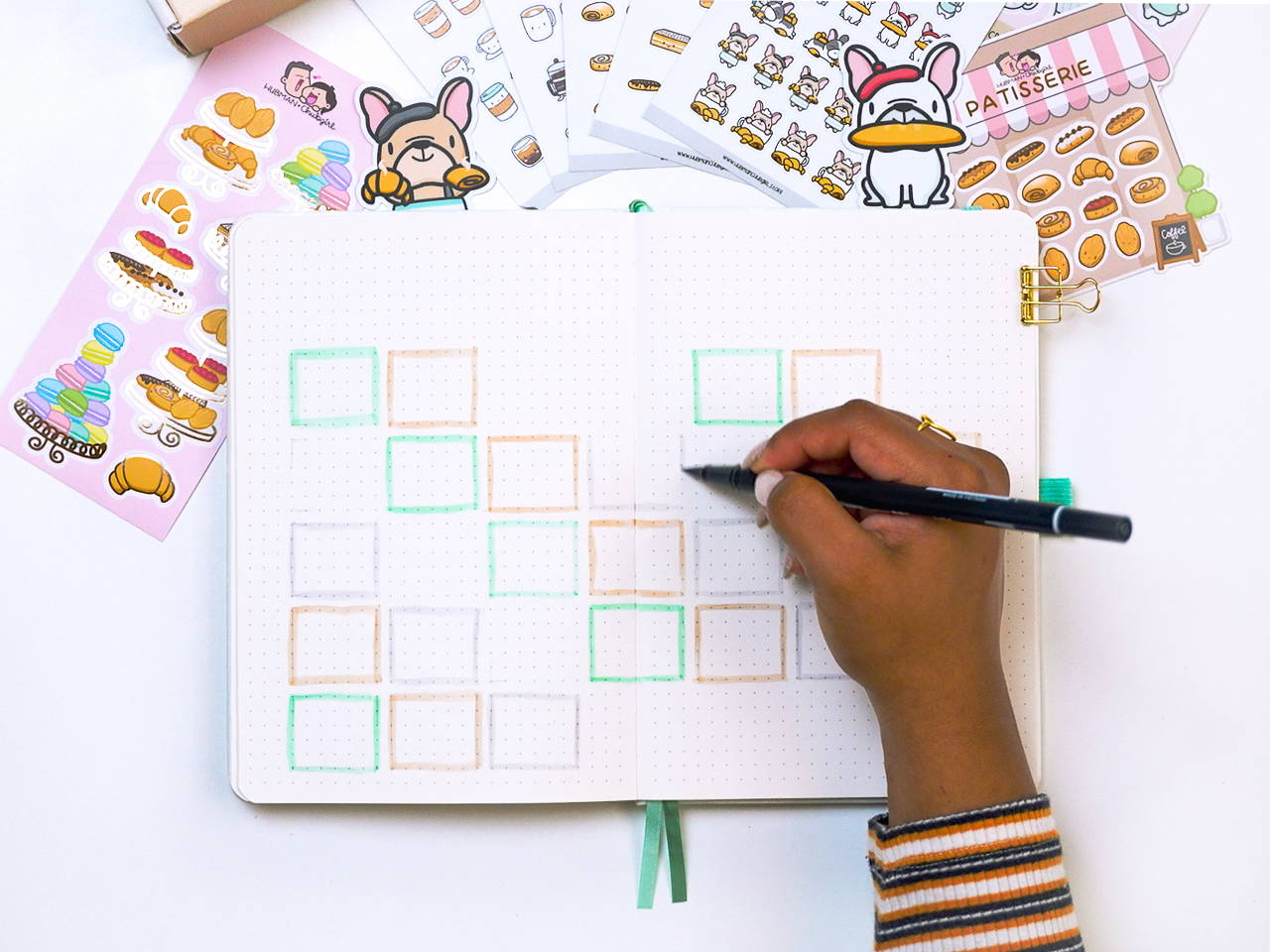 Using the journaling set, add the days, dates and monthly title. You can also write these out if you prefer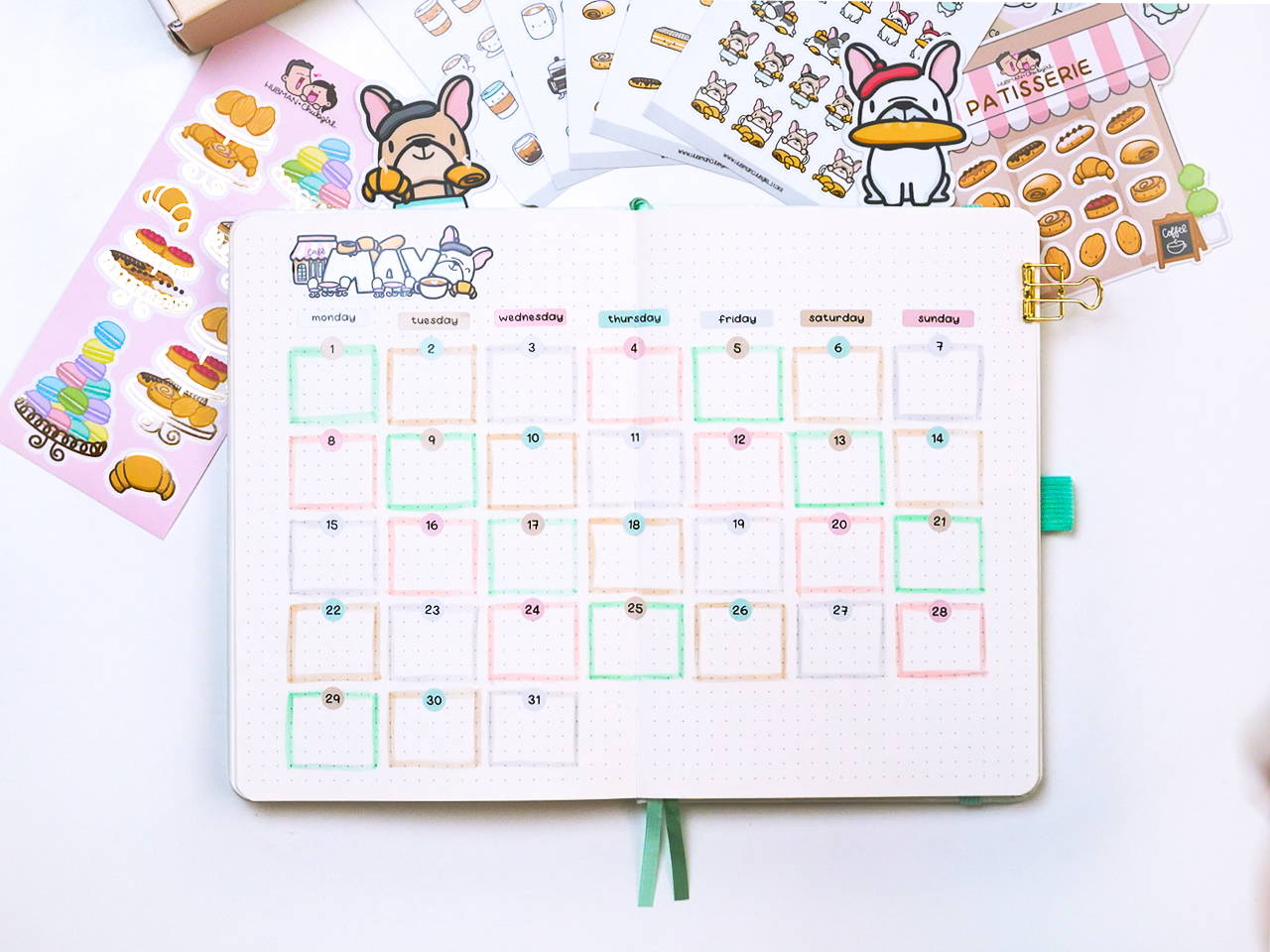 This is where you can have some fun with the Parisian Cafe stickers and washi tapes! Use them to fill up any empty spots on the page. You can also add some doodles or drawings using the brush pens.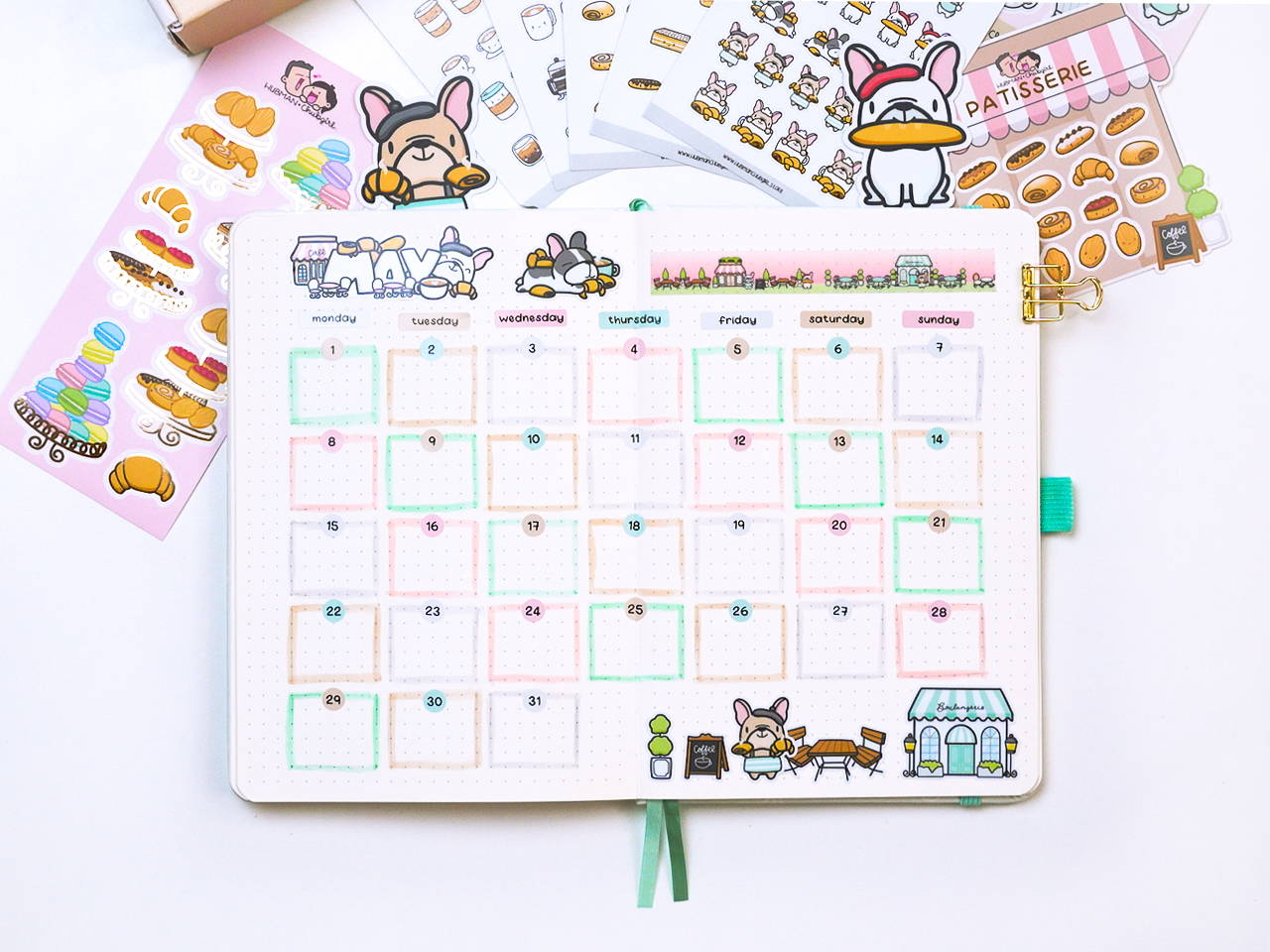 Finally, let's use a pen or the icons planner sticker to fill in the days with upcoming events and appointments. This will help you stay on track throughout the month.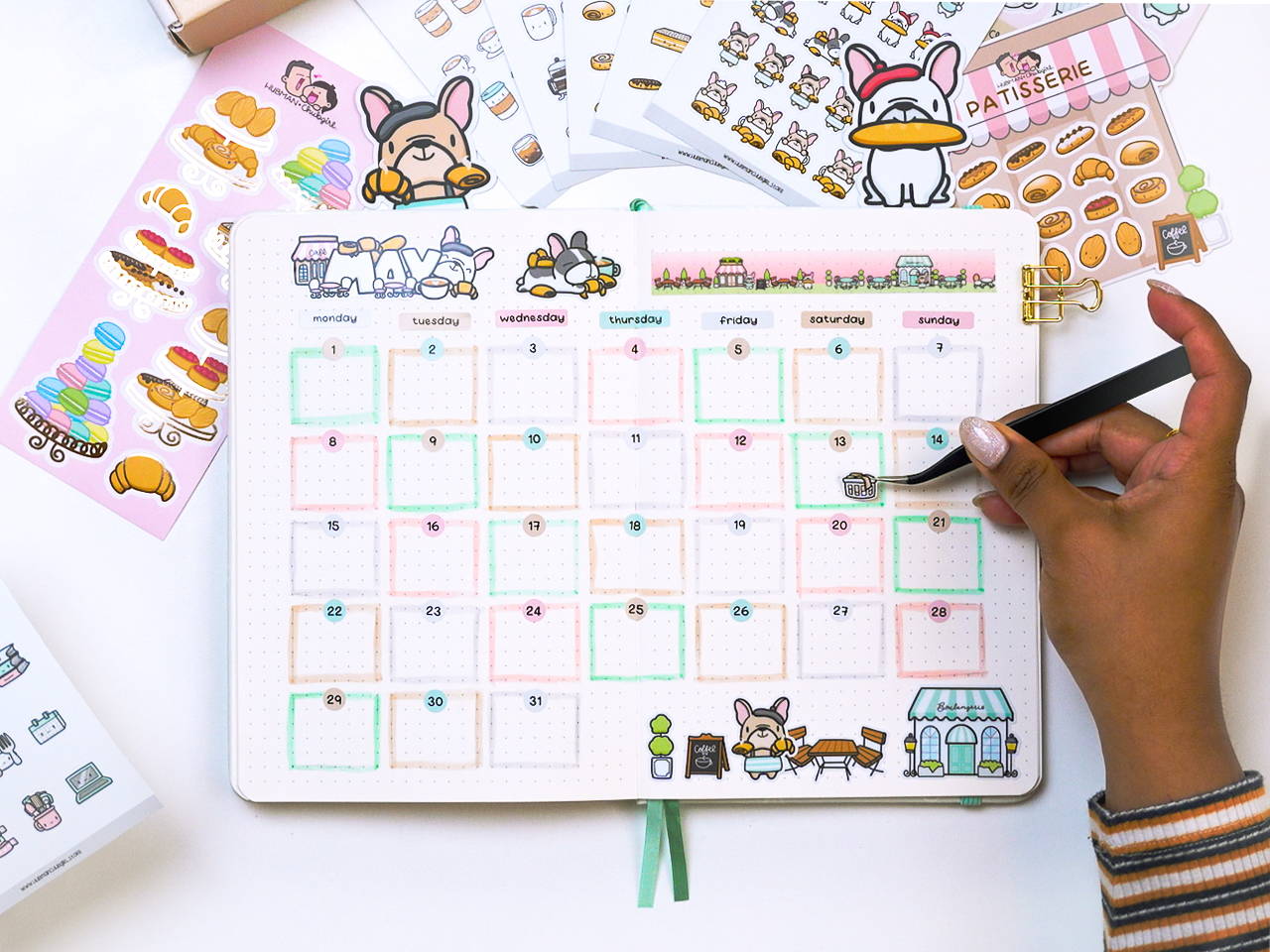 And there you have it! Your Parisian Cafe-themed monthly spread is complete. Don't forget to experiment and add your own personal touches to make it unique. Happy planning!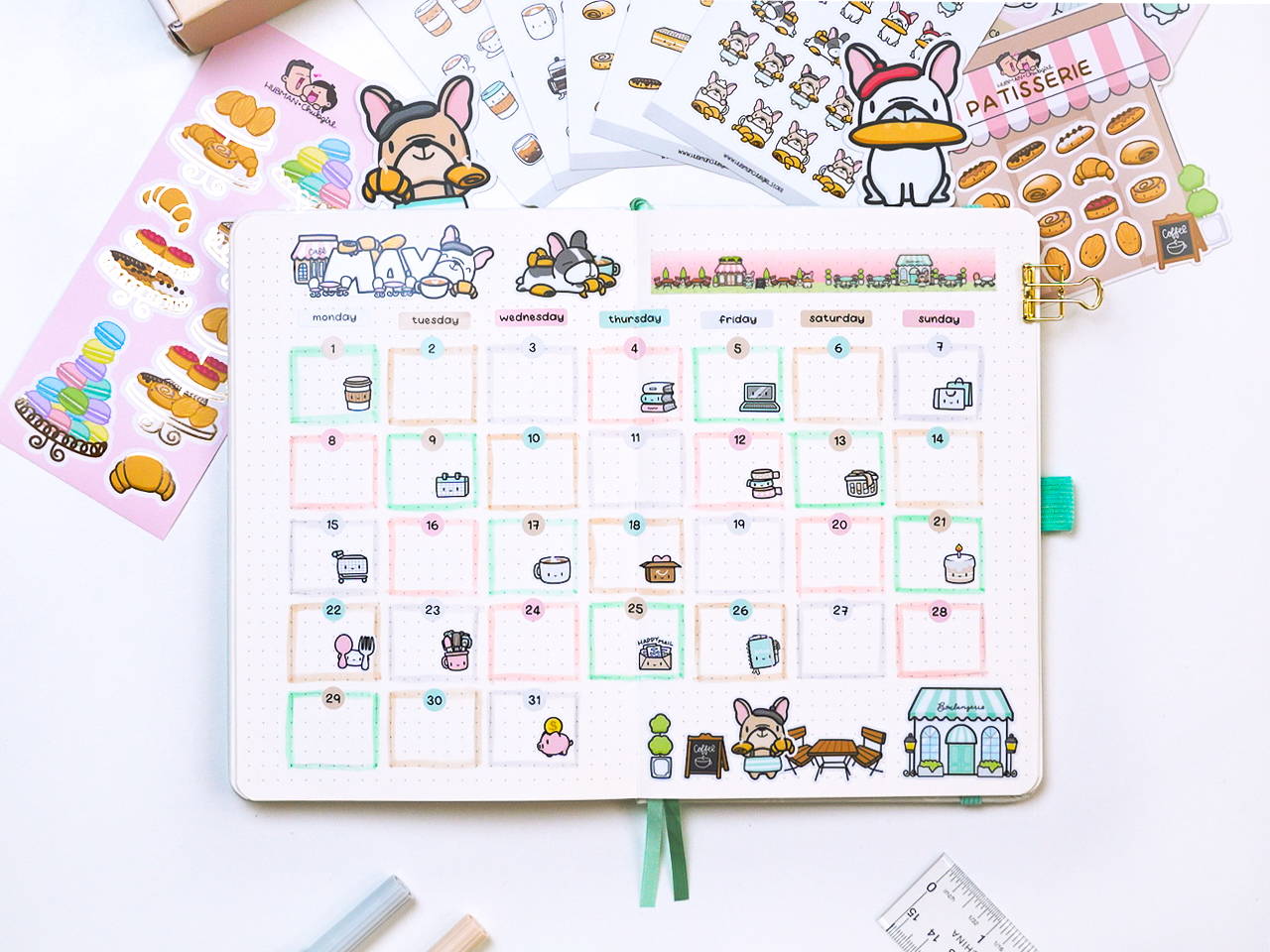 We have added a link to the Parisian Cafe collection to get everything you need to make this spread. Subscribe to our monthly Journal subscription to get cute stickers like these mailed to you every month and feel free to come back here for inspiration or tutorials for your spreads! Happy journalling!
Bonus! - Use code JOURNAL and get your subscription at 10$ for your first month plus you get a free starter journal to kick off with!
We will be posting more tutorials here soon, so follow us on Instagram @hubmanchubgirl.store for updates. Thanks everyone and I hope you find these helpful!
For more inspiration on these spreads and more, click on the link below :)
HERE'S EVERYTHING YOU NEED TO MAKE THIS SPREAD AND MORE!