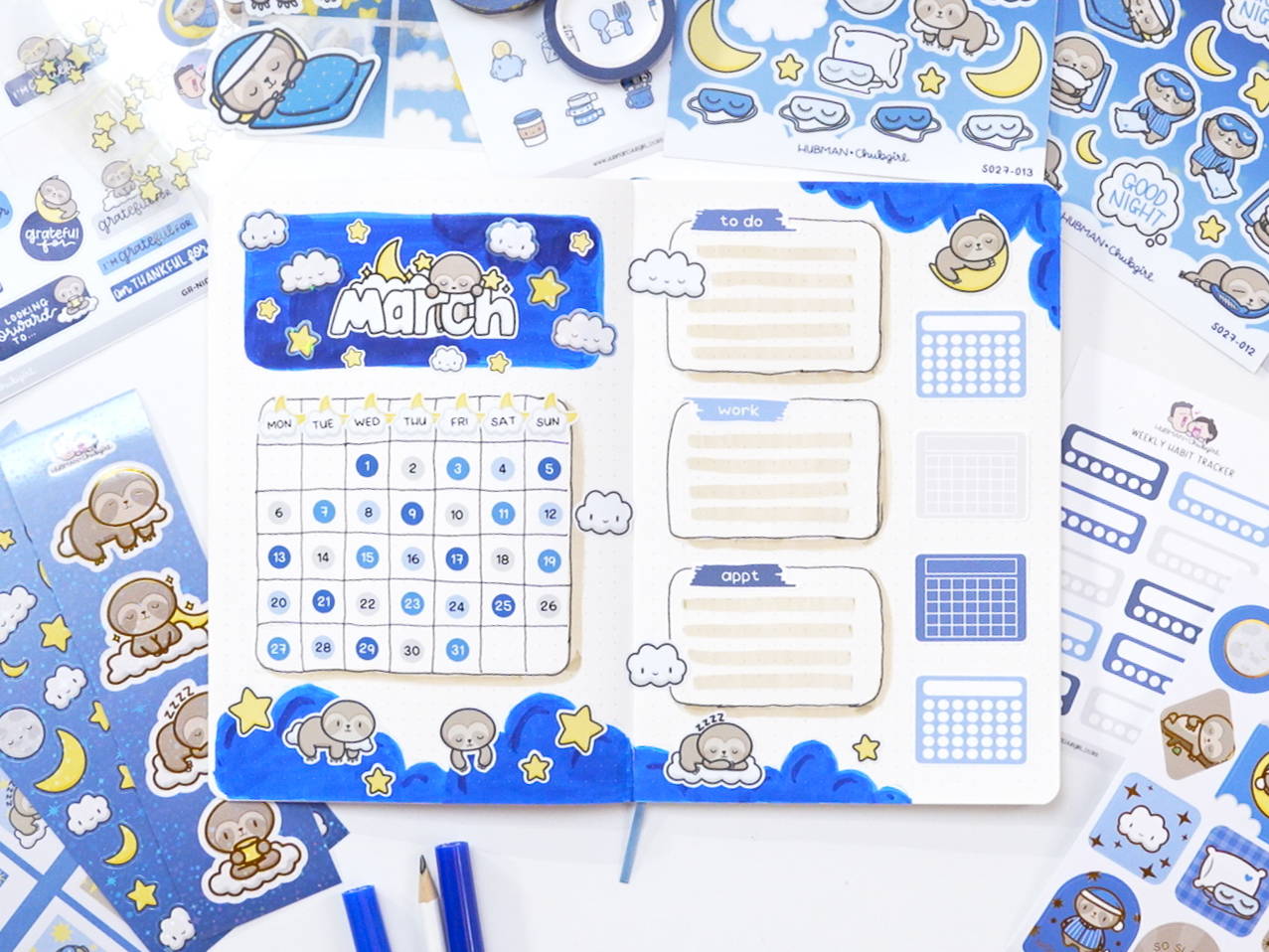 Here is a monthly spread tutorial with our Starry Night theme - Read on to find out how easy it is to set up a journal page with our stickers!
Blue brush pen (Tombow dual brush pen)

Dark blue brush pen (Tombow dual brush pen)

Light Brown brush pen (Tombow dual brush pen)

Pencil

Black marker
These materials were what I used for reference, but you can use any supplies you have on hand :)
Celestial themes are a lot of fun and the sleepy sloths just make it all the more adorable! So let's set up a cute and dreamy monthly spread our sloths can nap in!
To start off, let's use a pencil to sketch the layout. The title or the biggest section on your spread is a good place to start with, followed by any smaller sections.
I'm starting off with a big box on the top right for the title, a 3 x 3 size box for the monthly grid and some small boxes on the left for to-do lists, reminders, goals for the month, etc. 
Mark the corners of each section and if you have any empty spots, you can draw some clouds to fill it in.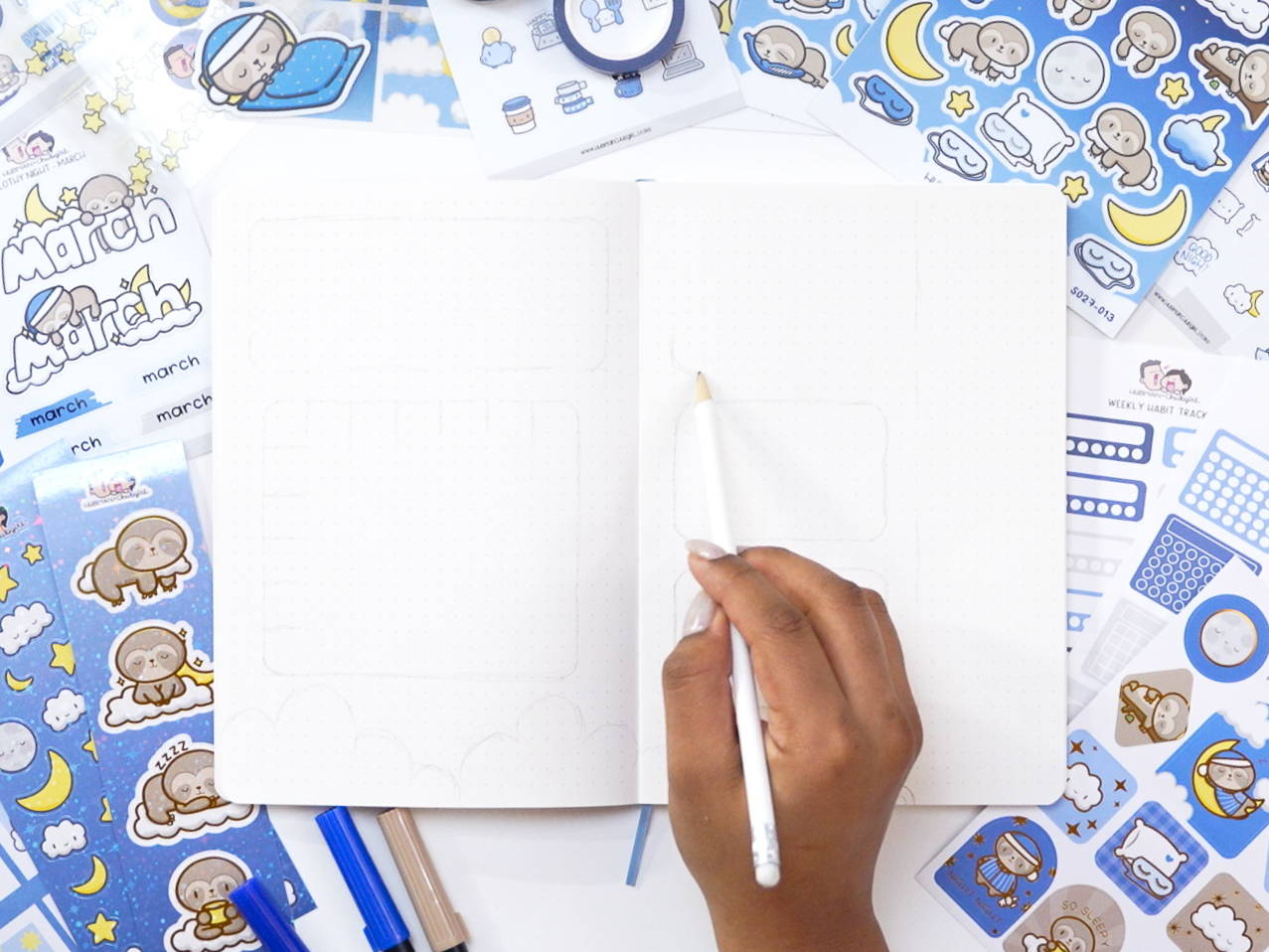 Once everything is in place, let's use a black marker to outline everything. 
This is optional, but you can add a shadow to the boxes to make it stand out or decorate the border of the boxes to get creative!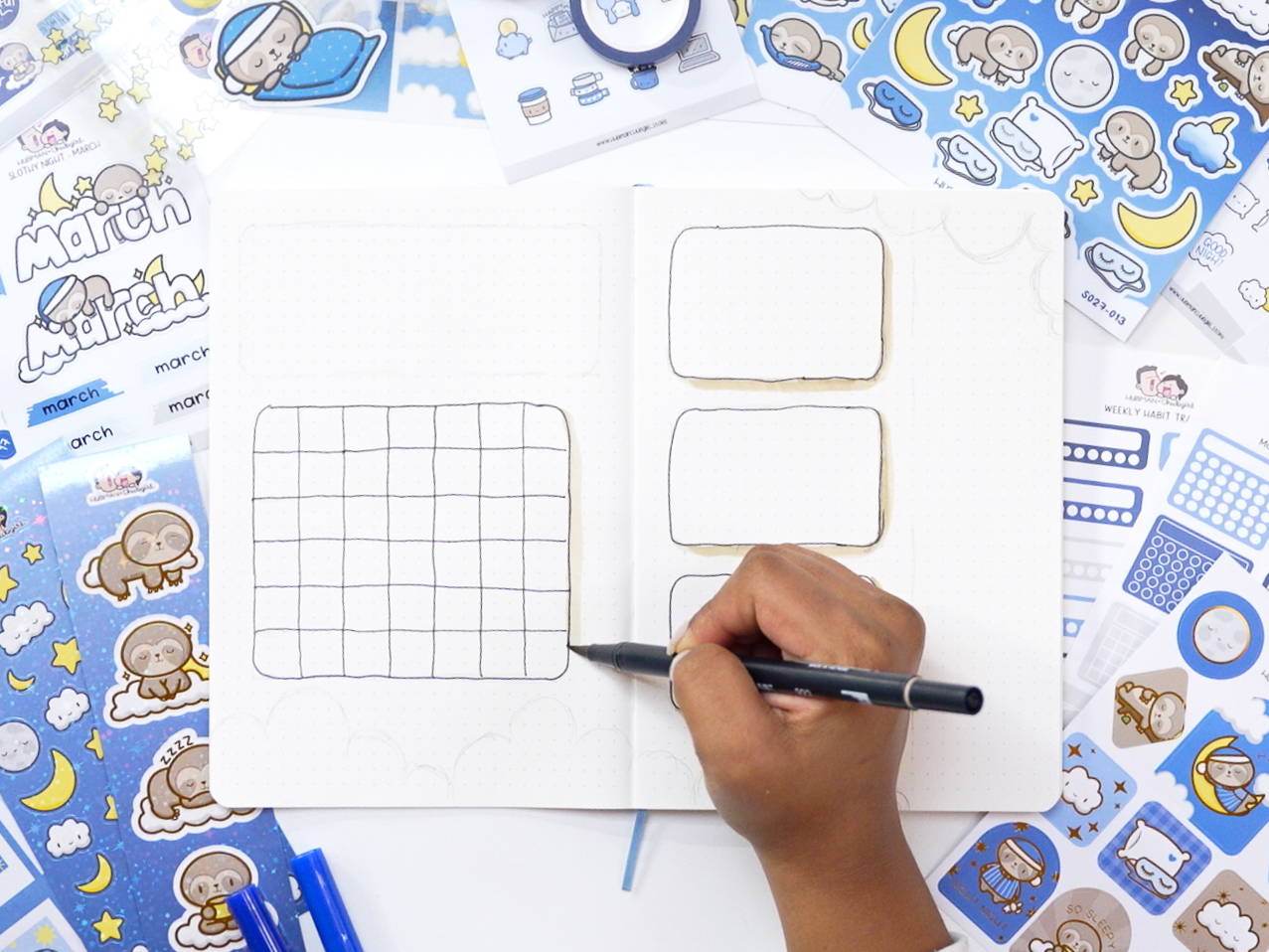 Next, let's colour in the clouds and the box for the title. I'm using a blue brush pen, but you can use any material and colour you like!
You can also use darker shades of the same colour to add highlights and extra detail.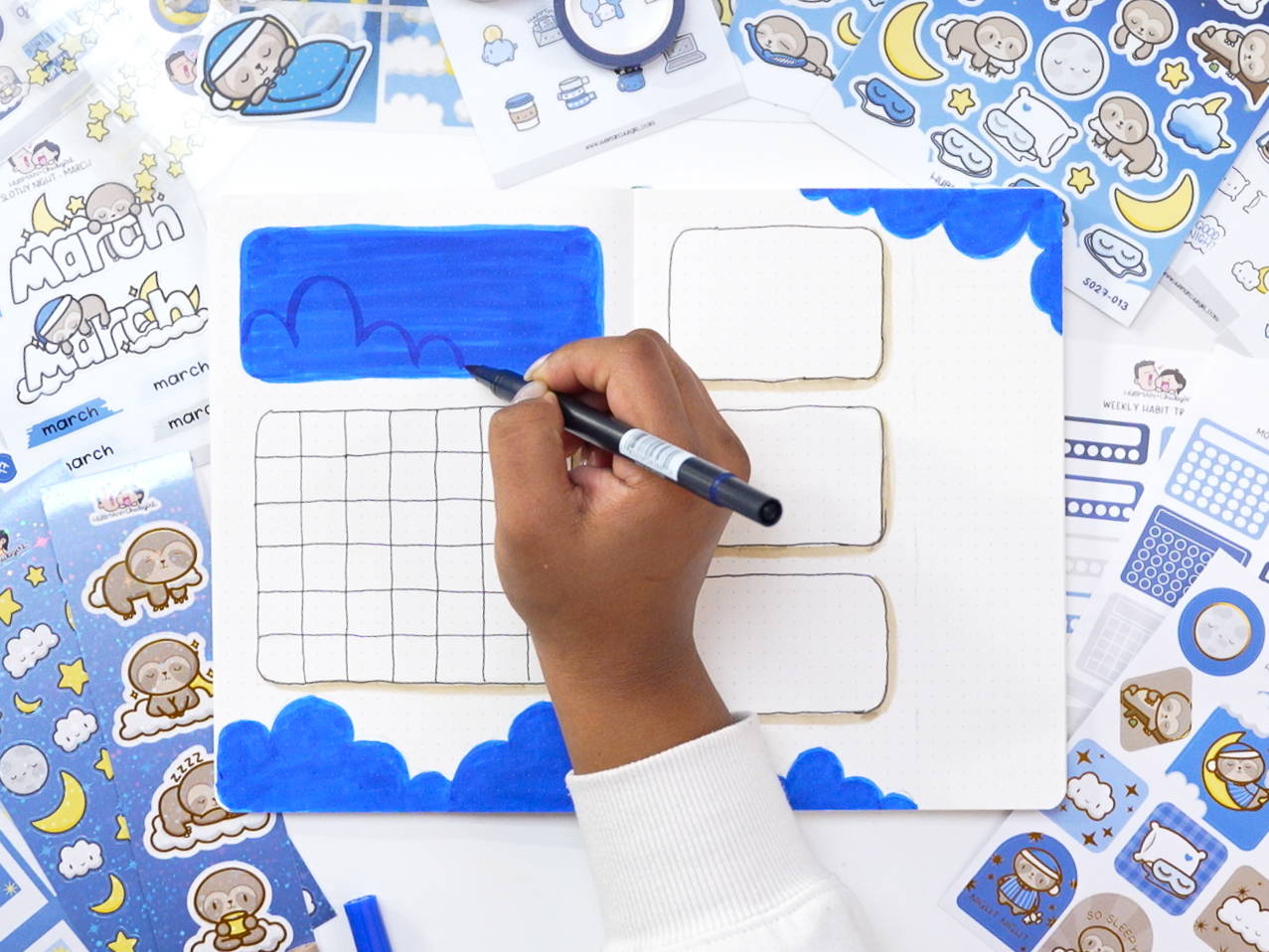 It's time for stickers!
I'm using the journaling set to add the days, dates and month here. Feel free to write it out if you prefer!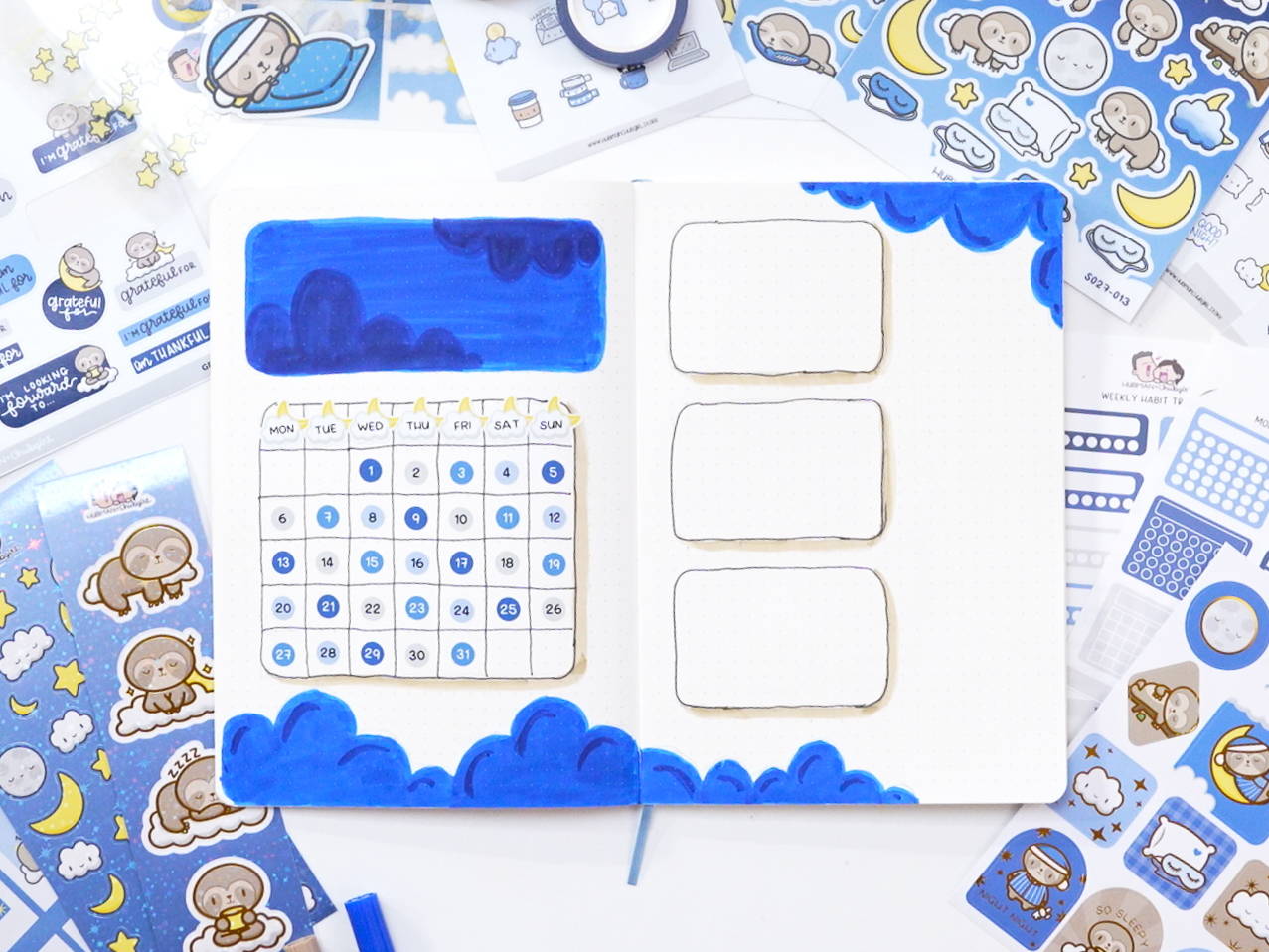 Let's add some clouds and stars stickers to the title to dress it up!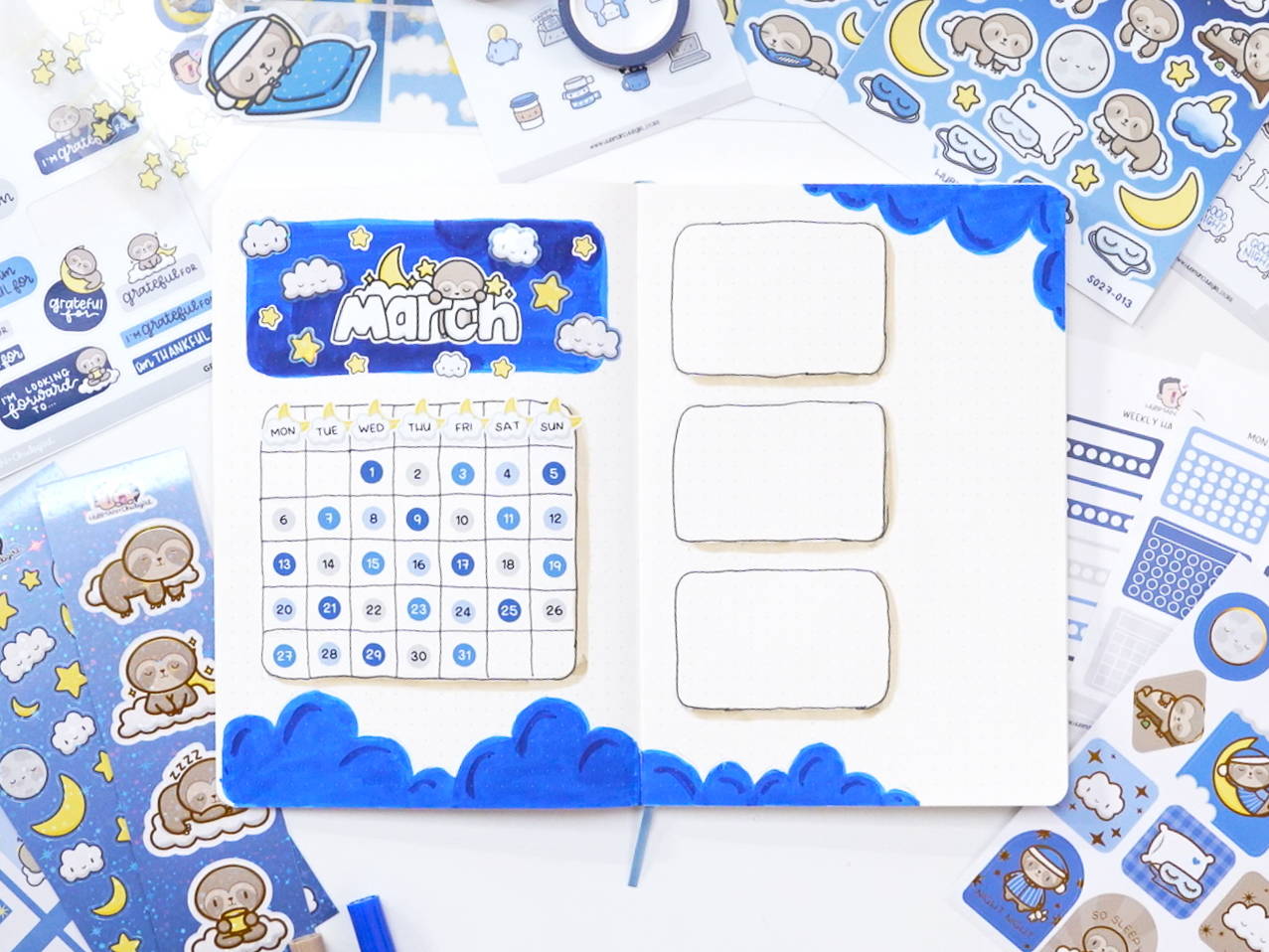 Next I'm using the Starry night tracker and add-on stickers to finish the left side of the spread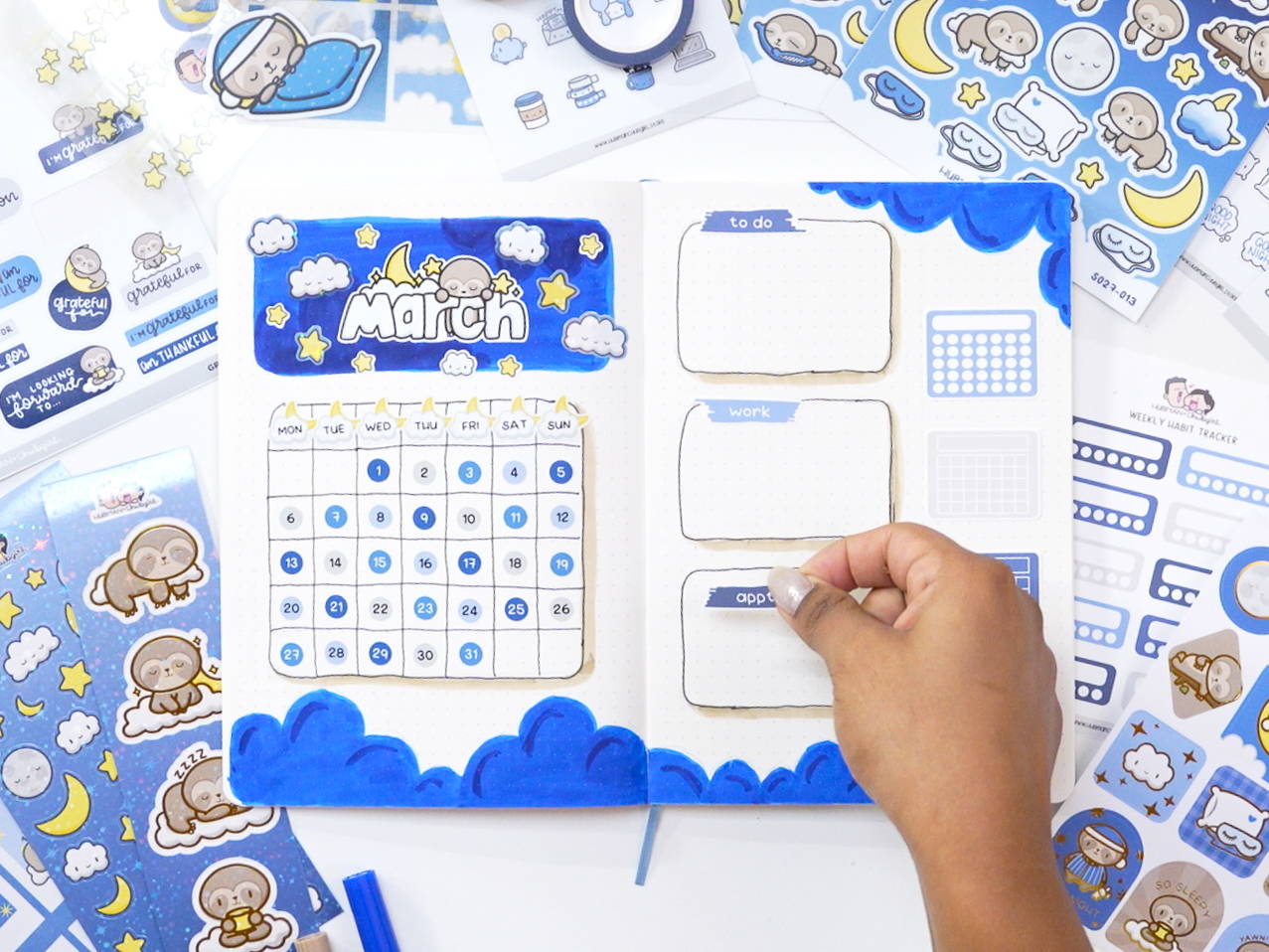 To finish up, let's add stickers to decorate the page and fill up any empty spots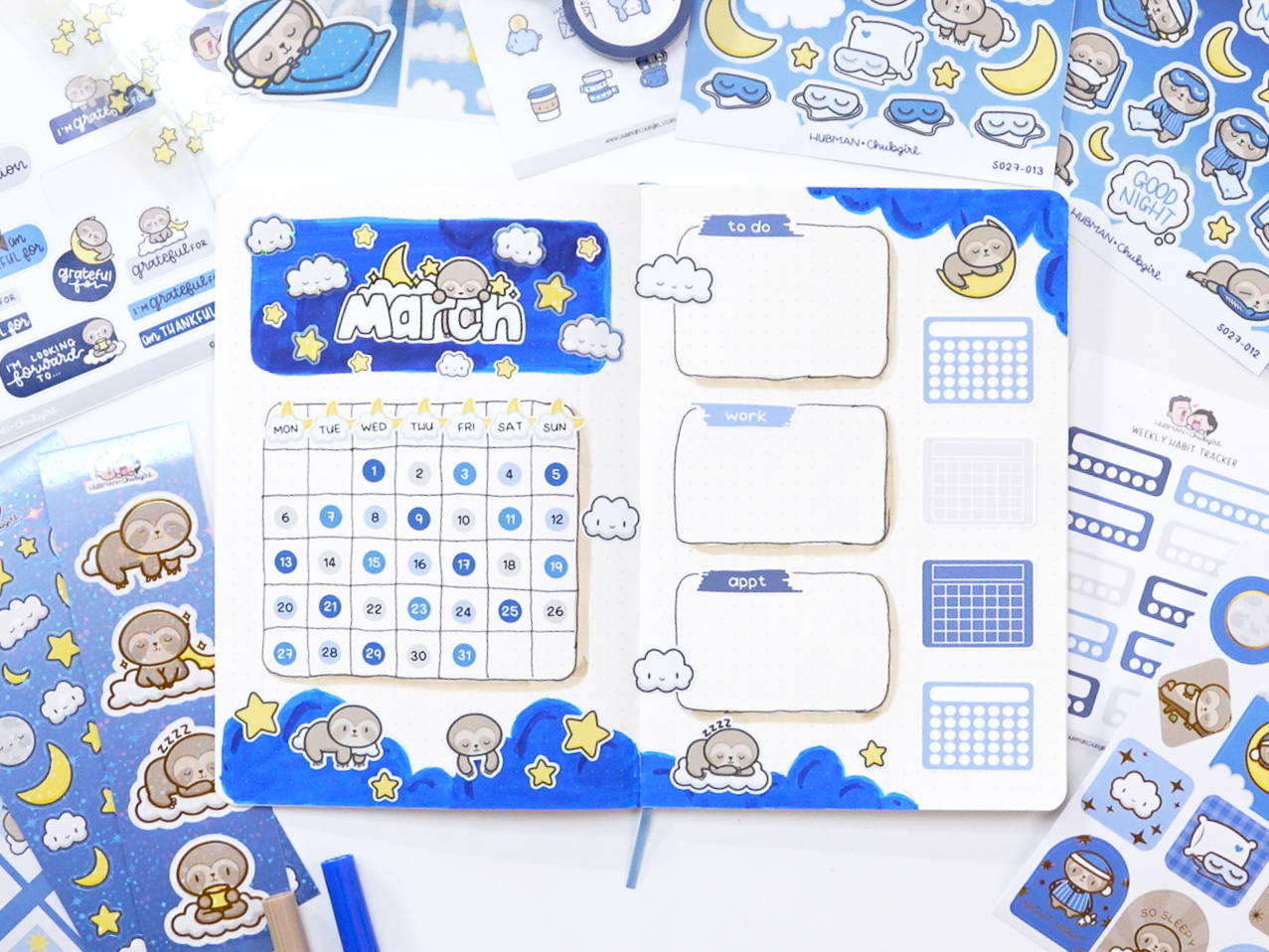 The to-do section looks a little empty so I'm highlighting alternate lines here.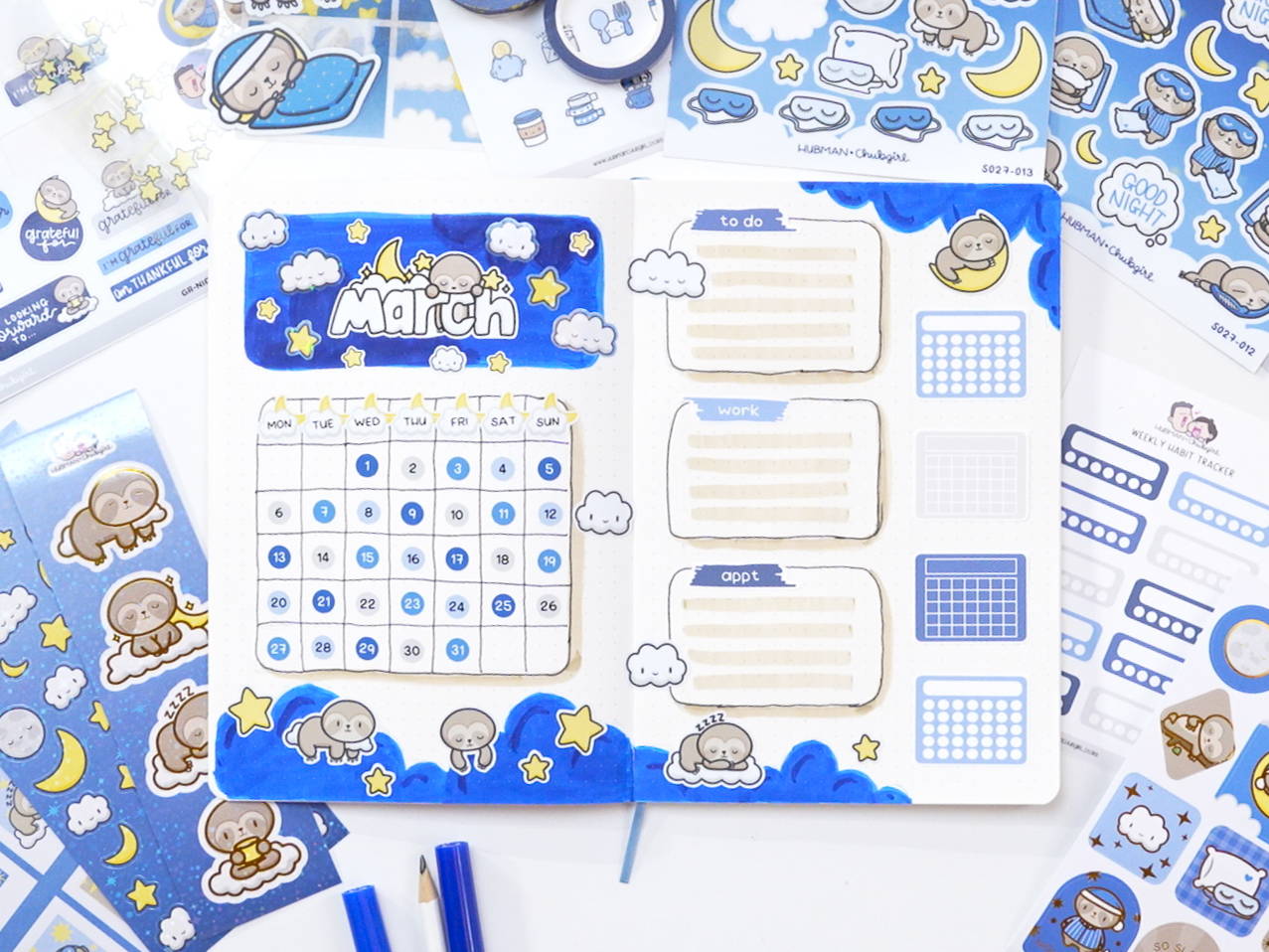 We have added a link to the Starry Night Collection to get everything you need to make this spread. Subscribe to our monthly Journal subscription to get cute stickers like these mailed to you every month and feel free to come back here for inspiration or tutorials for your spreads! Happy journalling!
Bonus! - Use code JOURNAL and get your subscription at 10$ for your first month plus you get a free starter journal to kick off with!
We will be posting more tutorials here soon, so follow us on Instagram @hubmanchubgirl.store for updates. Thanks everyone and I hope you find these helpful!
For more inspiration on these spreads and more, click on the link below :)
Here's everything you need to make this spread and much more!