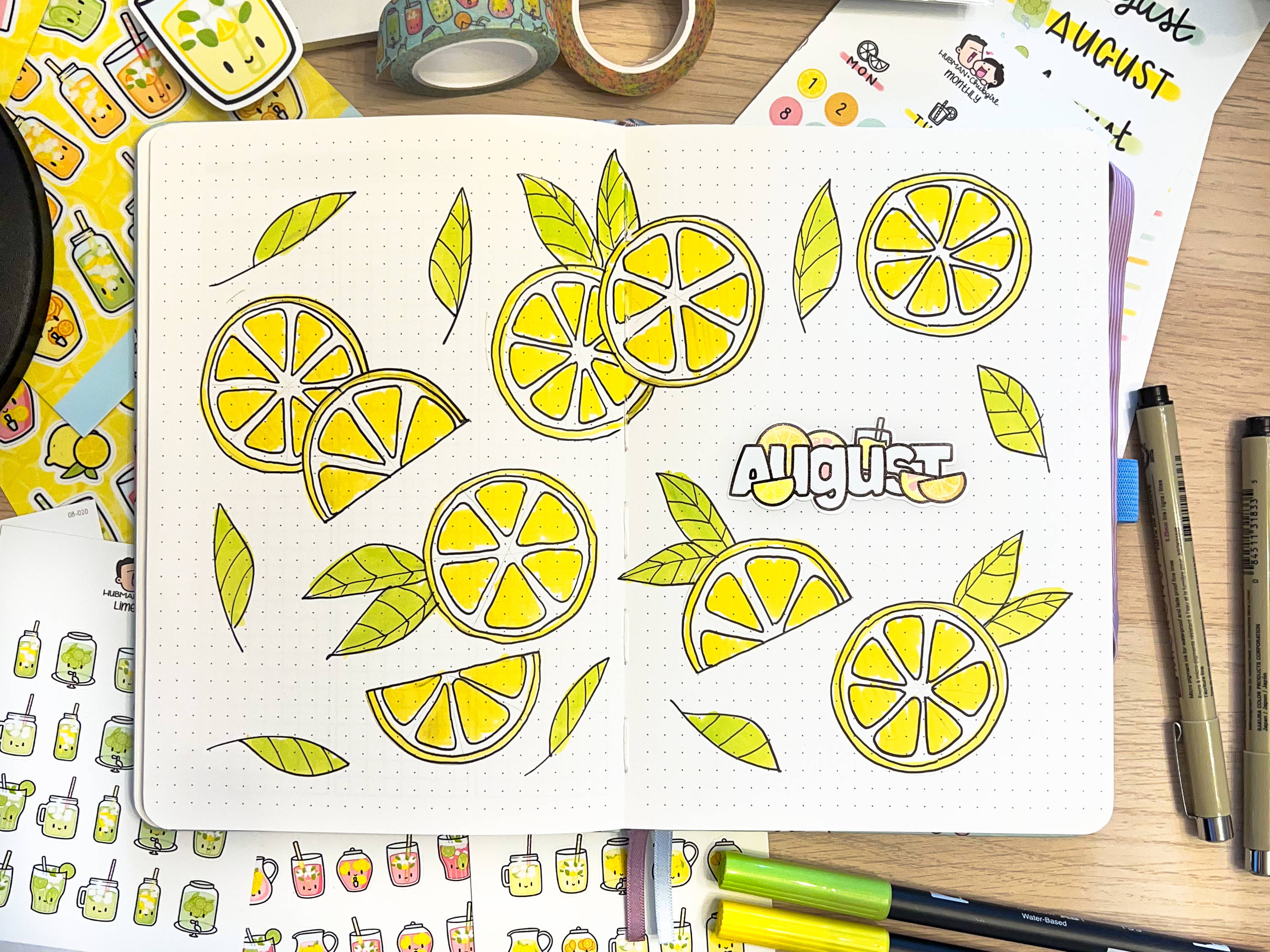 Here is a monthly cover page tutorial with our Lemonade Party theme - Read on to find out how easy it is to set up a journal page with our stickers!
Lemonade Party Collection

Green brush pen (Tombow dual brush pen)

Yellow brush pen (Tombow dual brush pen)

Black marker

Staedtler HB pencil
These materials were what I used for reference, but you may use any supplies you have on hand :)
As the weather gets really hot, all I crave are lemonades to cool down and quench my thirst after a long day in the sun. That's my inspiration for this spread and lemons are SO MUCH fun to draw.
To get started let's figure out where the monthly title goes so we can draw lemons all around it. I'm using the title from the journaling se and placing it in the middle of the page on the right. But feel free to place it anywhere and write or draw it instead!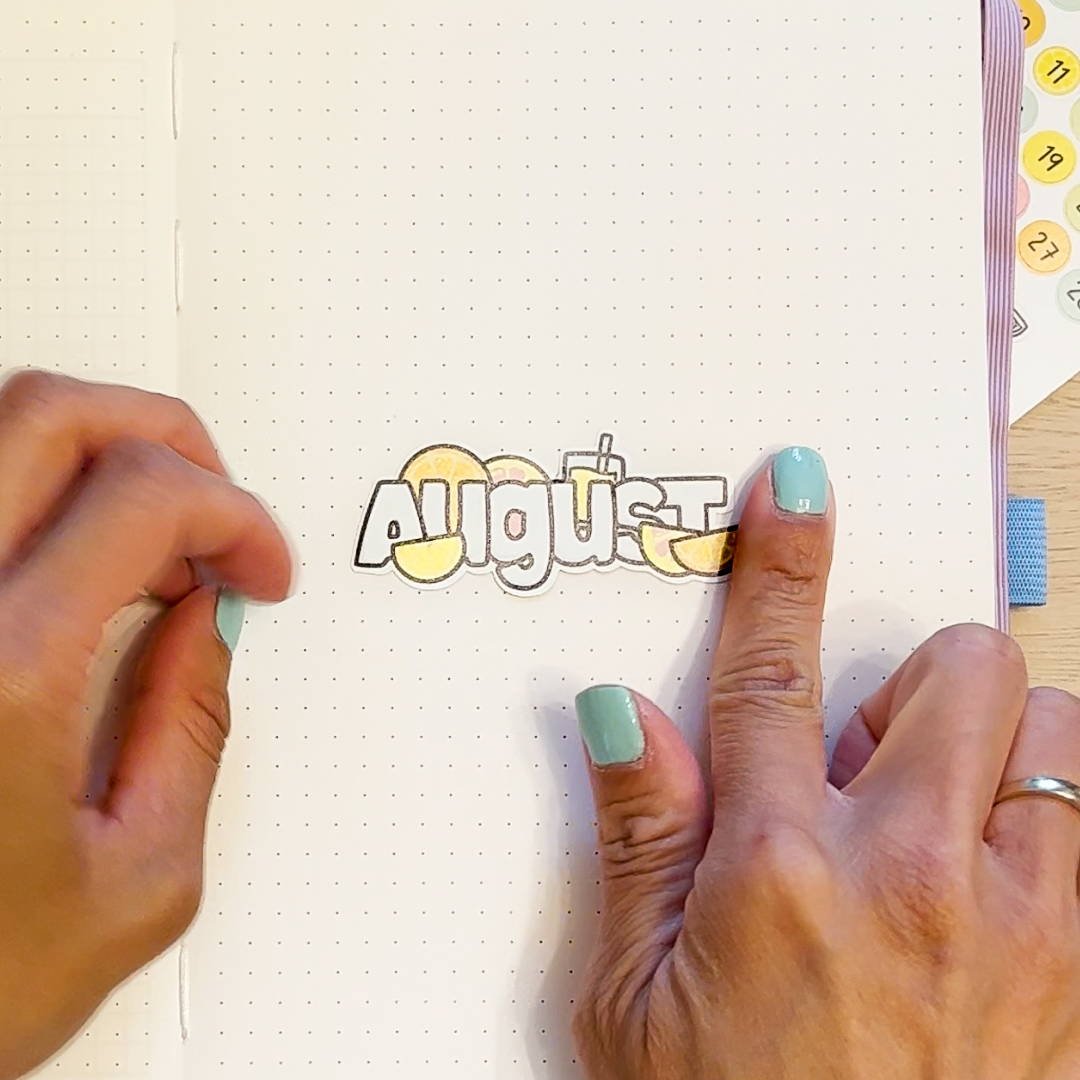 Next, we're going to use our Washi Tape as a stencil to draw circles all over the page with a pencil. You can draw some half circles for slices of lemons and some of them overlapping for variety.
You can also turn this spread into a mood tracker by using the wedges to track your moods. Just make sure you draw the right number of wedges as the number of days of the month.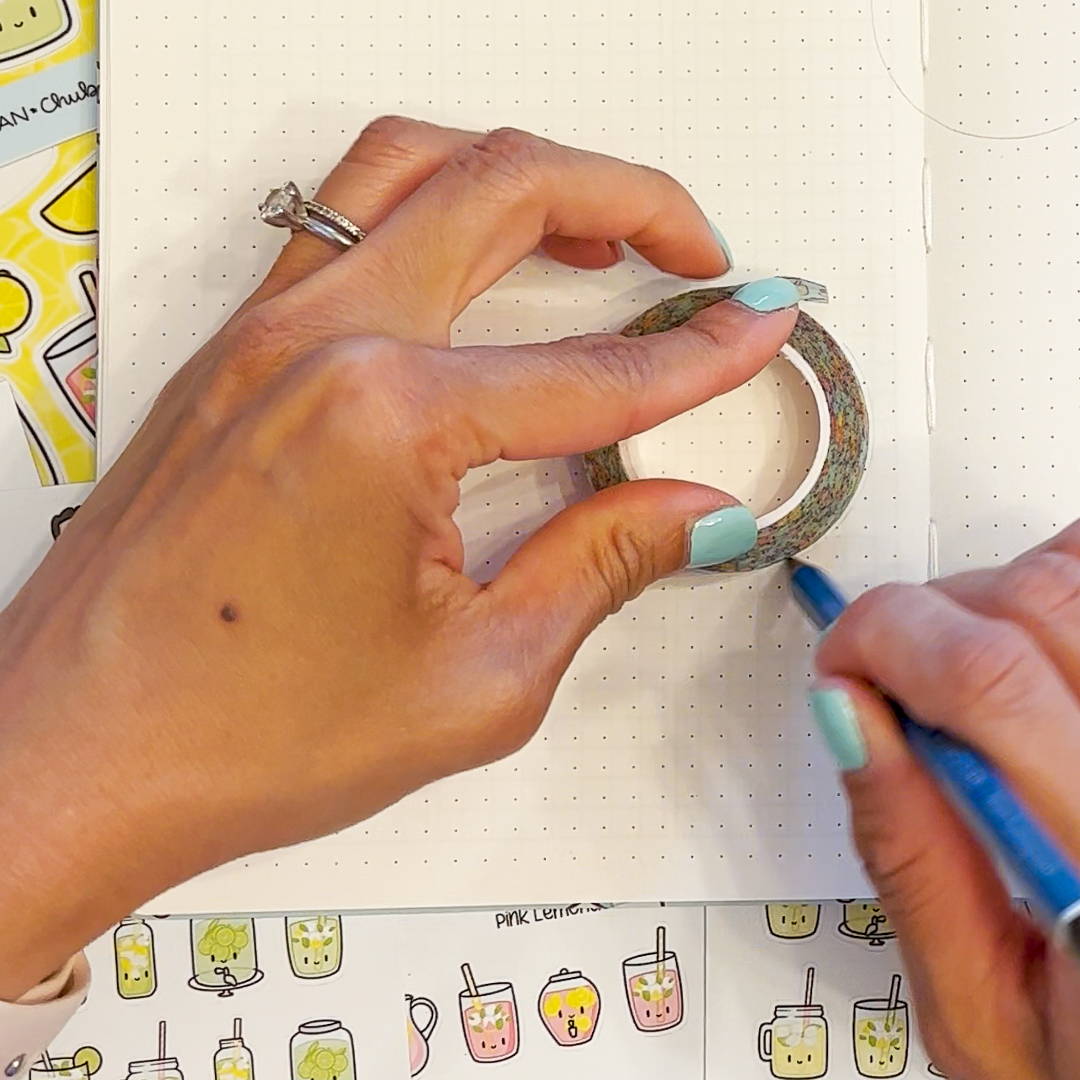 Once you are happy with then placement of your lemons, we can start sketching pie lines within the circles as a guide to draw the wedges.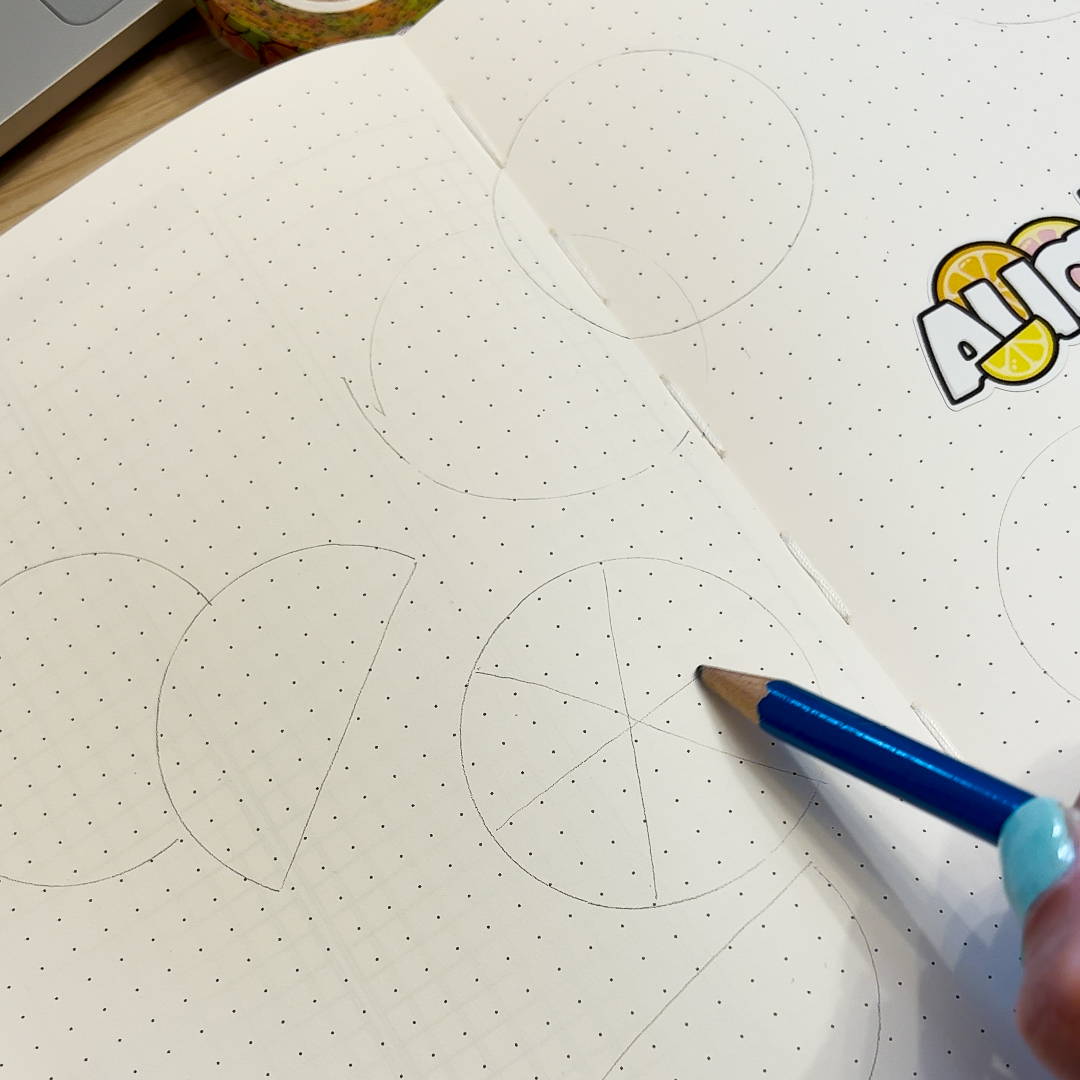 Then let's use a black marker to outline all the lemons, and draw a smaller circle within for the lemon rind. Draw the wedges based on the pie line guides and you're all done!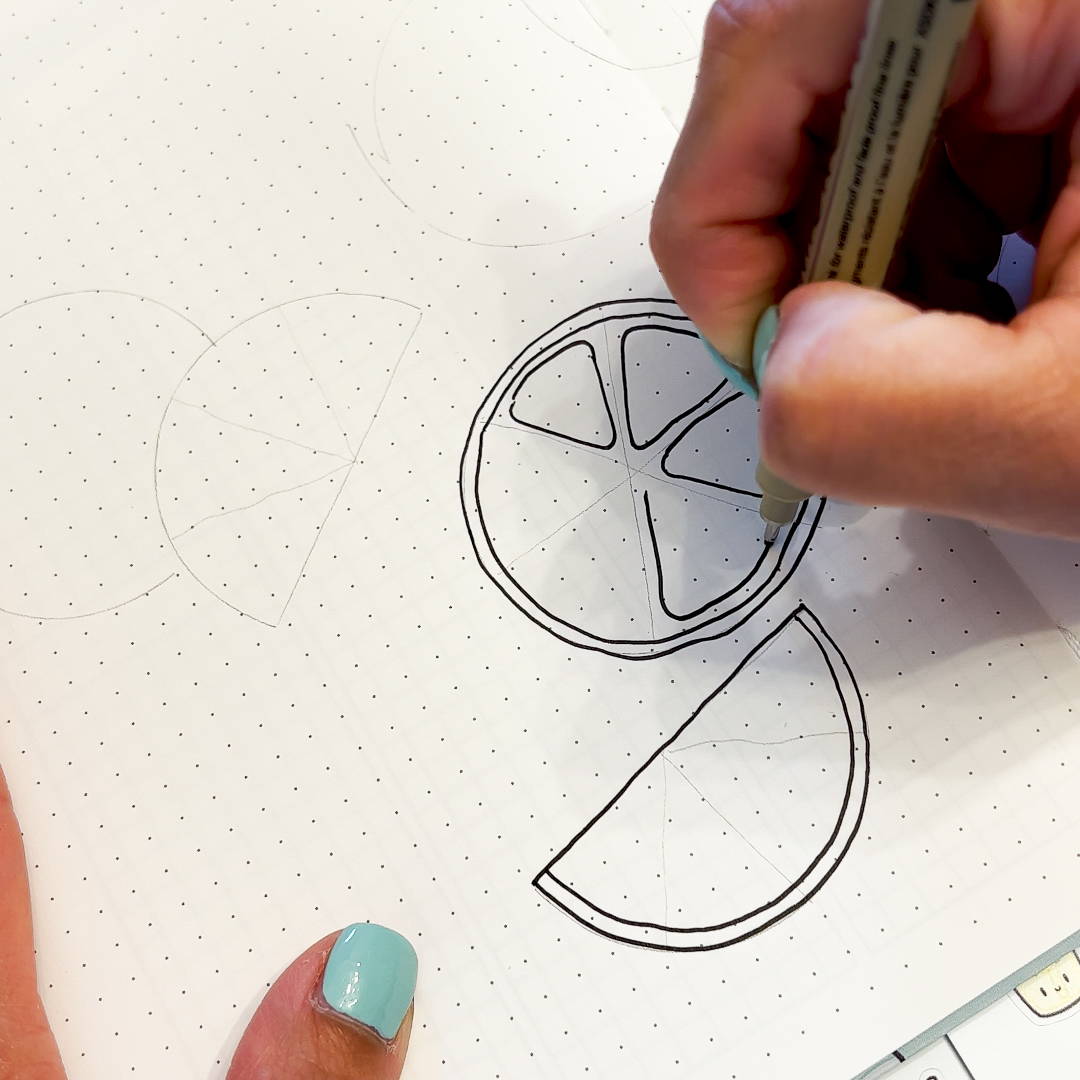 Next it's time to colour everything! 
If you are making this a mood tracker just colour the lemon rinds and colour the wedges according to your moods. If you're making this into a Cover page like here, you can colour all of it right away and you can also use multiple colours for limes, lemons, oranges or grapefruits.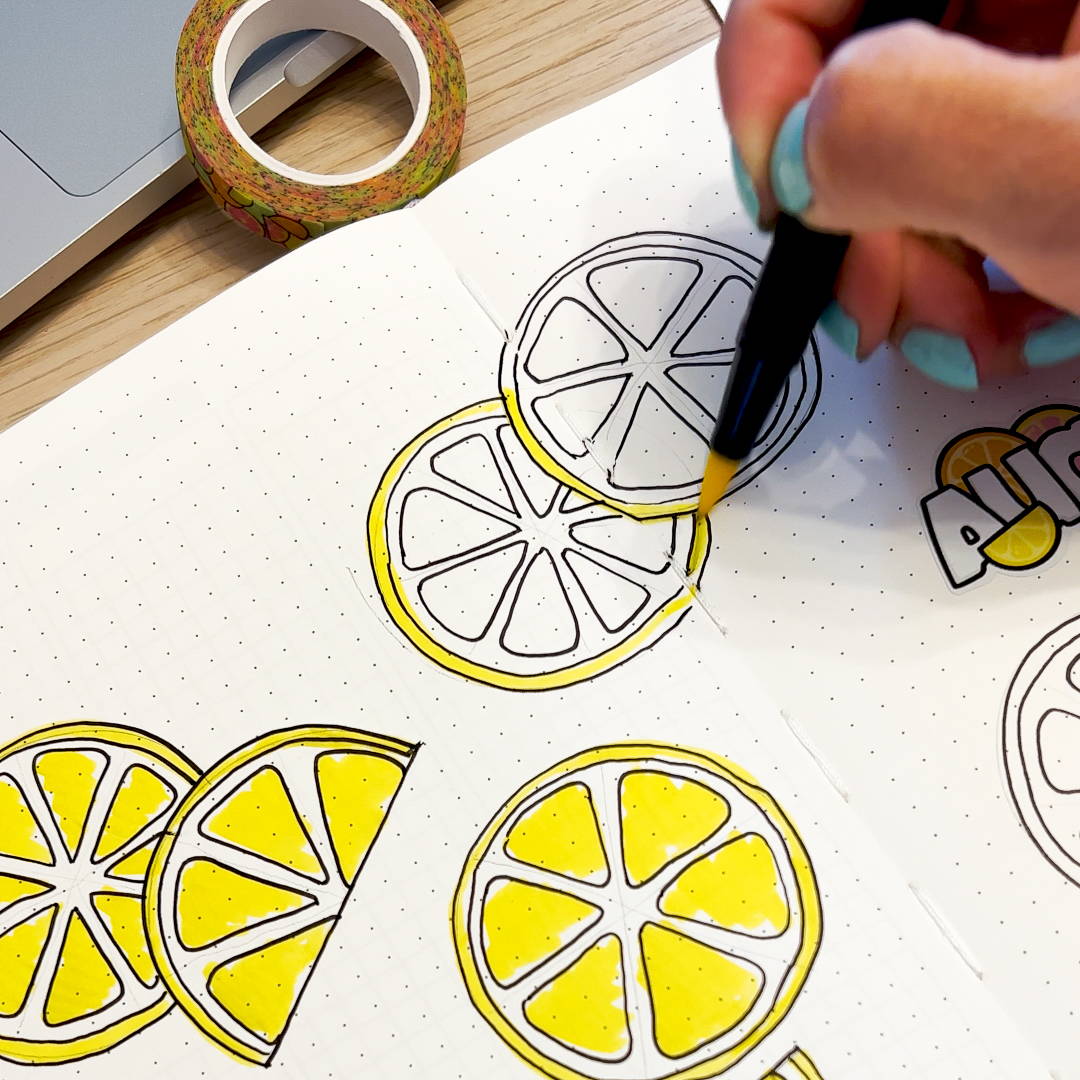 To finish up, let's draw some leaves to decorate the spread and colour it green. To add some detail let's draw some veins on the leaf with a thin black pen.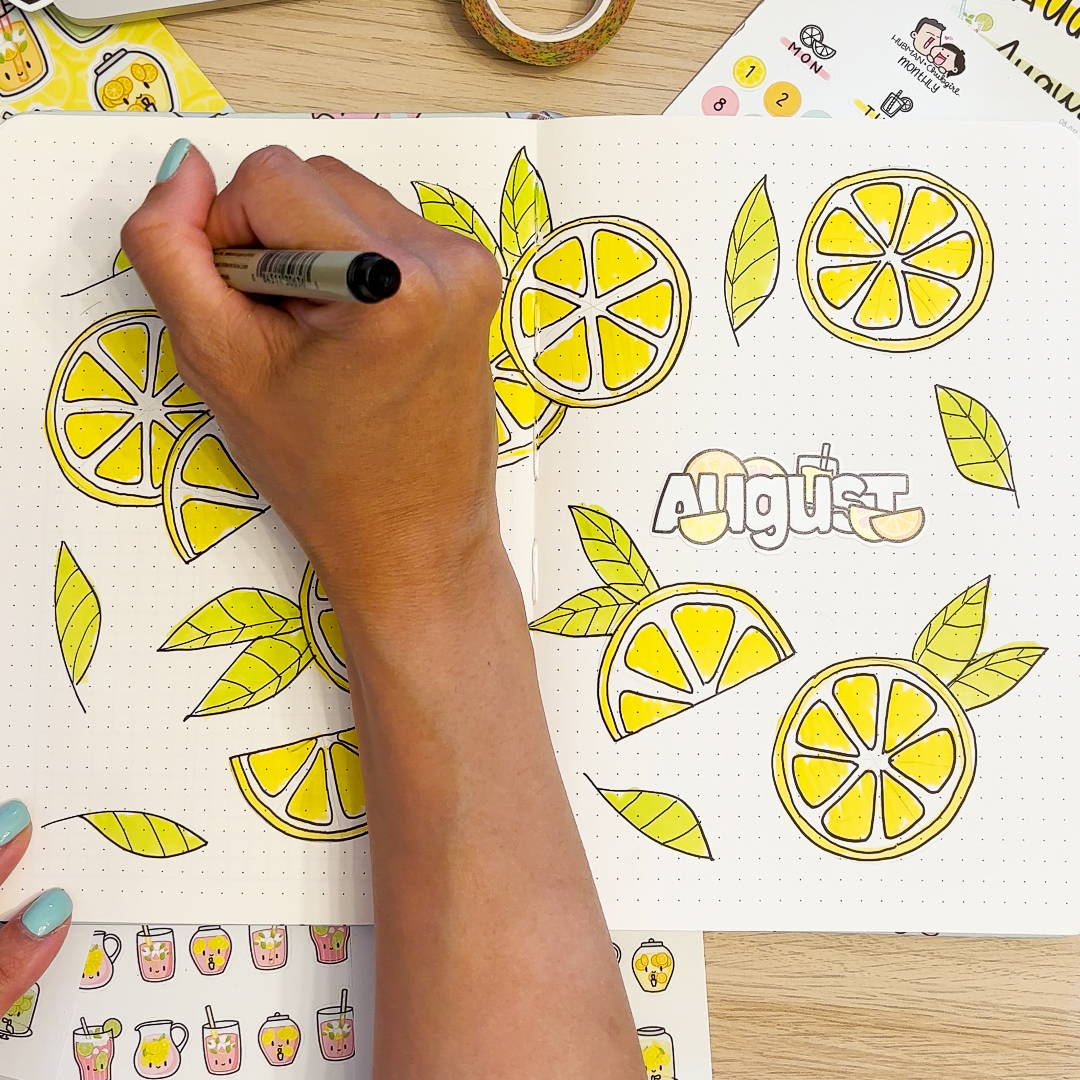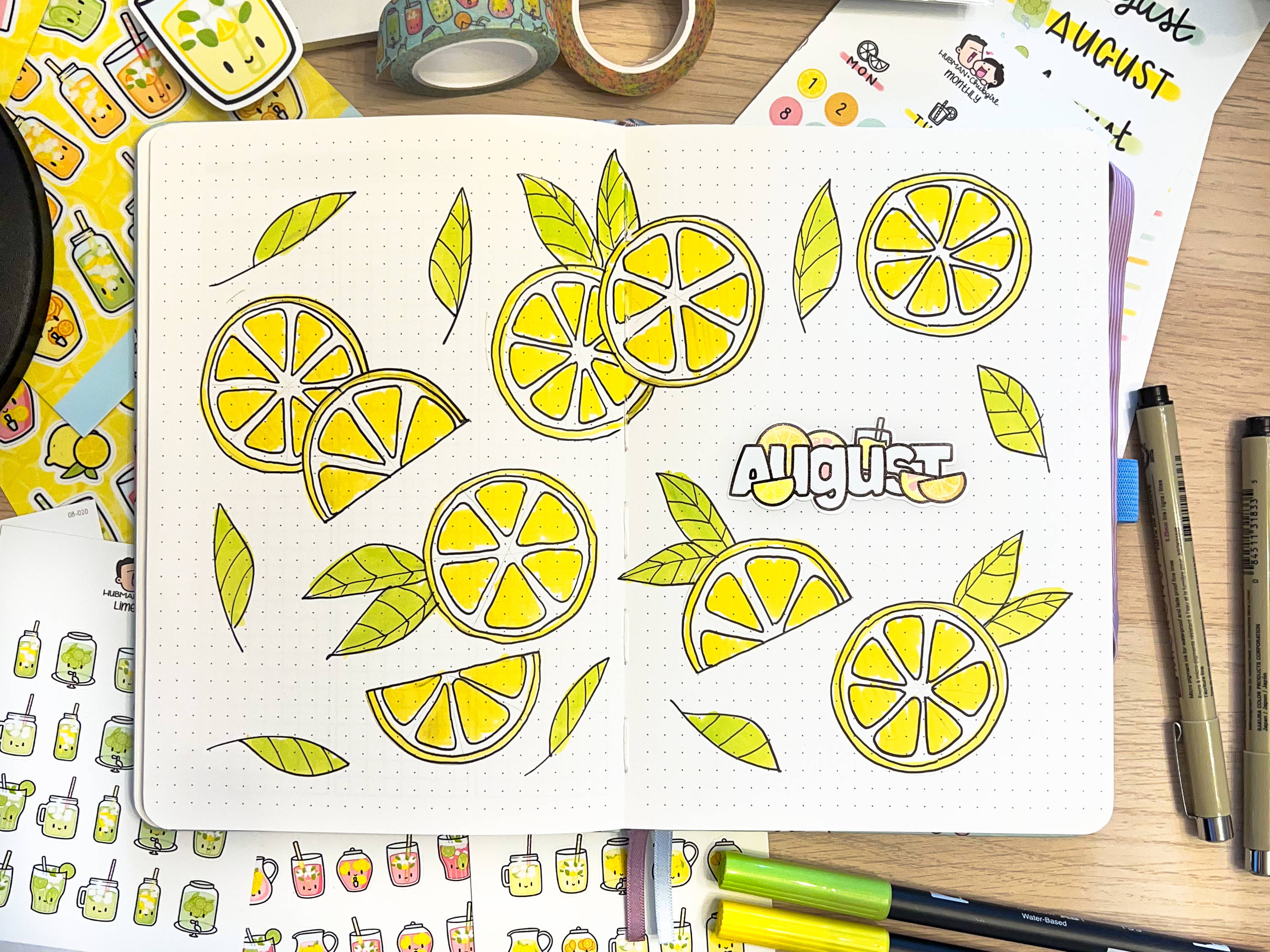 We have added a link to the Lemonade party Collection to get everything you need to make this spread. Subscribe to our monthly Journal subscription to get cute stickers like these mailed to you every month and feel free to come back here for inspiration or tutorials for your spreads! Happy journalling!
Bonus! - Use code JOURNAL and get your subscription at 10$ for your first month plus you get a free starter journal to kick off with!
We will be posting more tutorials here soon, so follow us on Instagram @hubmanchubgirl.store for updates. Thanks everyone and I hope you find these helpful!
For more inspiration on these spreads and more, click on the link below :)
Here's everything you need to make this spread and much more!