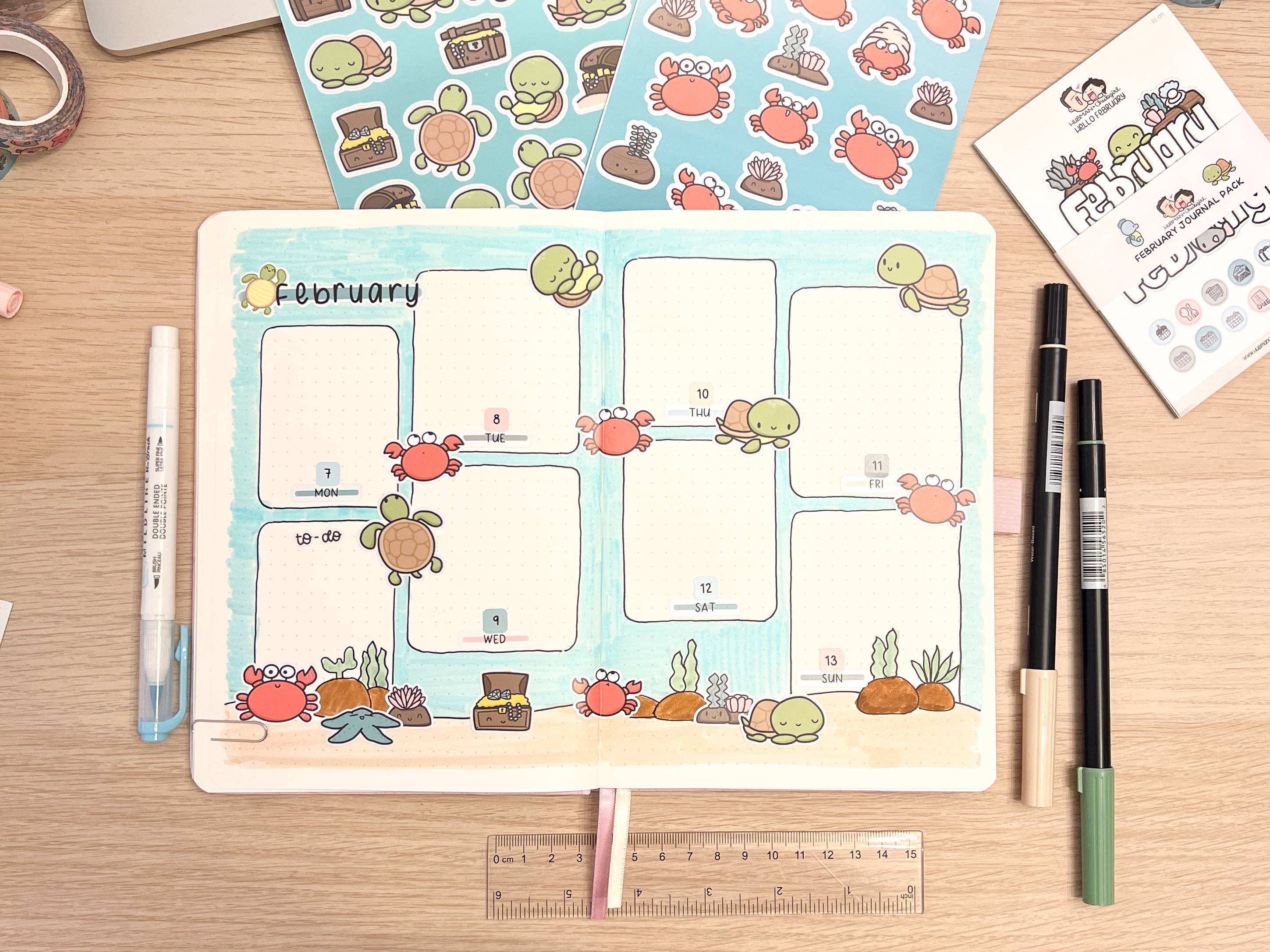 UNDER THE SEA WEEKLY SPREAD 2
For the layout I decided to keep it similar to the other spreads for this month: an under the sea scenery as the background. To keep things simple I drew the layout freehand. It's okay if it is imperfect, just imagine it....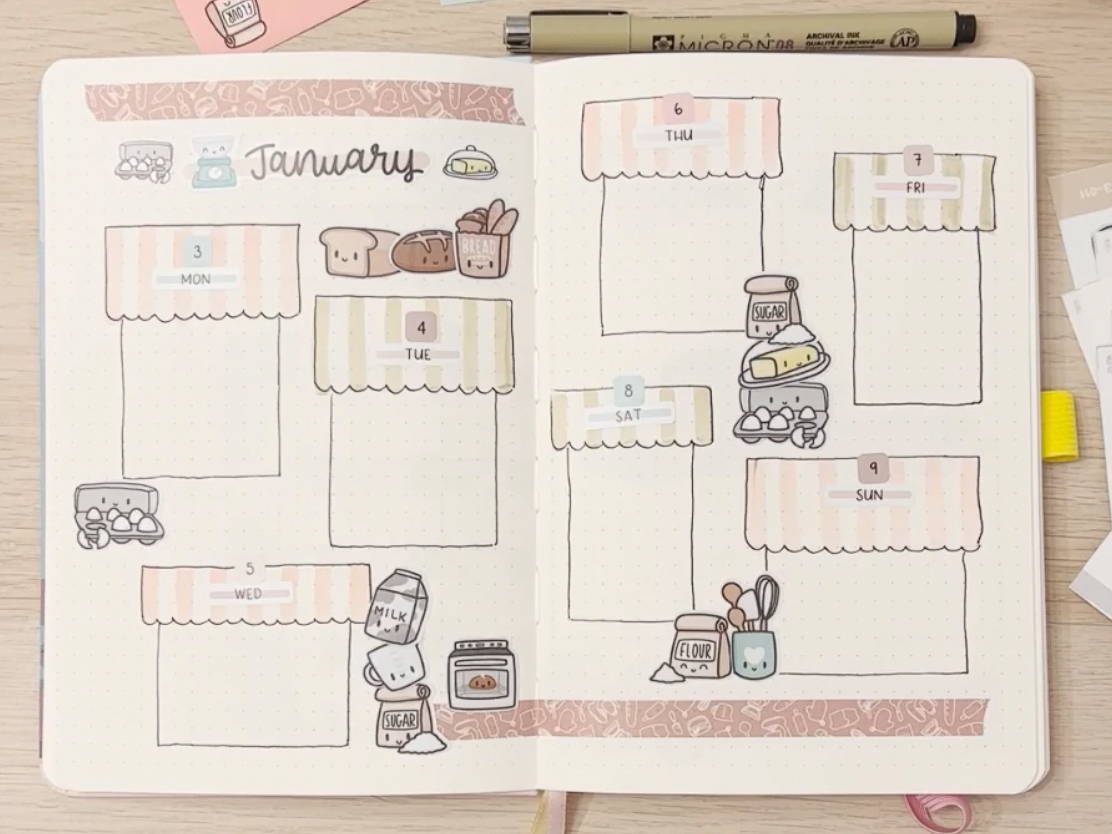 COZY BAKERY WEEKLY SPREAD
I made little bake shops for each day of the week in my first weekly spread - it's the same idea as the monthly spread but just more of them! I placed 3 shops on the left side of the page, and 4 on the....