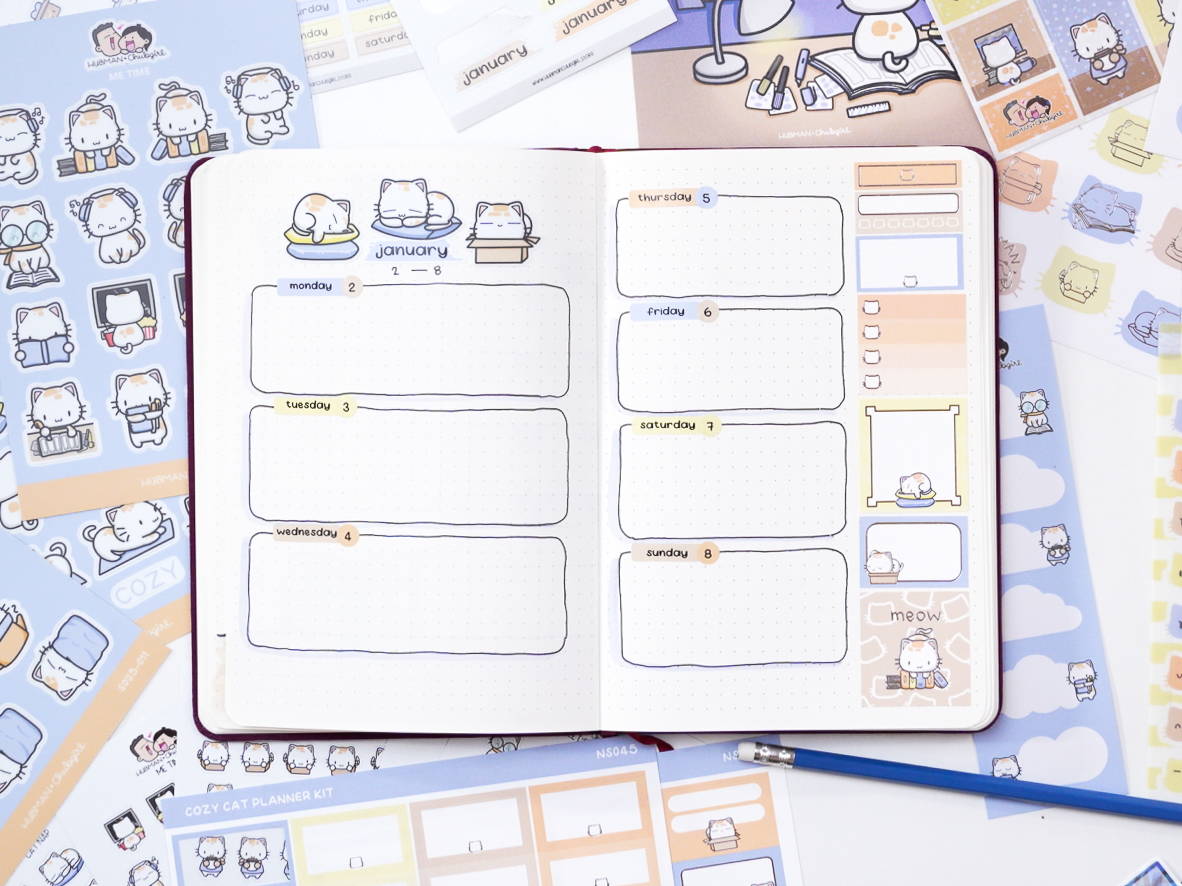 Here is a weekly spread tutorial with our Cozy Cat theme - Read on to find out how easy it is to set up a journal page with our stickers!
Light blue brush pen (Tombow dual brush pen)

Black Marker
These materials were what I used for reference, but you may use any supplies you have on hand :)
Journaling when it's cold outside reminds me of cozy layouts with pastel colours so let's set up a simple weekly spread in five steps!
To start off let's split the days between the two sides of the page and use the journaling stickers to mark each one. You can also write these out or mark them with a pencil instead!
Next let's add some notes, reminder and list sections from the planner kit. Feel free to add any sections you need and place them anywhere leaving enough space for the days. 
To add some creative touch to the spread you can draw these sections in different shapes like cat paws or windows!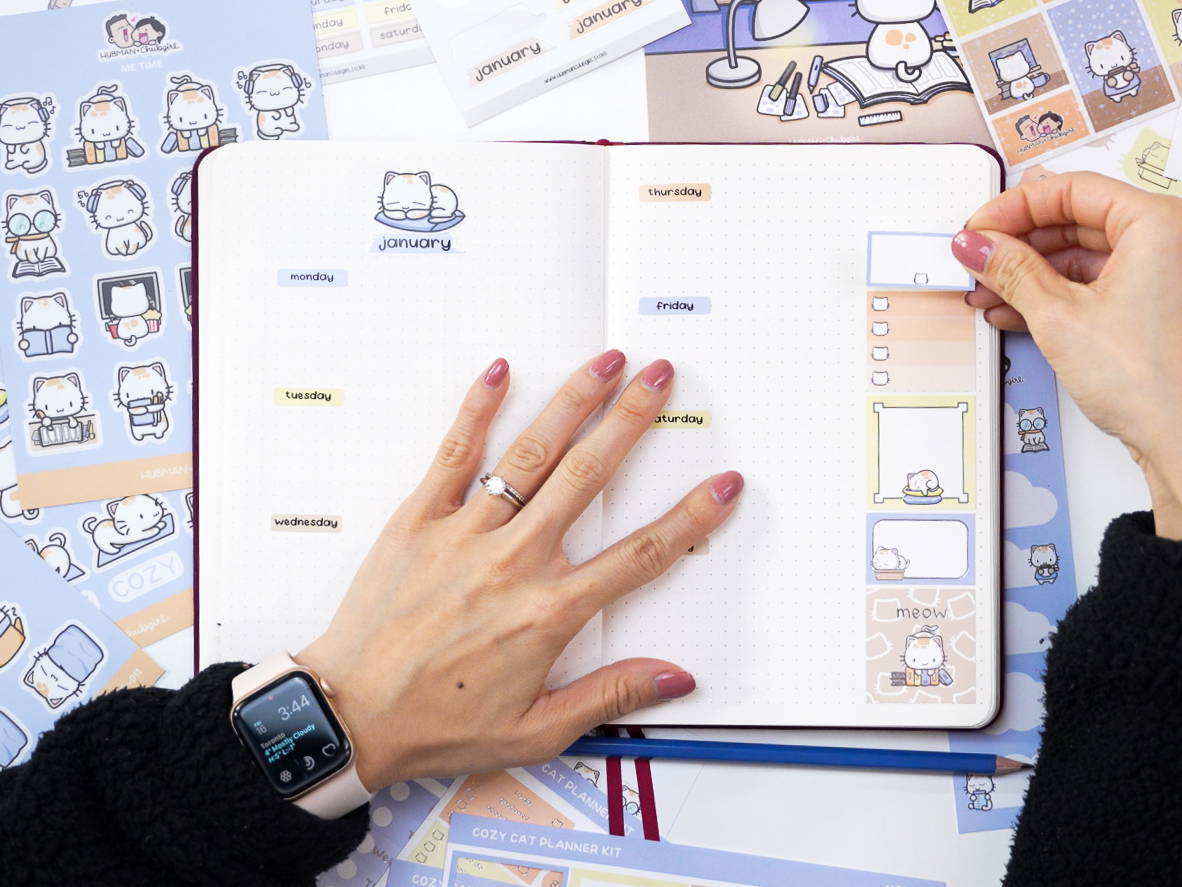 To define the sections let's outline them with a black marker and add a shadow using a brush pen.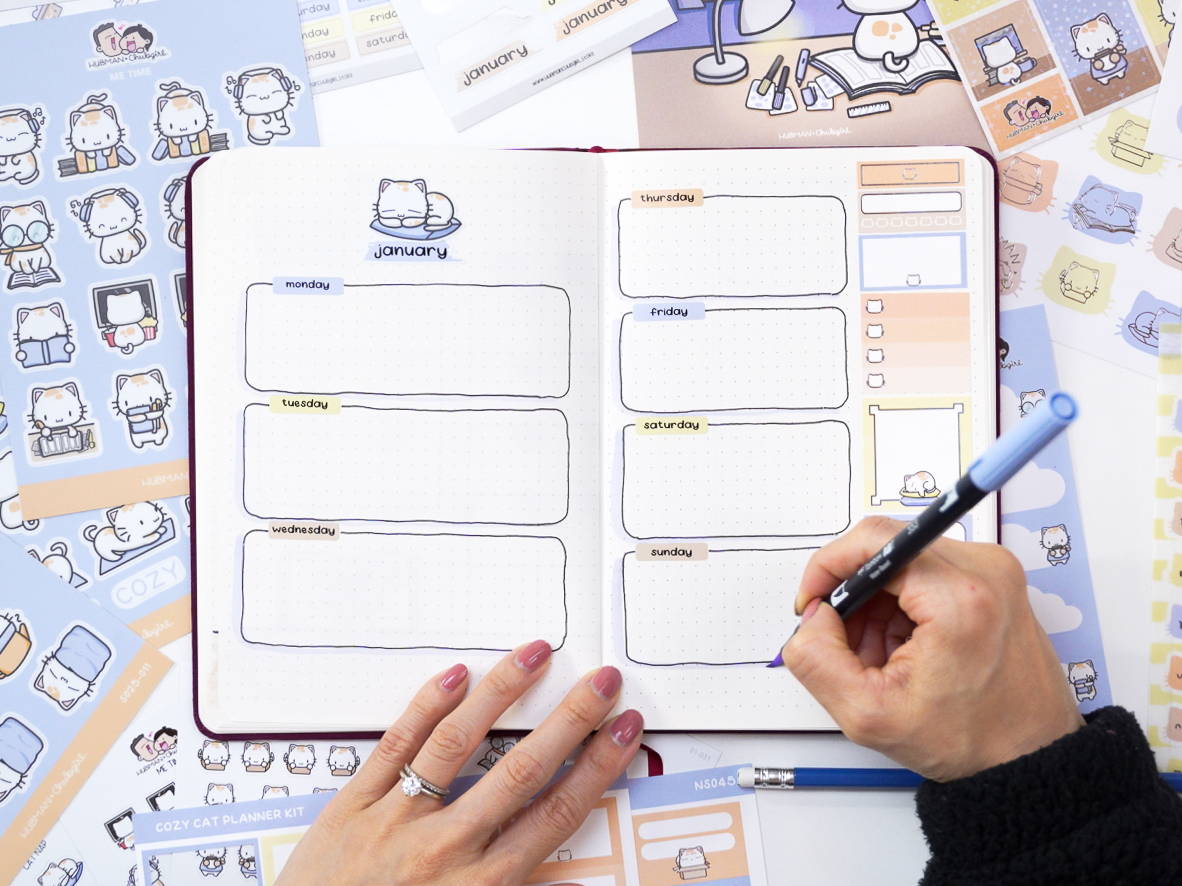 To finish up let's add some stickers to fill up any empty spots and add the dates.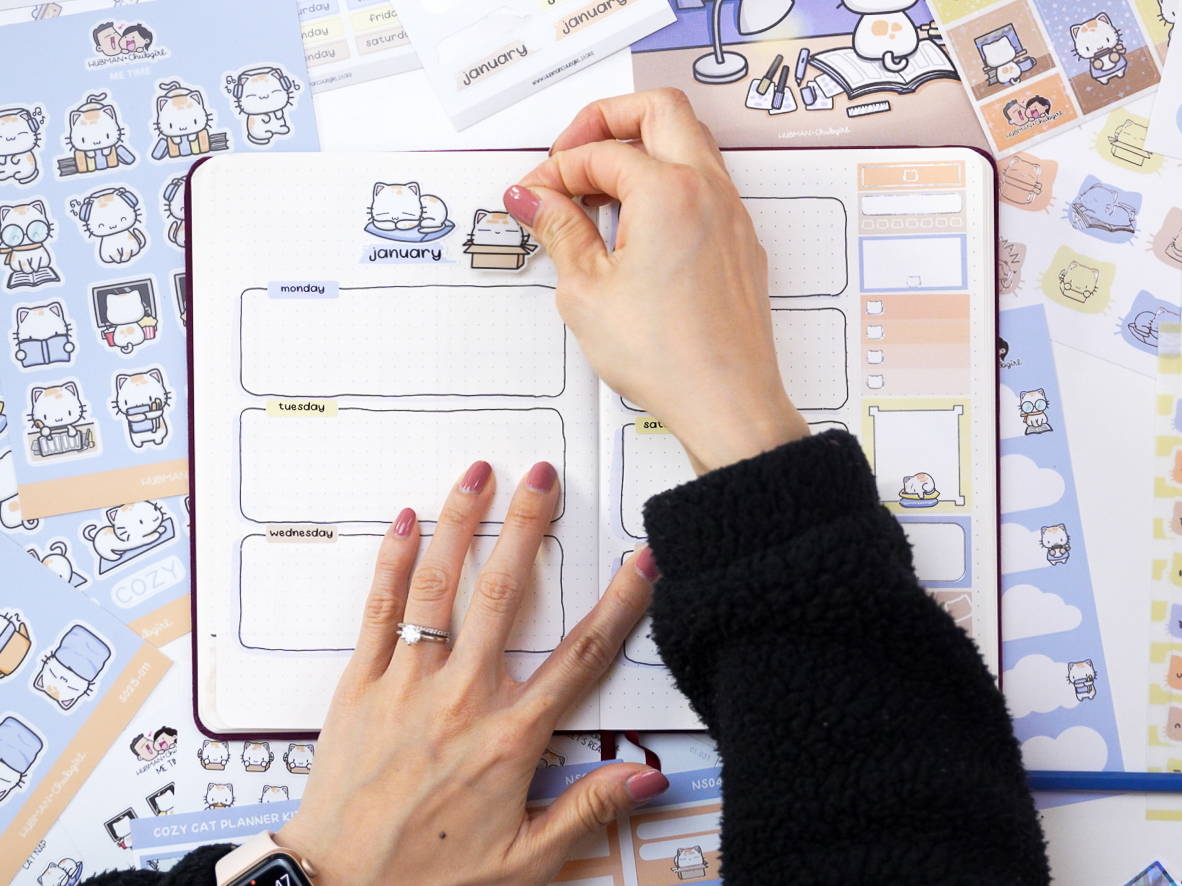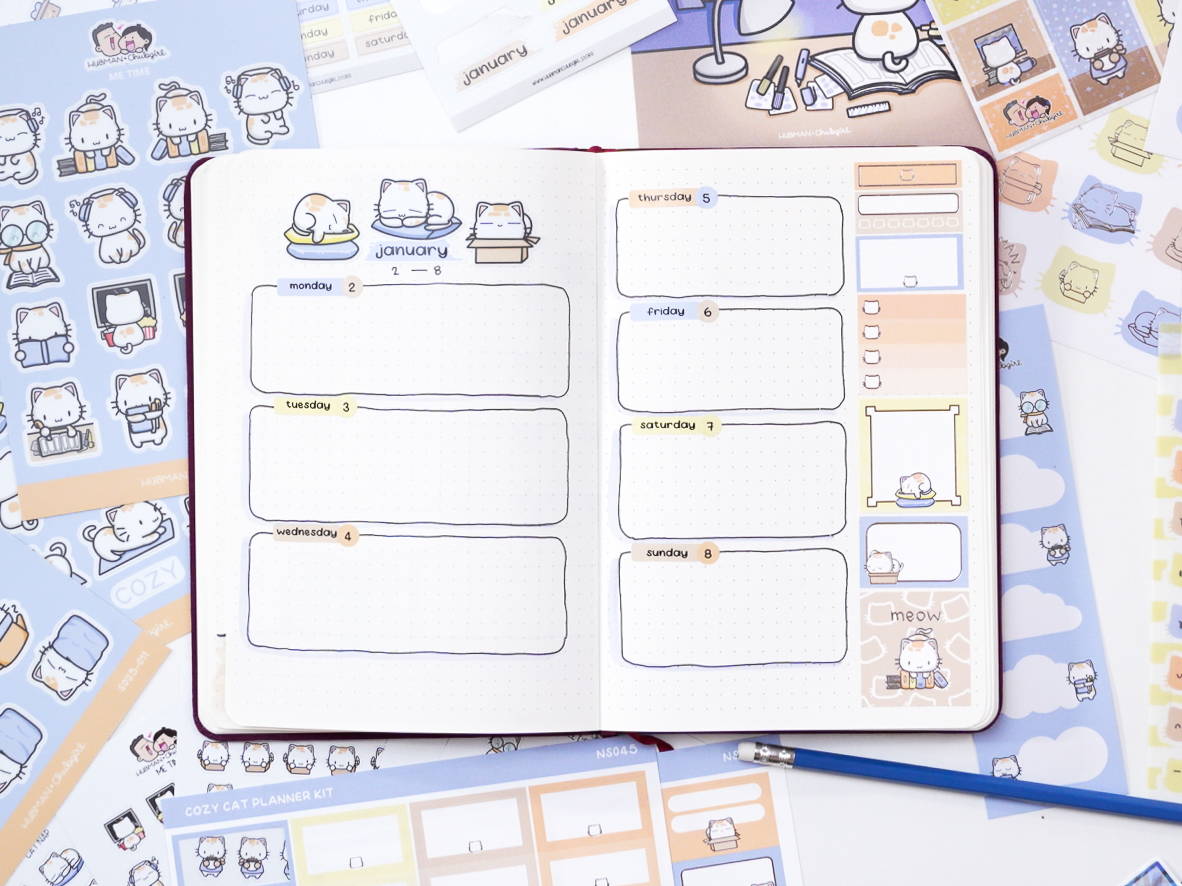 We have added a link to the Cozy Cat Collection to get everything you need to make this spread. Subscribe to our monthly Journal subscription to get cute stickers like these mailed to you every month and feel free to come back here for inspiration or tutorials for your spreads! Happy journalling!
Bonus! - Use code JOURNAL and get your subscription at 10$ for your first month plus you get a free starter journal to kick off with!
We will be posting more tutorials here soon, so follow us on Instagram @hubmanchubgirl.store for updates. Thanks everyone and I hope you find these helpful!
For more inspiration on these spreads and more, click on the link below :)
HERE'S EVERYTHING YOU NEED TO MAKE THIS SPREAD AND MUCH MORE!