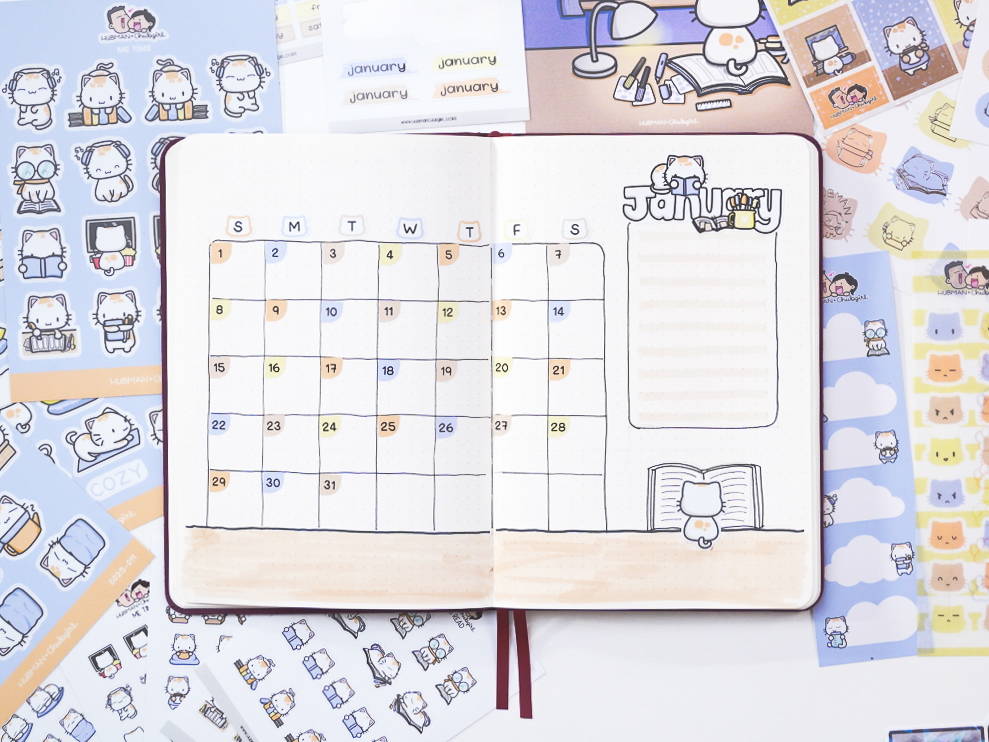 Here is a monthly spread tutorial with our Cozy Cat theme - Read on to find out how easy it is to set up a journal page with our stickers!
Light brown brush pen (Tombow dual brush pen)

Staedtler HB pencil

Thin black marker

Thick black marker
These materials were what I used for reference, but you may use any supplies you have on hand :)
January is the coldest month of the year and all I want to do is get cozy in my favourite nook and read classics! That's the inspiration for this month's theme!
Let's get started on our monthly set up! First up let's sketch the layout using a pencil. I'm going for a simple layout with my monthly grid to the left and a notes section on the right all set on top of a table.
You can try any layout you like! Turn a book / window into a calendar, draw a folded book for the notes section, etc! There are lots of fun things to try if you want to get creative!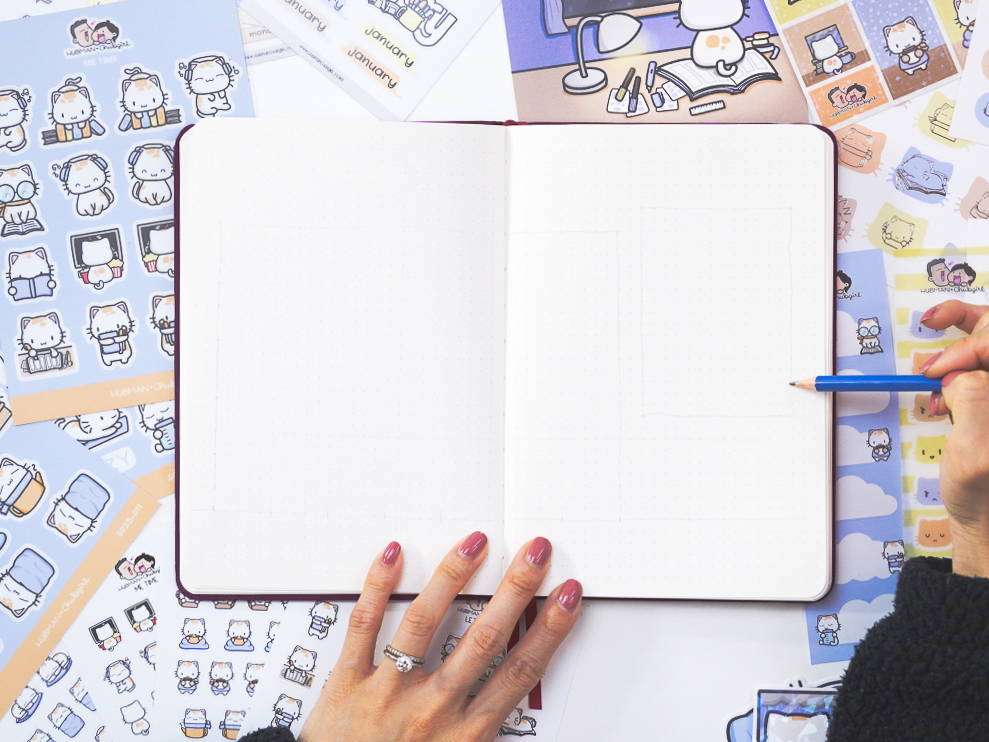 Next, when you're happy with your layout let's go over everything with a black marker. I'm using a thicker marker for the table to make it stand out a little more.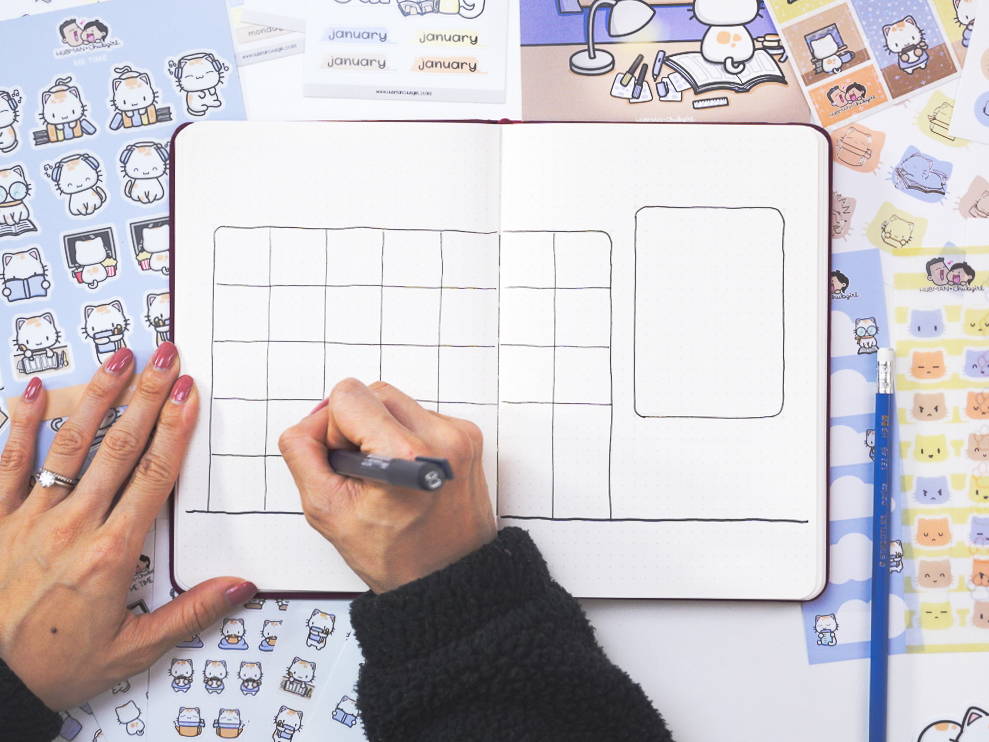 Time to add the days, dates and the month! I'm using the journaling set for this, but you can also write it out if you prefer!
Next, let's decorate the page! You can add stickers or draw anything you like! I'm adding a cat in this corner and drawing a book in front of him.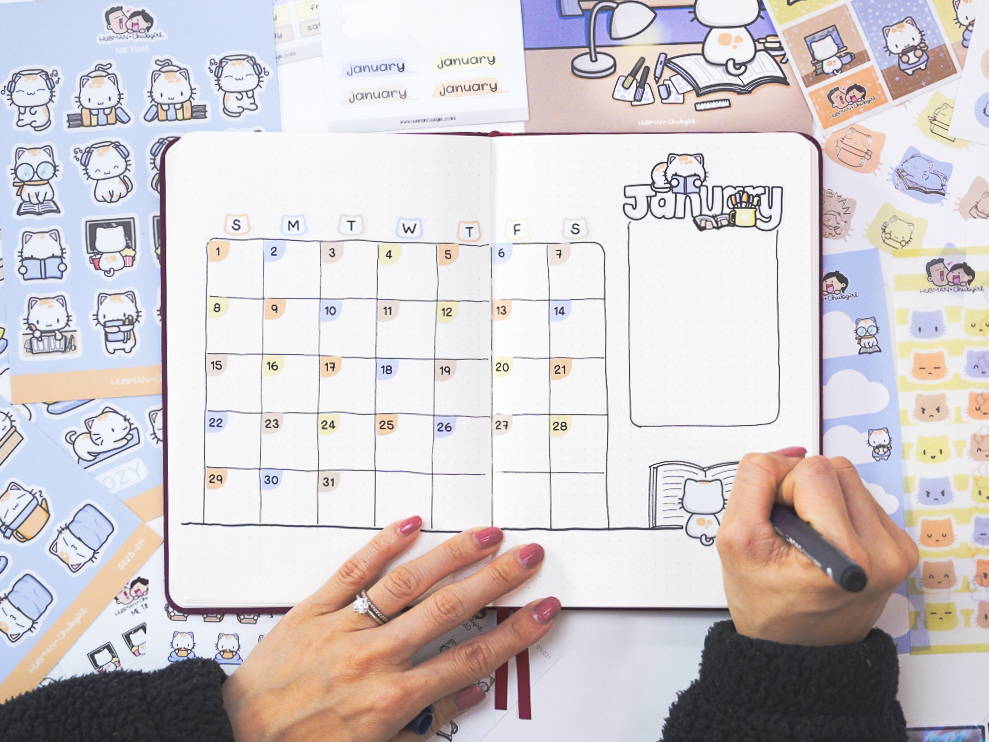 Let's add a splash of colour to the bottom of the page! I'm using a light brown colour because it feels cozy and resembles a table. Feel free to use any colour you like or even add some fun patterns to the table!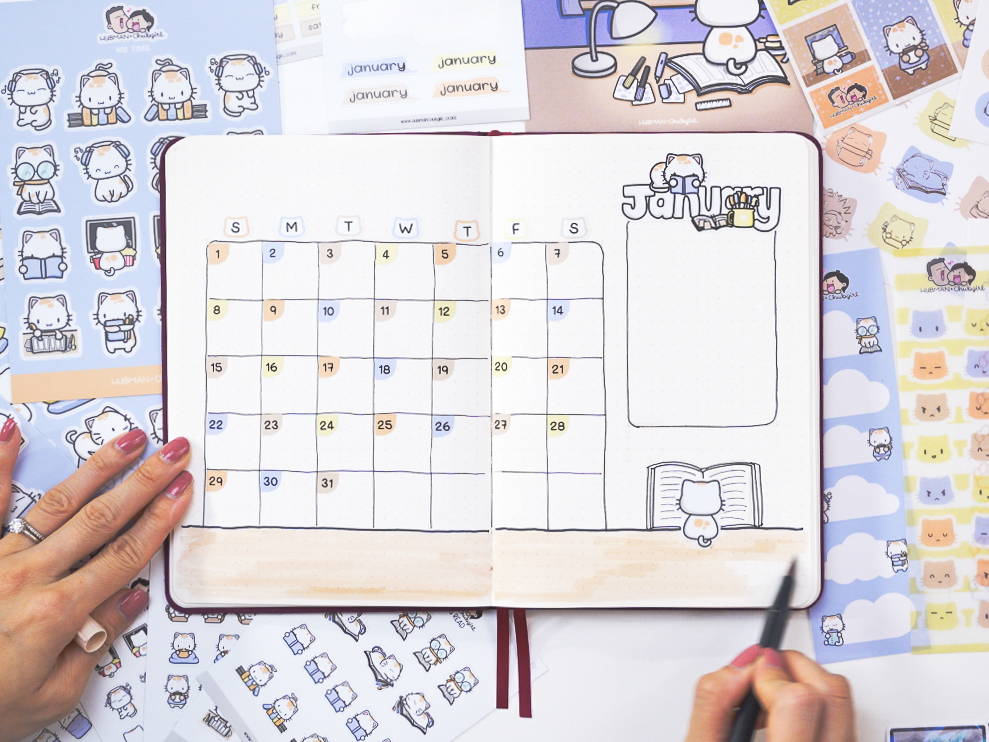 Finally let's fill in all the sections we made. I like to add some lines with a brush pen so it looks filled even if it's not written in yet.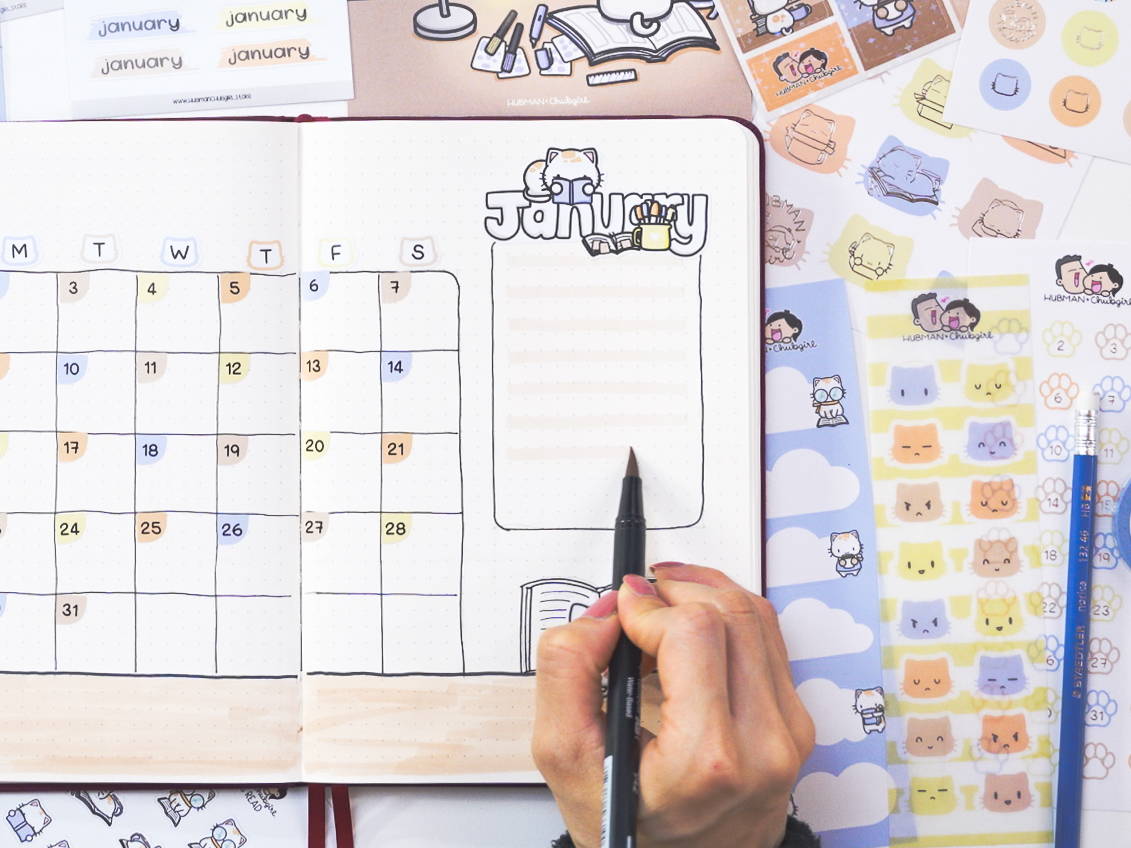 And that's it for our spread! Hope you guys find this helpful!
We have added a link to the Cozy Cat Collection to get everything you need to make this spread. Subscribe to our monthly Journal subscription to get cute stickers like these mailed to you every month and feel free to come back here for inspiration or tutorials for your spreads! Happy journalling!
Bonus! - Use code JOURNAL and get your subscription at 10$ for your first month plus you get a free starter journal to kick off with!
We will be posting more tutorials here soon, so follow us on Instagram @hubmanchubgirl.store for updates. Thanks everyone and I hope you find these helpful!
For more inspiration on these spreads and more, click on the link below :)
HERE'S EVERYTHING YOU NEED TO MAKE THIS SPREAD AND MUCH MORE!