Here is a weekly spread tutorial with our Sweets Shop theme - Read on to find out how easy it is to set up a journal page with our stickers!
These materials were what I used for reference, but you may use any supplies you have on hand :)
Let's make an easy spread using some stickers and washi tape! No drawing at all! 
To start off let's figure out what sections we need and where they go on the page. Once you're happy with your layout let's stick everything in place!
A good place to start is the title, here I'm placing the February sticker first followed by the days of the week using the journaling set.
Next let's add any additional sections like to-do lists, work lists, reminders, appointments, etc. We have stickers for all of these and more so you can skip writing them!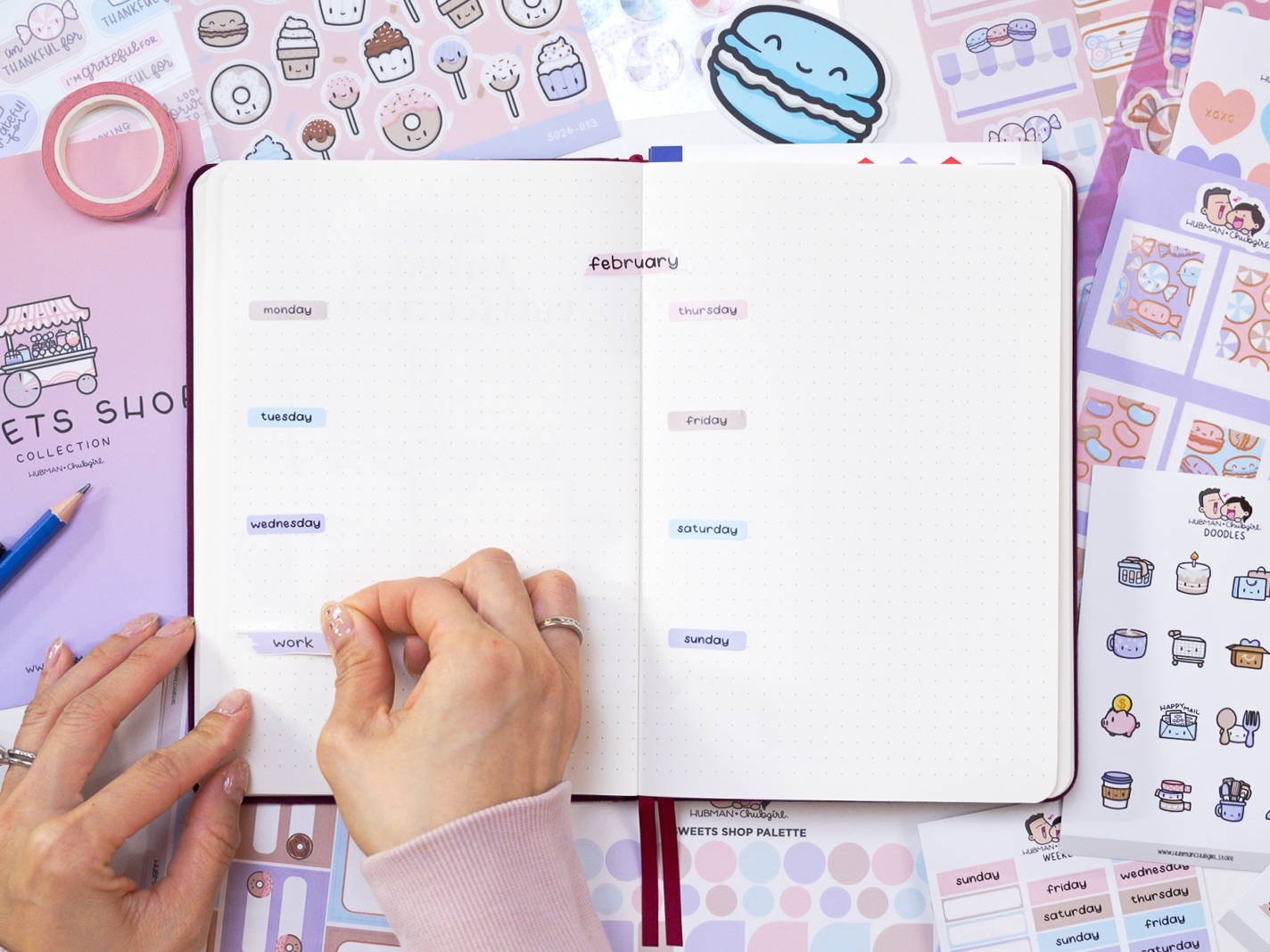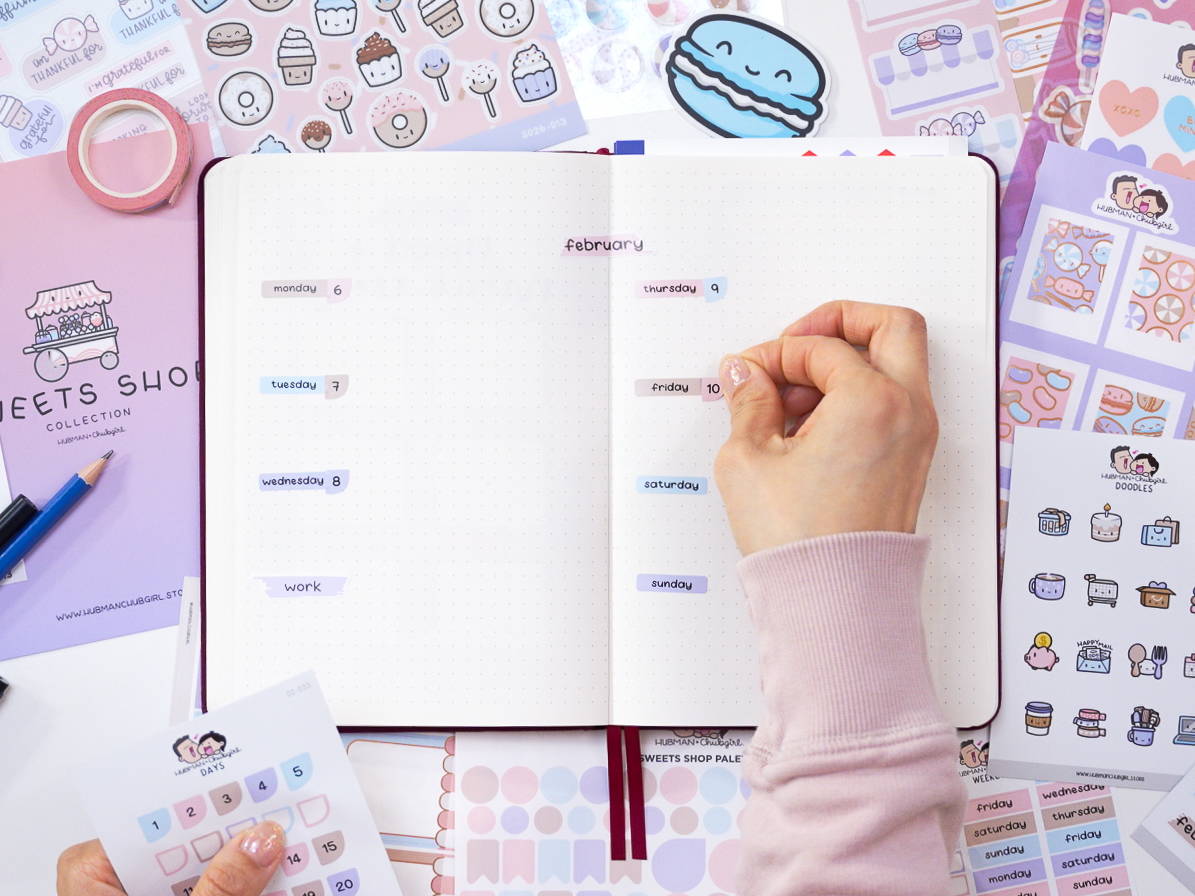 Now for the fun decorating part! Let's use more stickers to fill up any empty spaces! Feel free to add them anywhere you like! If you want to get creative you can even try to make a little scenery or a sweet shop instead of placing them randomly!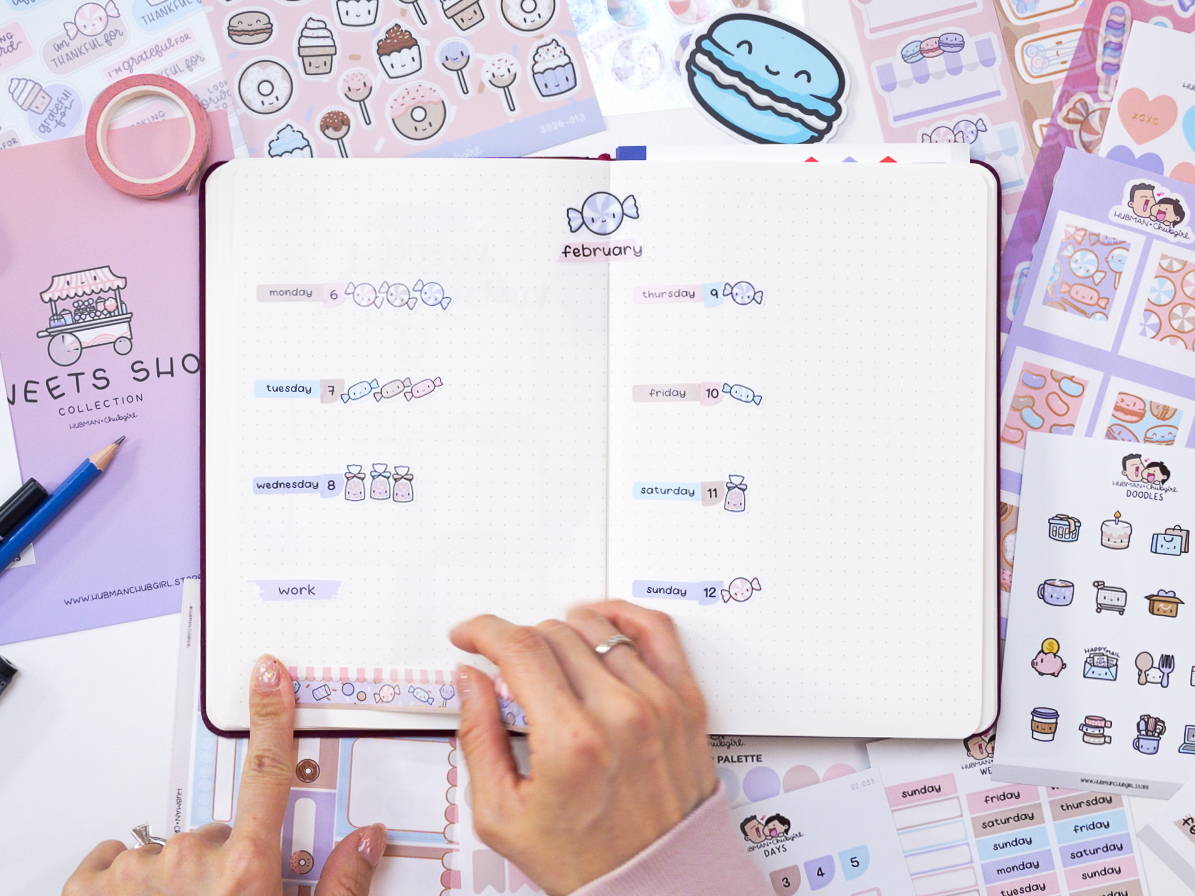 Tip : using stickers or washi tapes to create a border will make the spread look less empty!
And the spread is all done!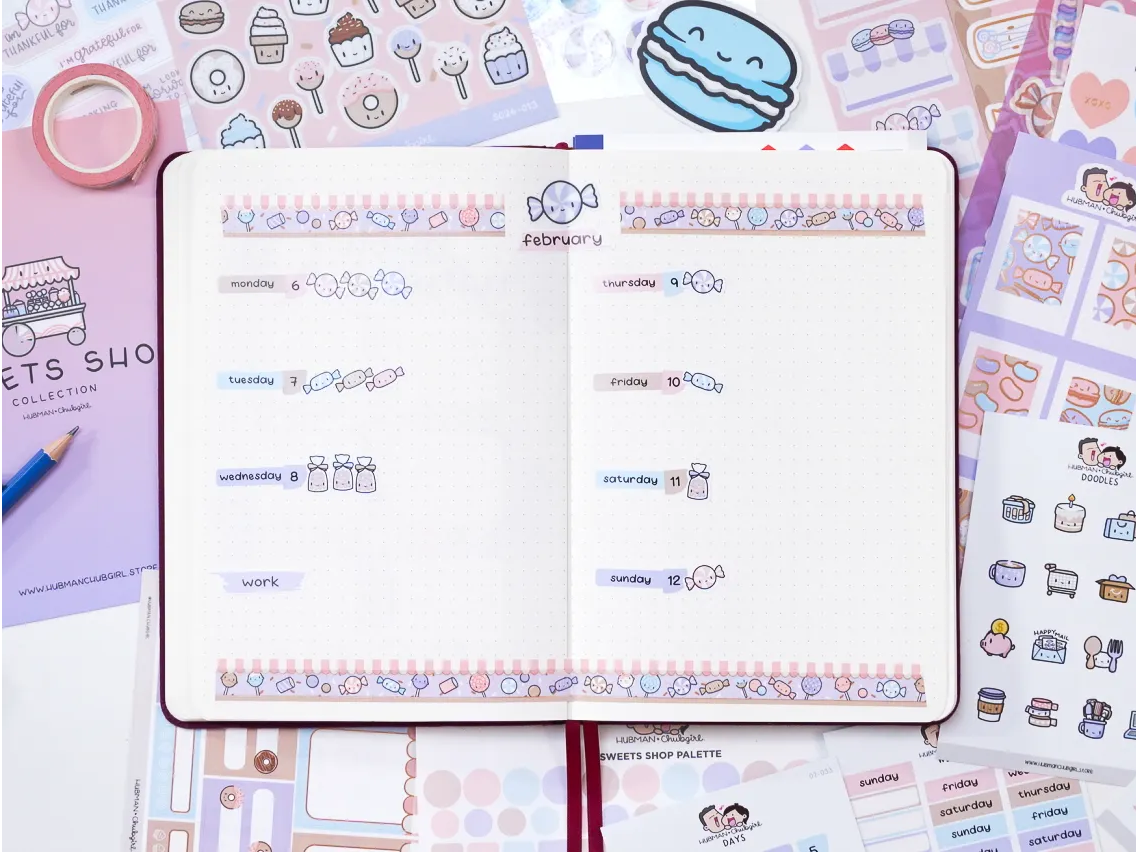 We have added a link to the Sweets Shop Collection to get everything you need to make this spread. Subscribe to our monthly Journal subscription to get cute stickers like these mailed to you every month and feel free to come back here for inspiration or tutorials for your spreads! Happy journalling!
Bonus! - Use code JOURNAL and get your subscription at 10$ for your first month plus you get a free starter journal to kick off with!
We will be posting more tutorials here soon, so follow us on Instagram @hubmanchubgirl.store for updates. Thanks everyone and I hope you find these helpful!
For more inspiration on these spreads and more, click on the link below :)
HERE'S EVERYTHING YOU NEED TO MAKE THIS SPREAD AND MORE!