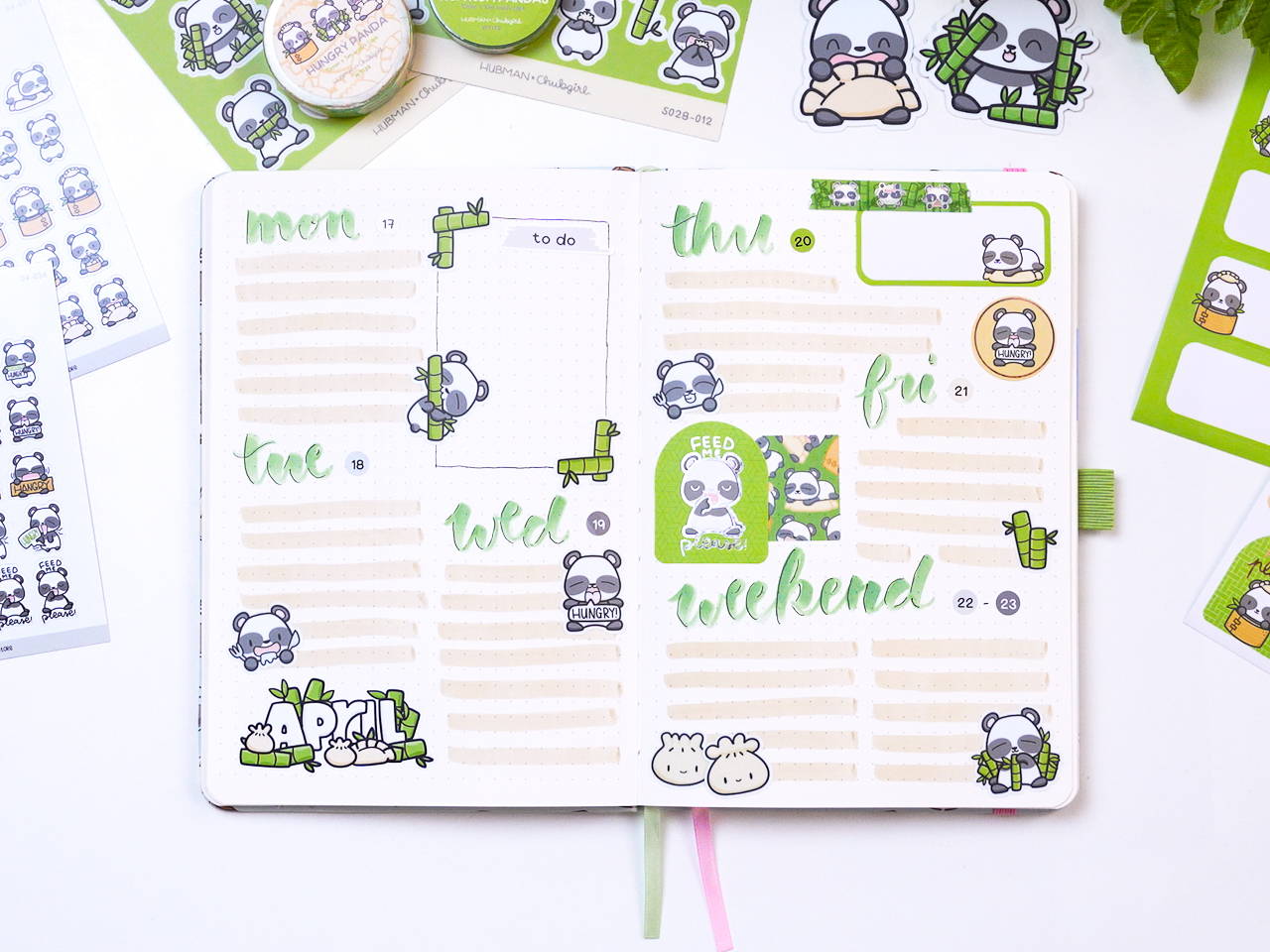 Here is a weekly spread tutorial with our Hungry Pandas theme - Read on to find out how easy it is to set up a journal page with our stickers!
Light green brush pen (Tombow dual brush pen)

Light brown brush pen (Tombow dual brush pen)

Muji gel pen black
These materials were what I used for reference, but you may use any supplies you have on hand :)
Get ready to embrace the lazy and lovable side of pandas with this simple weekly spread tutorial! 
This time lets skip pencil sketches and dive right into creating the layout! 
To begin, let's identify all the sections we want to include in the spread such as days, notes, lists and so on. Once we have determined the sections, we can create a rough margin for them
We can do this by folding both pages in half vertically and making light creases, which will divide the pages into four equal parts. Each part can have two sections, making it easy to organize everything!
Grab a thick marker or brush pen and use it to write down the titles of each day of the week. You can place the titles at any spot on the page, using the creases as a guide for the width of each section. 
To add some creativity, you can place the titles at different heights, making it more fun and visually appealing. If you prefer not to write the titles, you can also use stickers as an alternative!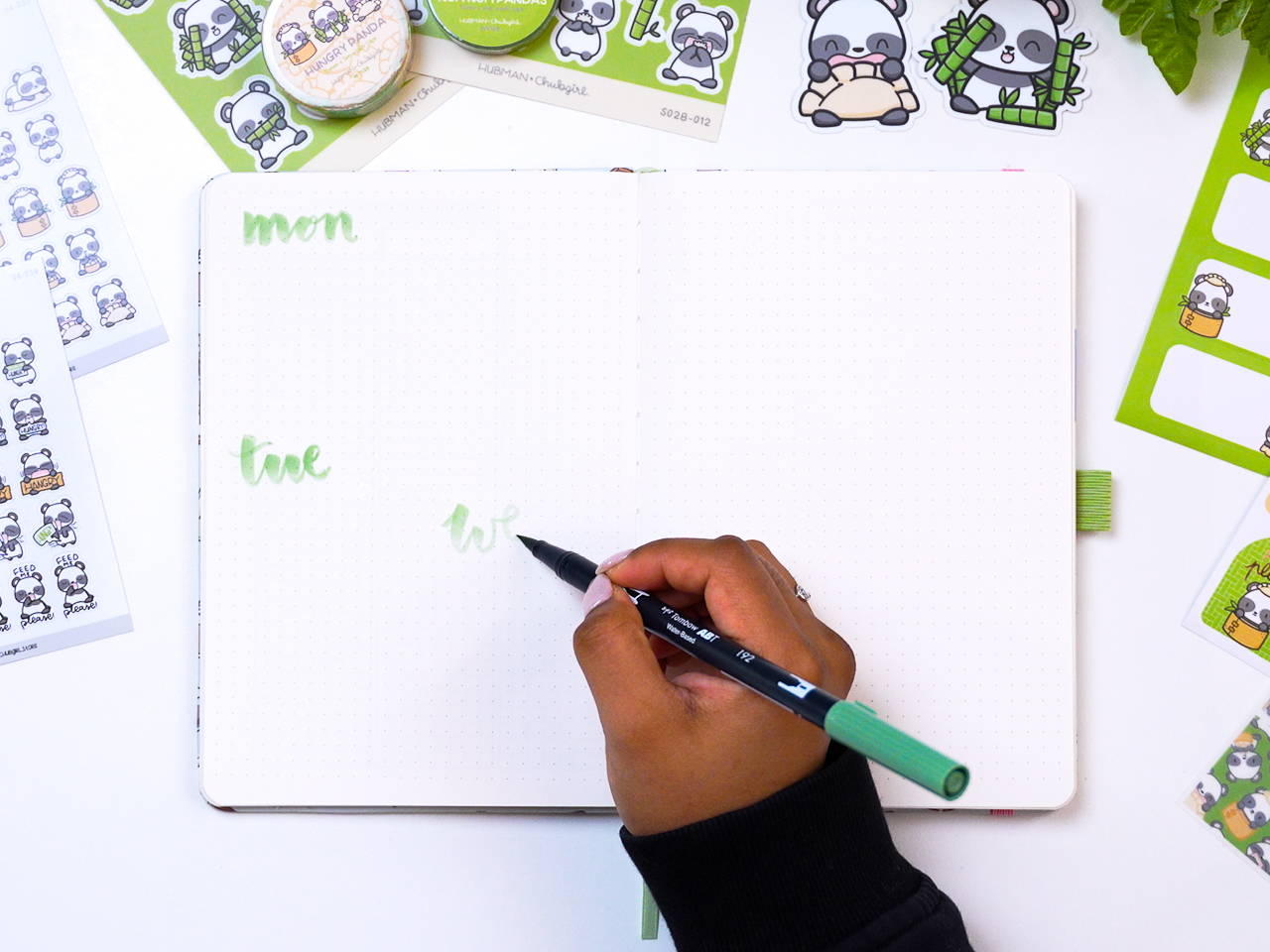 Here I'm combining Saturday and Sunday under one heading - weekend spanning the whole page.
Next let's add some detail to the title with a black pen. I'm following the flow of the brush pen and adding a secondary line with a black pen. You can switch this out for a different colour or add a shadow instead!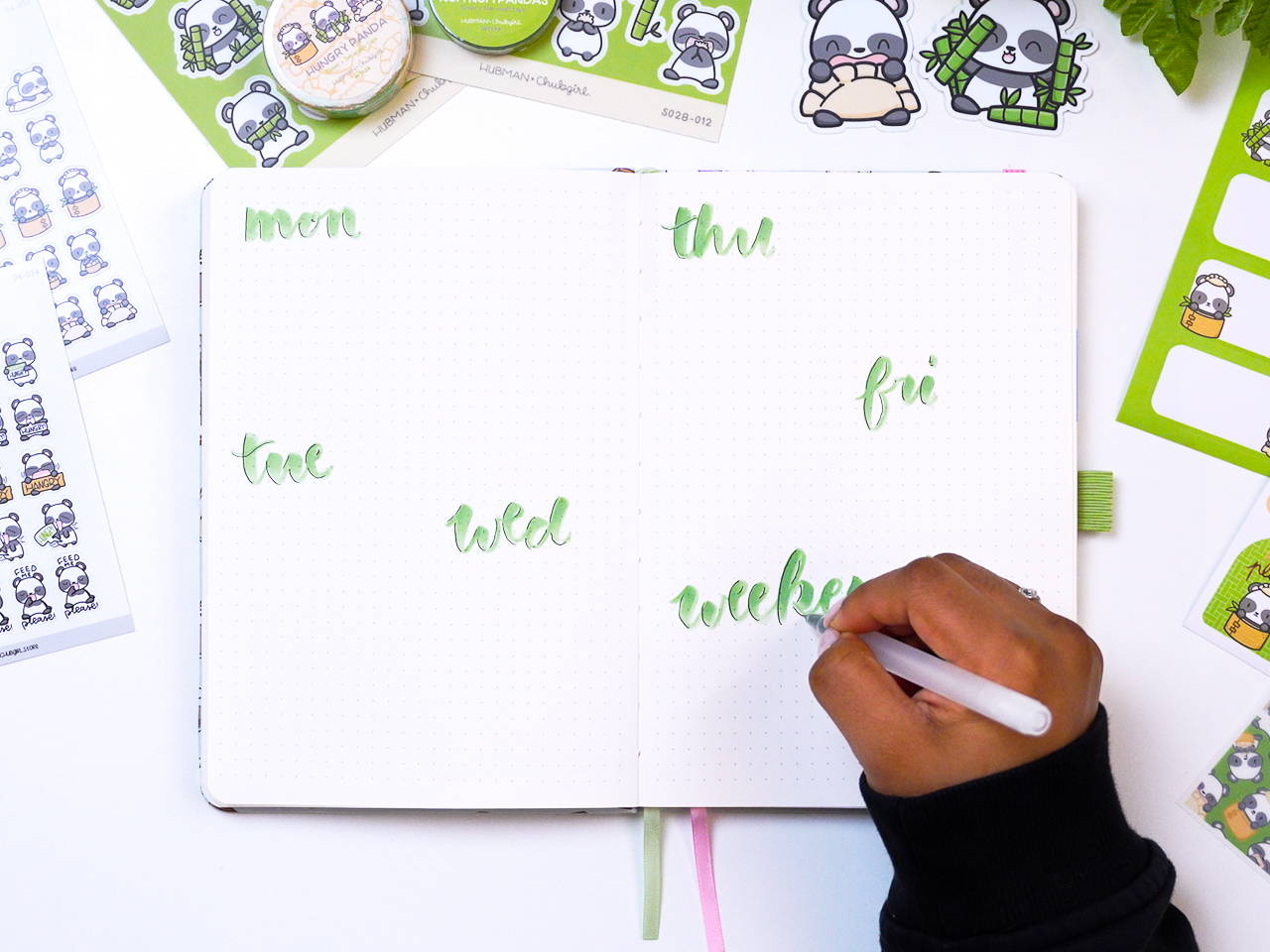 Moving on, let's set up a to-do list section. I left some space for it above Wednesday, so I'm drawing a box to outline it. We can go back ton decorate it with stickers in the next few steps.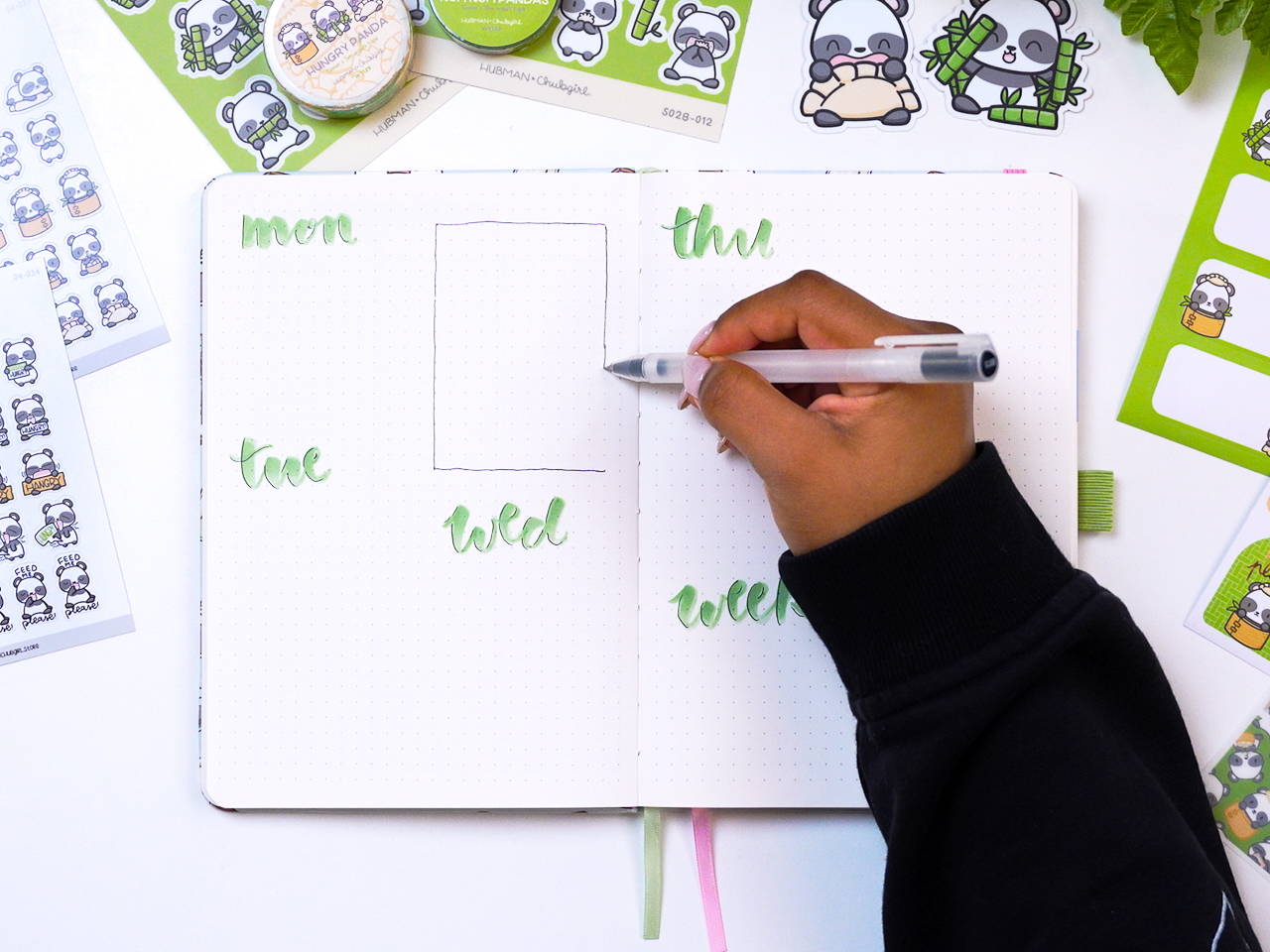 Here I've added the monthly title and a little notes section above Friday.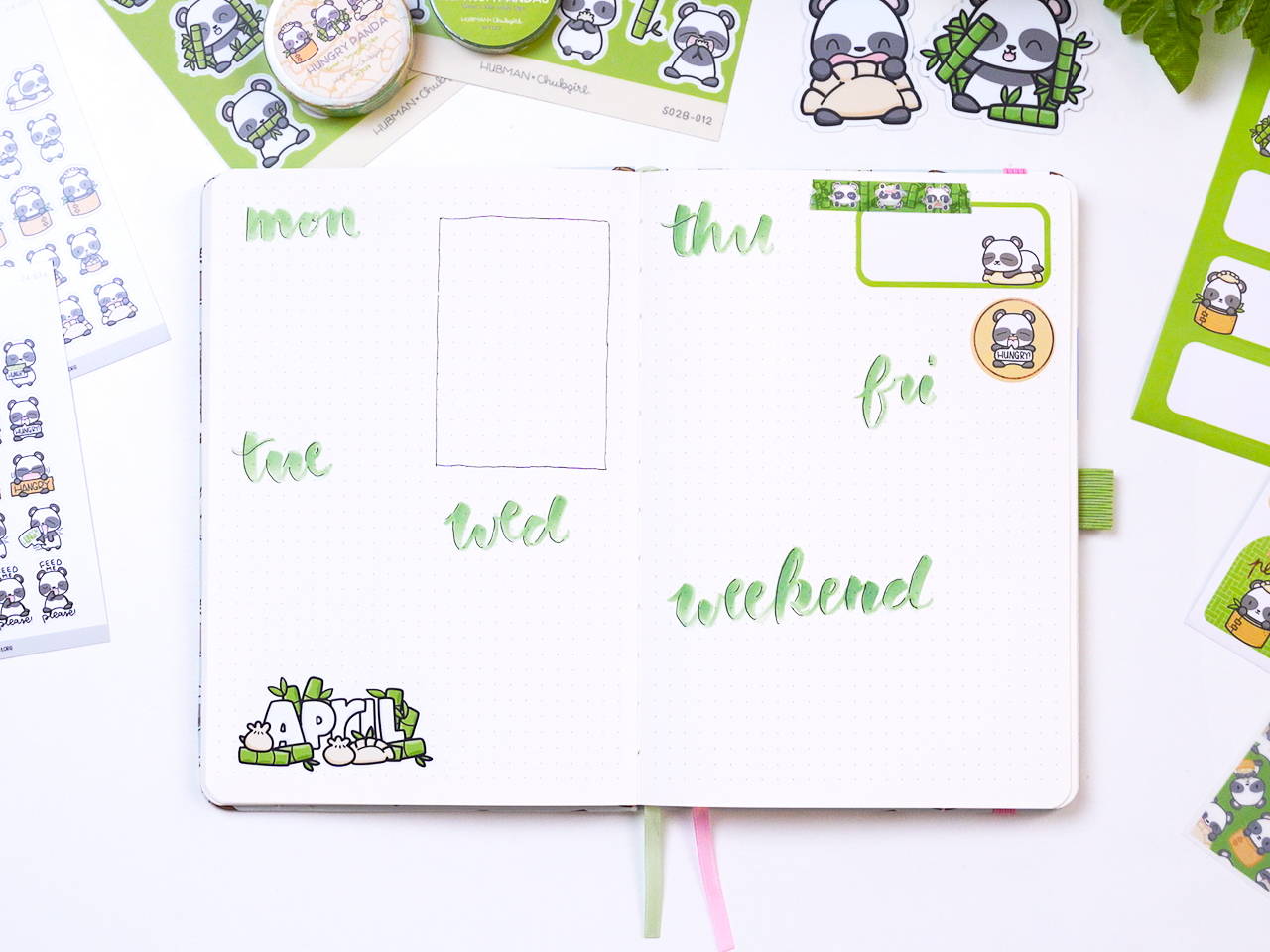 The spread still looks quite empty, so let's use a brush pen to highlight alternate lines and define the space for each day.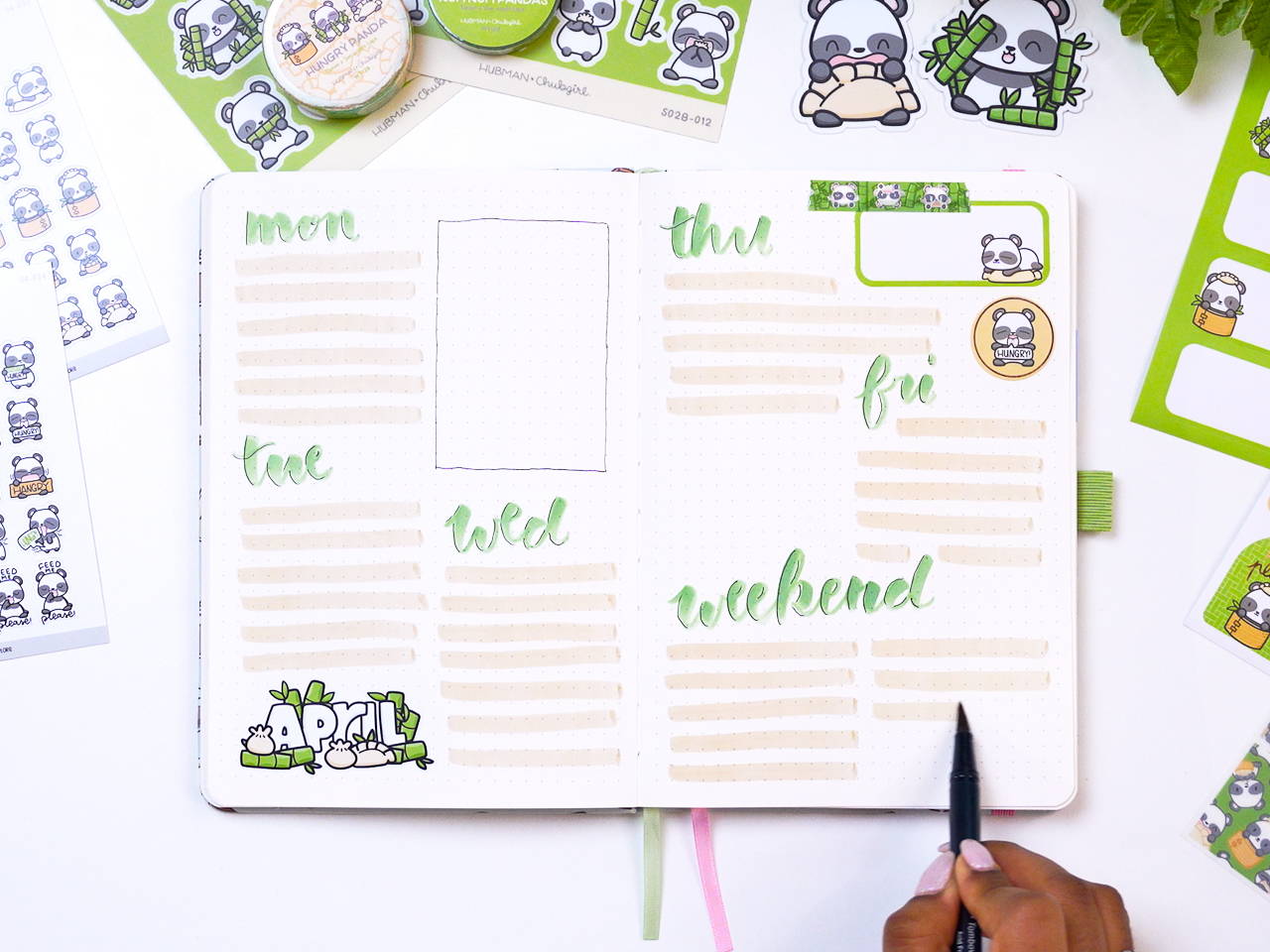 Next I'm adding the dates using the journaling set and I've filled up the empty spot below Thursday with stickers since I don't need any more sections.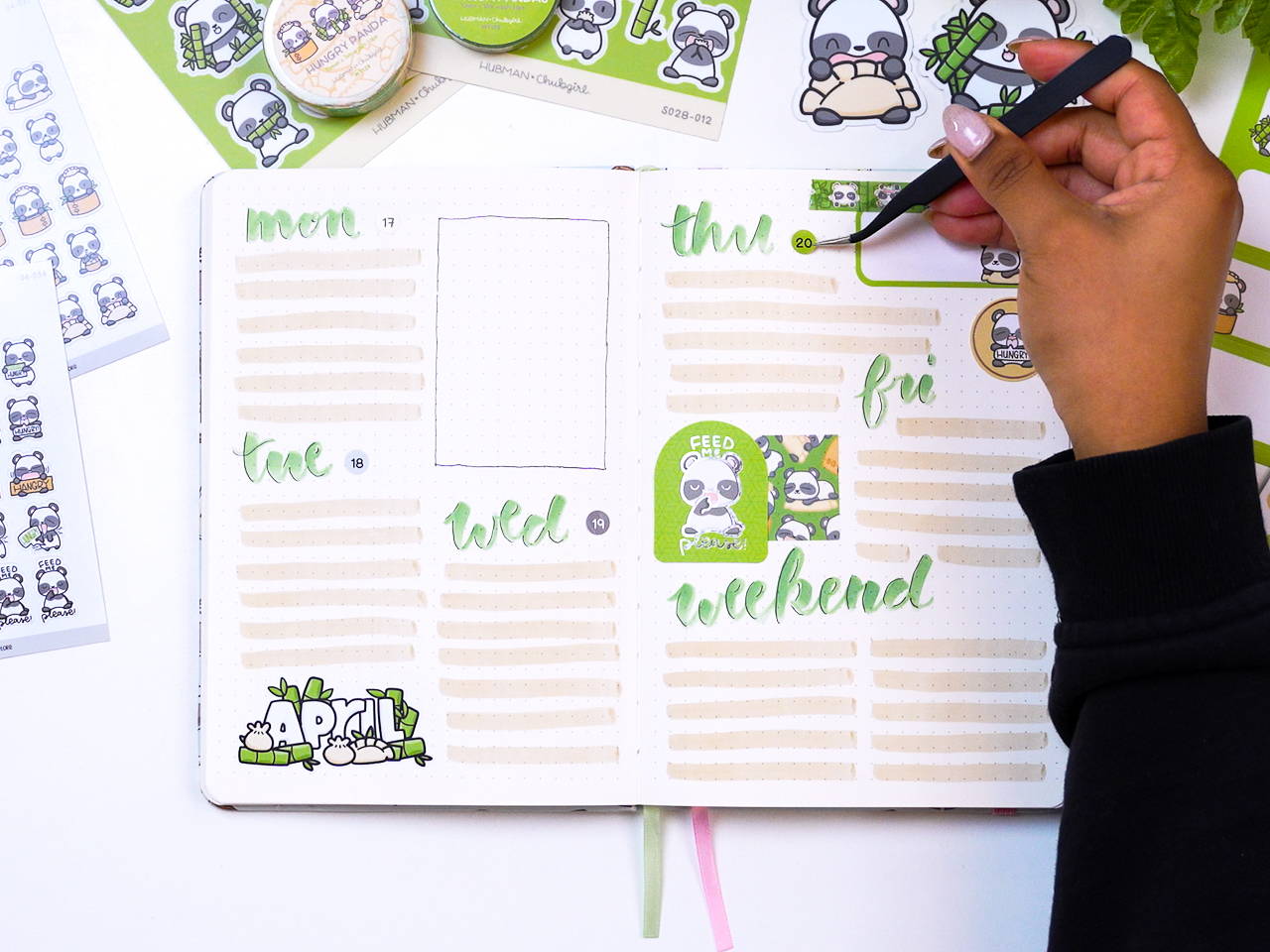 As a finishing touch, let's add some creative flair to the to-do list section by decorating it with the bamboo stickers and placing these cute panda stickers all over is the best part of this spread!
With this fun addition, our spread is now complete and ready to be used!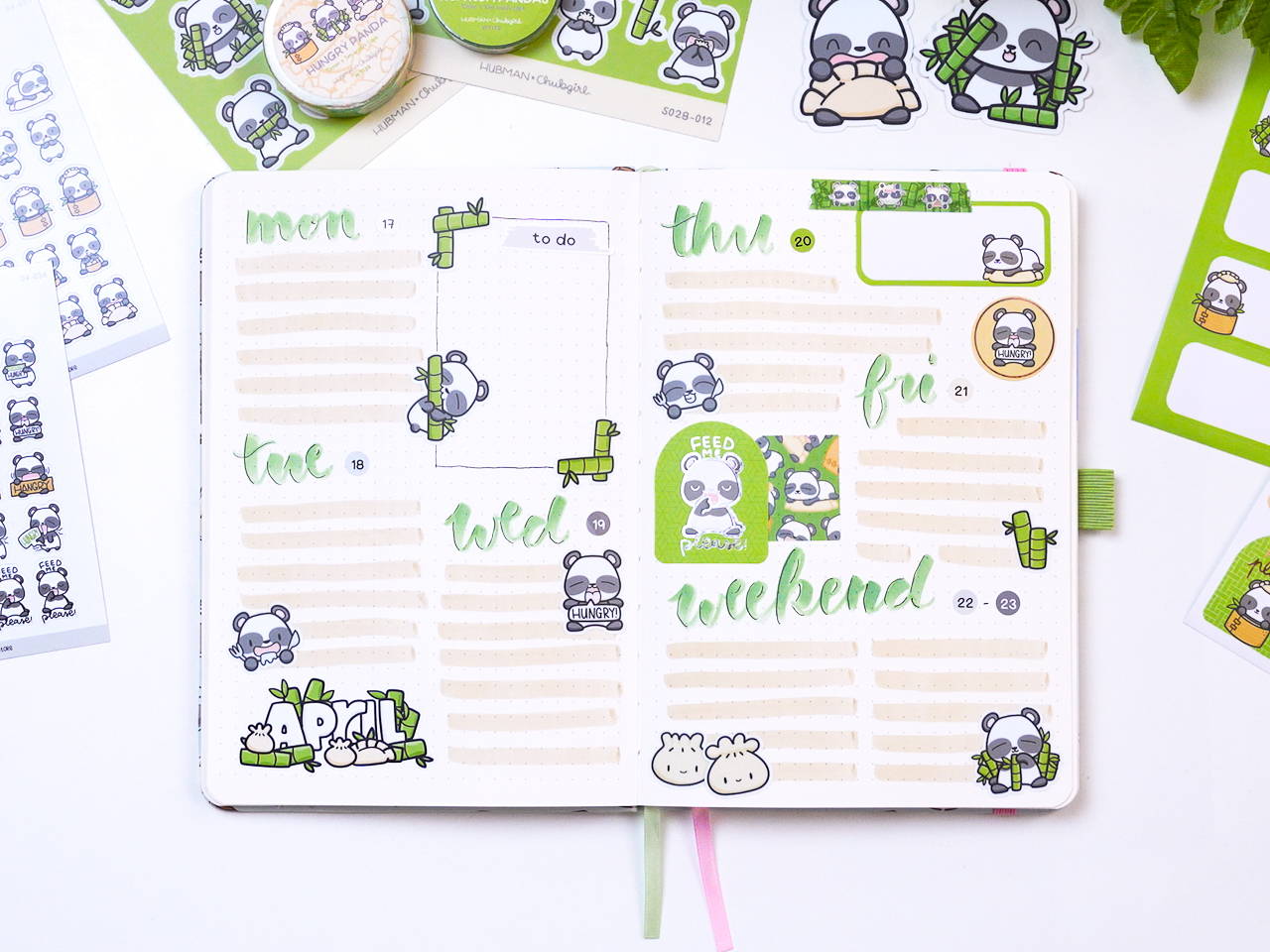 We have added a link to the Hungry Pandas Collection to get everything you need to make this spread. Subscribe to our monthly Journal subscription to get cute stickers like these mailed to you every month and feel free to come back here for inspiration or tutorials for your spreads! Happy journalling!
Bonus! - Use code JOURNAL and get your subscription at 10$ for your first month plus you get a free starter journal to kick off with!
We will be posting more tutorials here soon, so follow us on Instagram @hubmanchubgirl.store for updates. Thanks everyone and I hope you find these helpful!
For more inspiration on these spreads and more, click on the link below :)
HERE'S EVERYTHING YOU NEED TO MAKE THIS SPREAD AND MORE!