Here is a mood tracker tutorial with our Movie Night theme - Read on to find out how easy it is to set up a journal page with our stickers!
These materials were what I used for reference, but you may use any supplies you have on hand :)
Do you struggle with all the extra space when the month ends on a short notice? Haha yes, this May ends on a Tuesday and for someone that journals it's a multitude of possibilities with all that extra space. You could add trackers, notes, photos, swatches and so many other things! The best way to decide on one is to see which one benefits you the most.
To get started we are going to set up a weekly spread on the left and a mood tracker on the right. Feel free to switch out or add any sections that you need. 
Draw two simple boxes for the days in the middle. I used a fine point black marker, but you can also use coloured pens to add more pop. Next, you can write down the days and dates or use the journaling stickers like I did.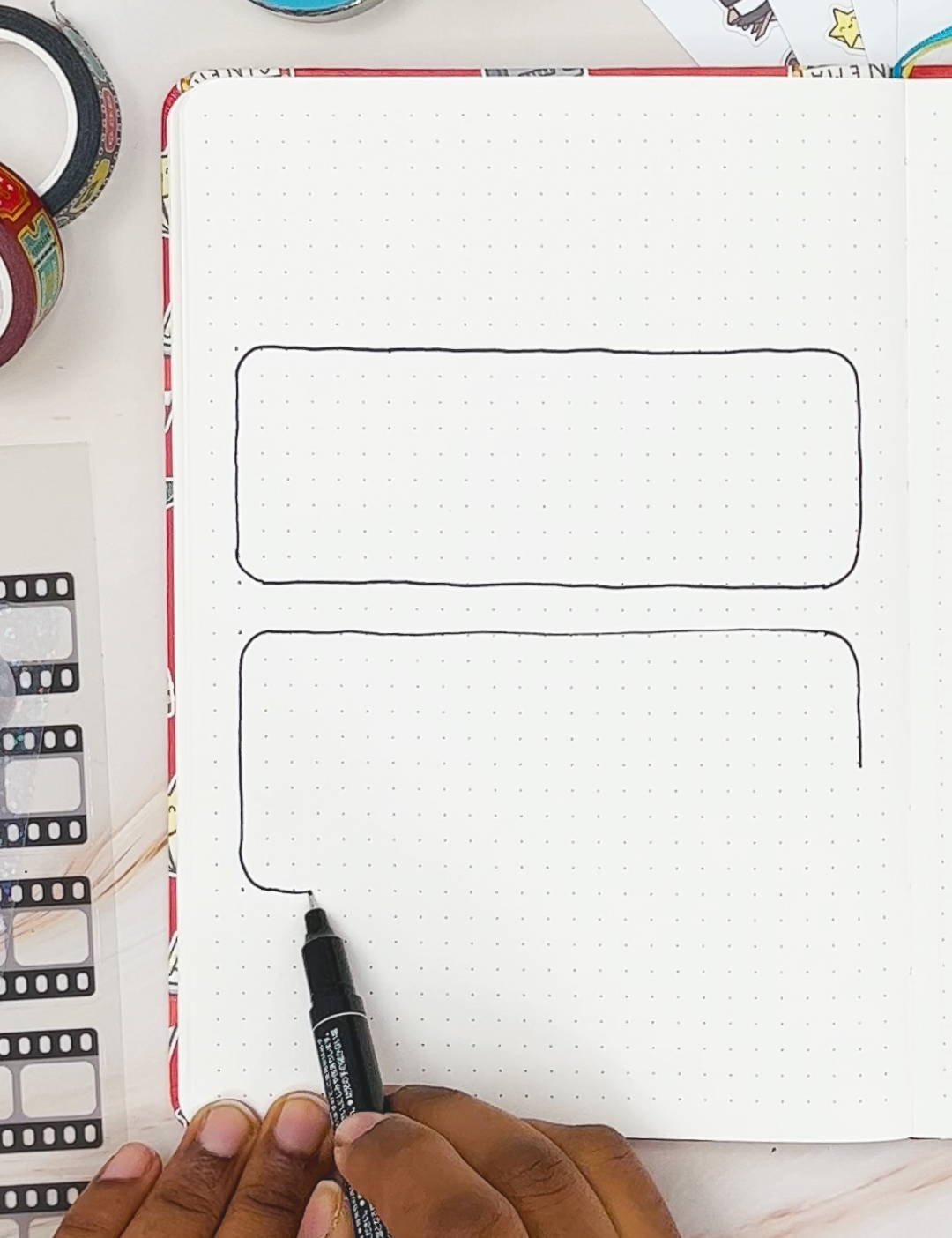 Let's have some fun and fill up the page with tons of stickers to your hearts content!
That's is for this section!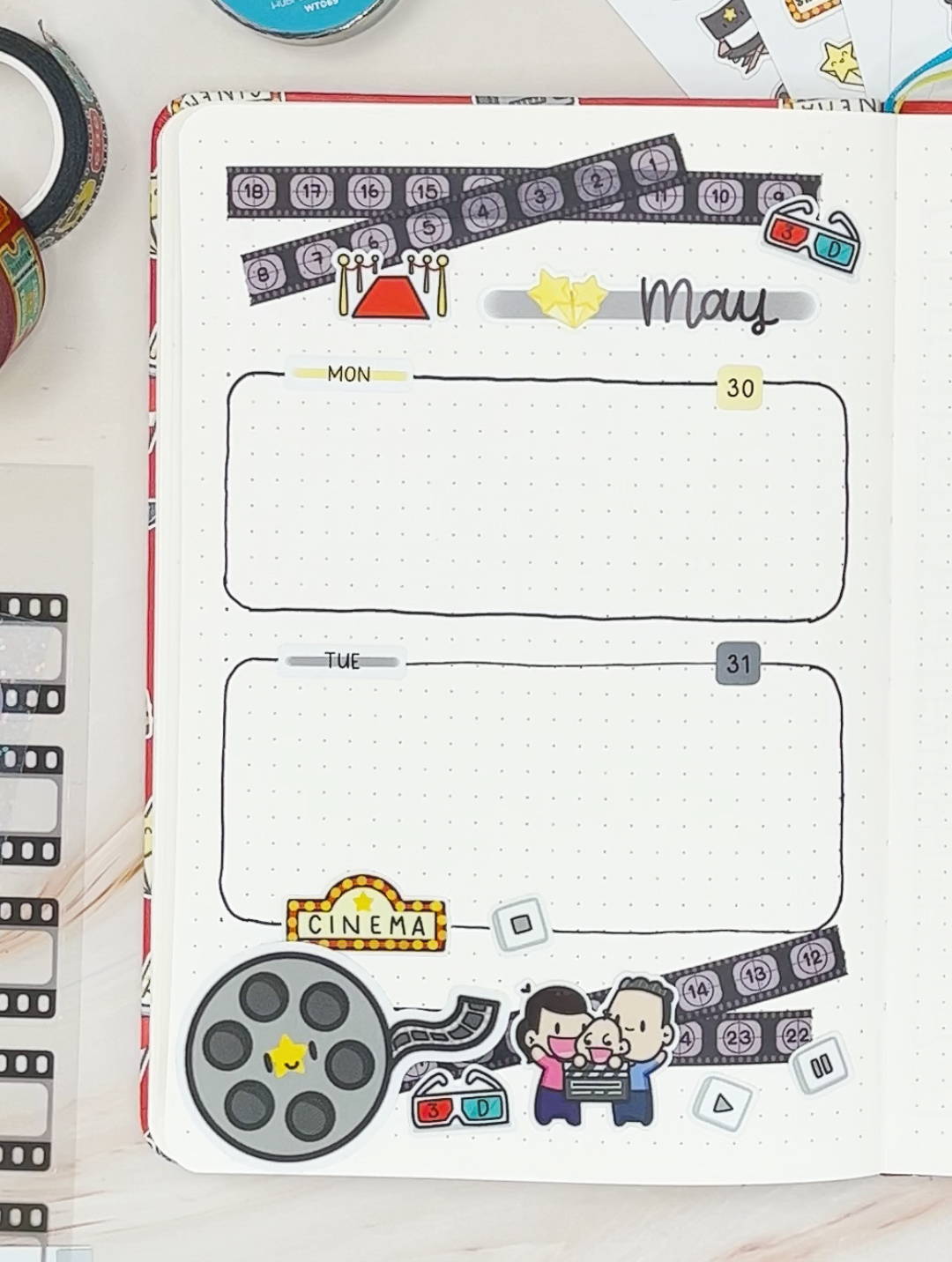 I chose popcorn for the mood tracker because it is my favourite snack! (Bonus idea : You could also turn the movie reels or tickets into trackers)
Let's begin with the major elements on the page - the title and the popcorn bag. You could draw the popcorn bag or use a die cut like in the picture. The idea is to make the popcorn look like it is spilling out of the bag.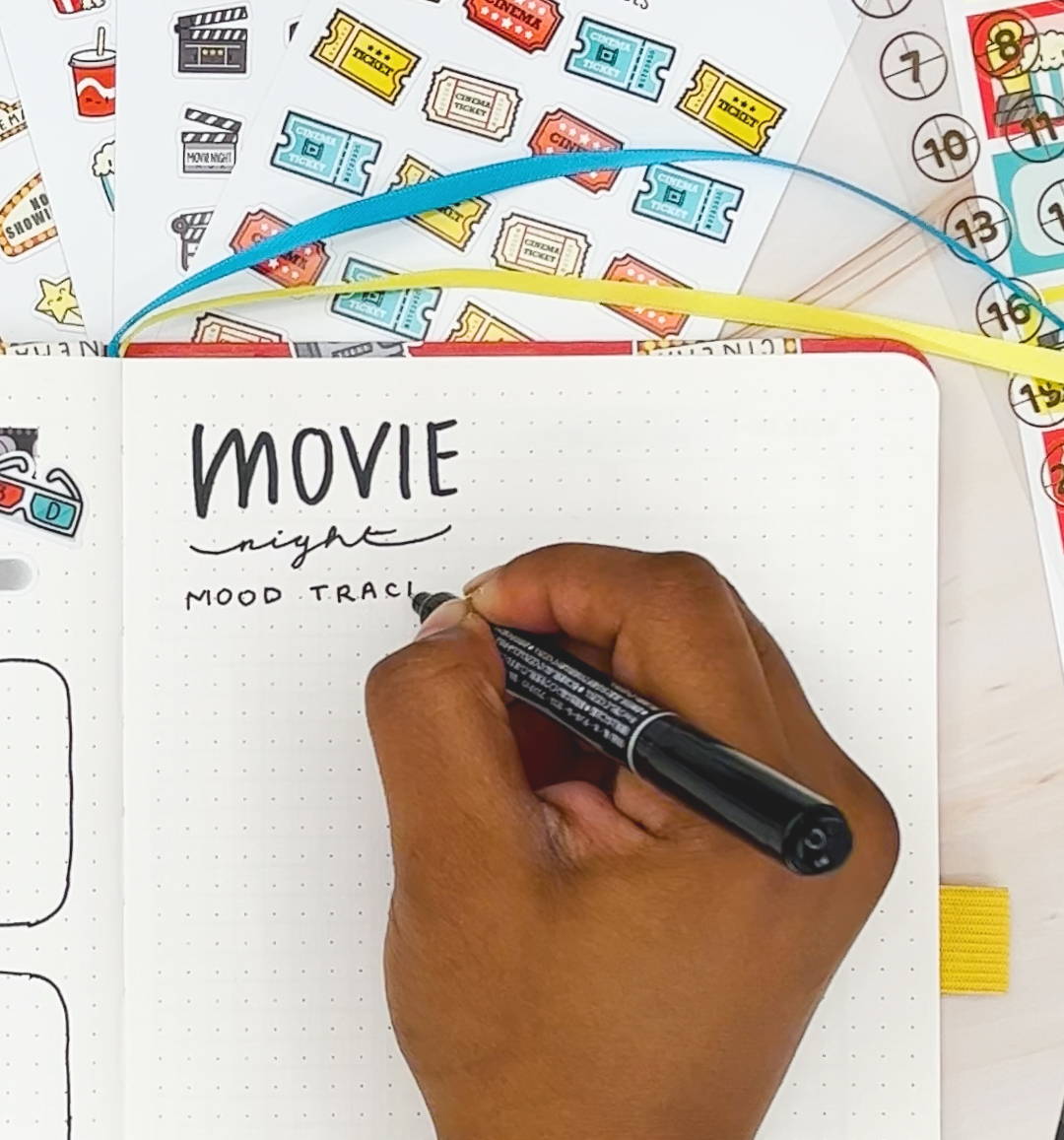 To draw the popcorn start with a curve or a half circle and add three squiggly lines to complete the circle. It can be any size or direction. Write in the dates with a pencil so we can easily erase it before drawing faces for moods.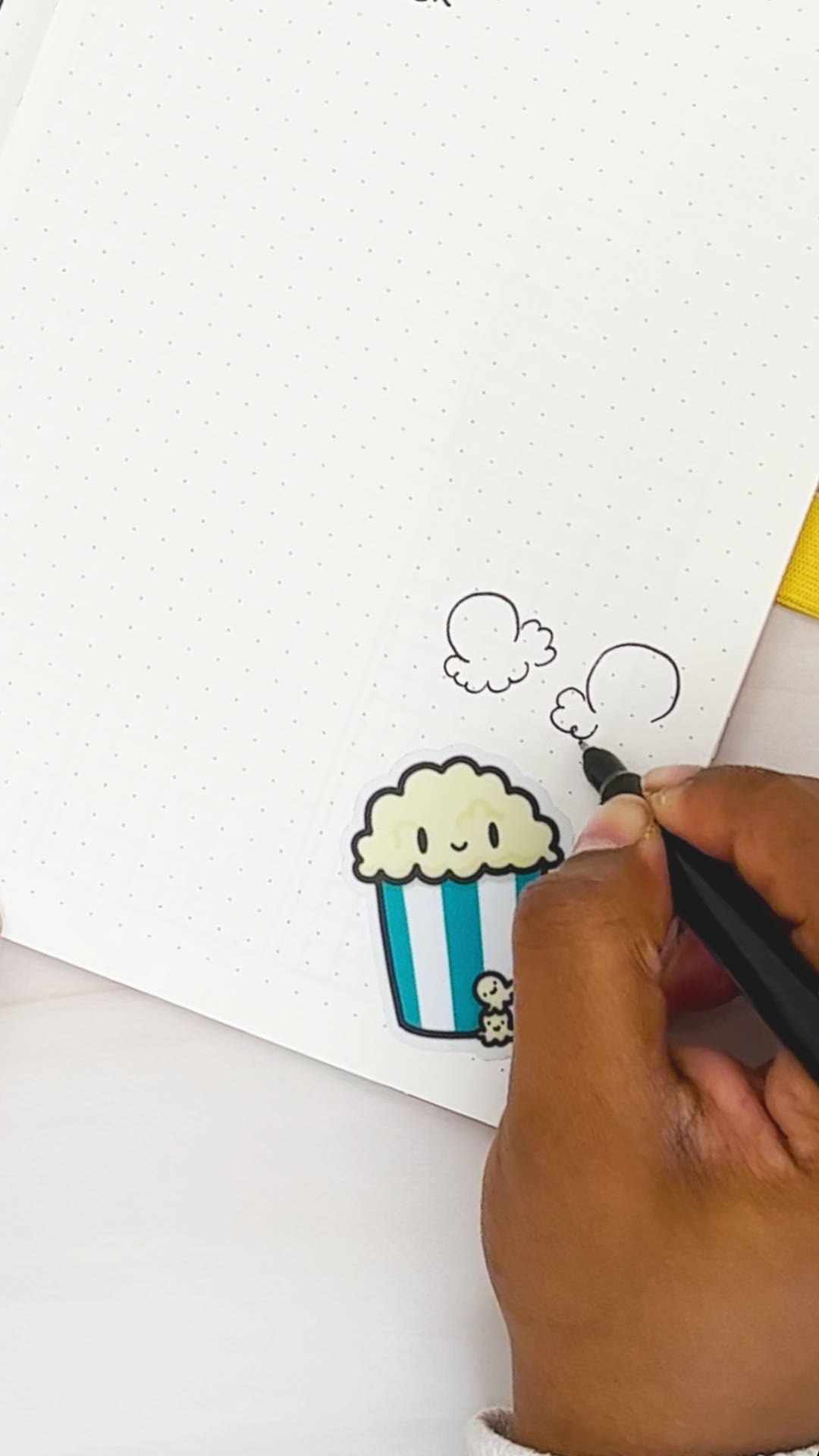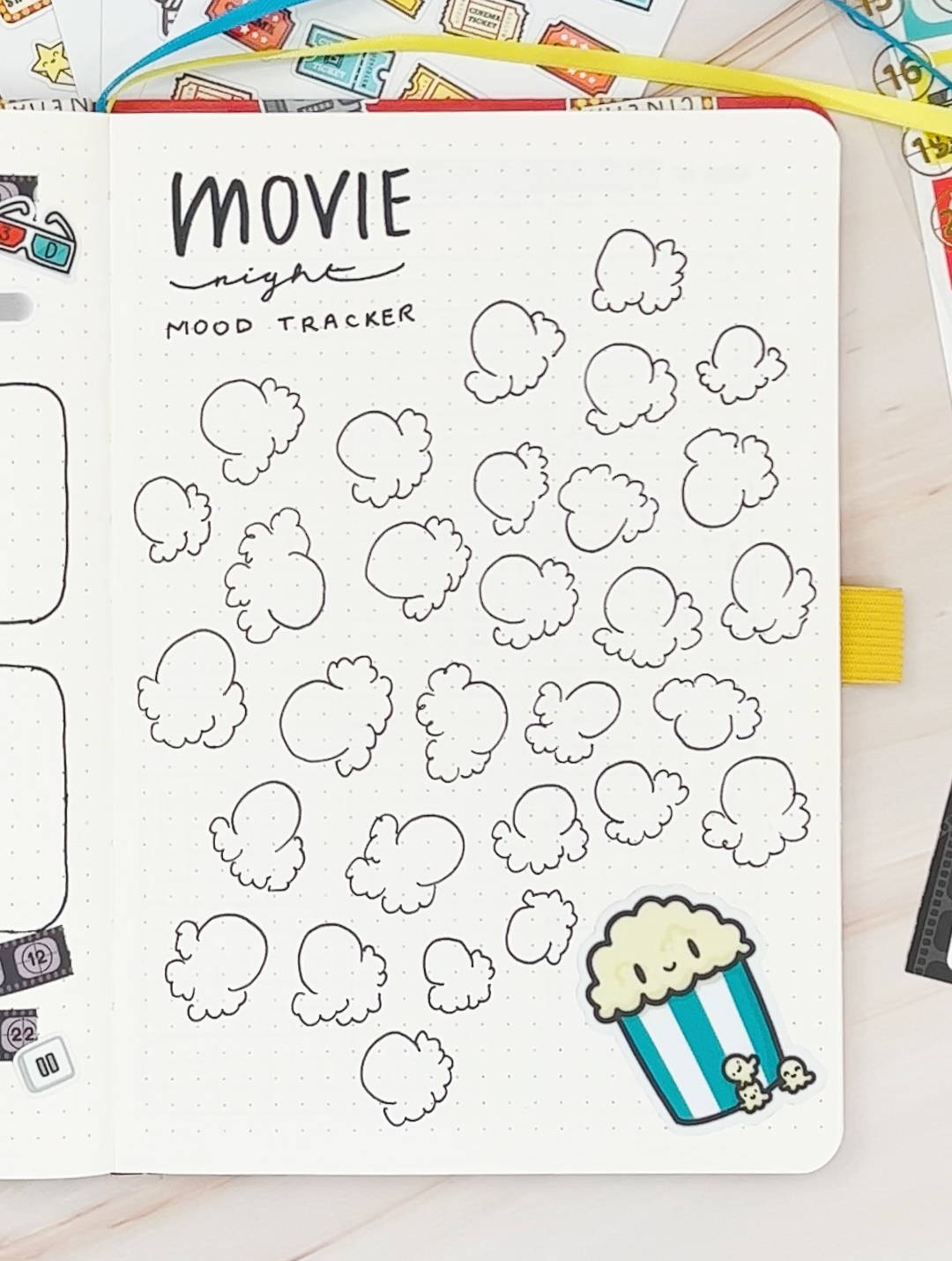 We are all done with the spread! But - for extra details and to make the popcorn look delicious, let's add yellow highlights… looks soo good right?
We have added a link to the Movie Night Collection to get everything you need to make this spread. Subscribe to our monthly Journal subscription to get cute stickers like these mailed to you every month and feel free to come back here for inspiration or tutorials for your spreads! Happy journalling!
Bonus! - Use code JOURNAL and get your subscription at 10$ for your first month plus you get a free starter journal to kick off with!
We will be posting more tutorials here soon, so follow us on Instagram @hubmanchubgirl.store for updates. Thanks everyone and I hope you find these helpful!
For more inspiration on these spreads and more, click on the link below :)