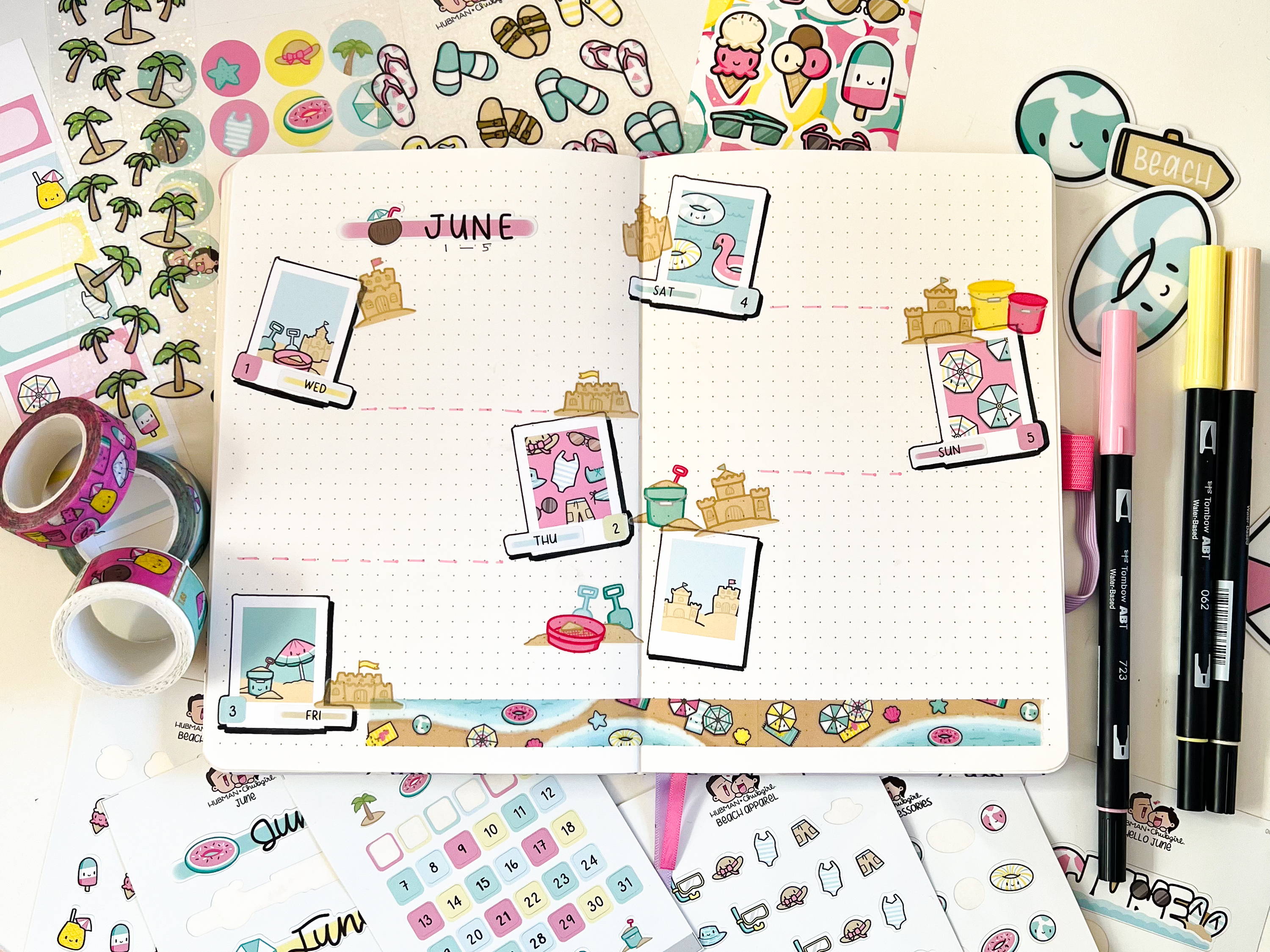 Here is a weekly spread tutorial with our Beach Time theme - Read on to find out how easy it is to set up a journal page with our stickers!
Beach Time Collection
Beach Time Tombow Pens
Muji gel pen
Black marker
These materials were what I used for reference, but you may use any supplies you have on hand :)
Where vintage meets summer we have Polaroids of beach time fun! There is just something about capturing a moment with a Polaroid Camera that makes it more memorable. That's the inspiration for this simple and easy weekly layout!
Since June begins on a Wednesday let's divide up 6 section. You can use the extra section for a to-do list, gratitude log, tracker or anything you would like.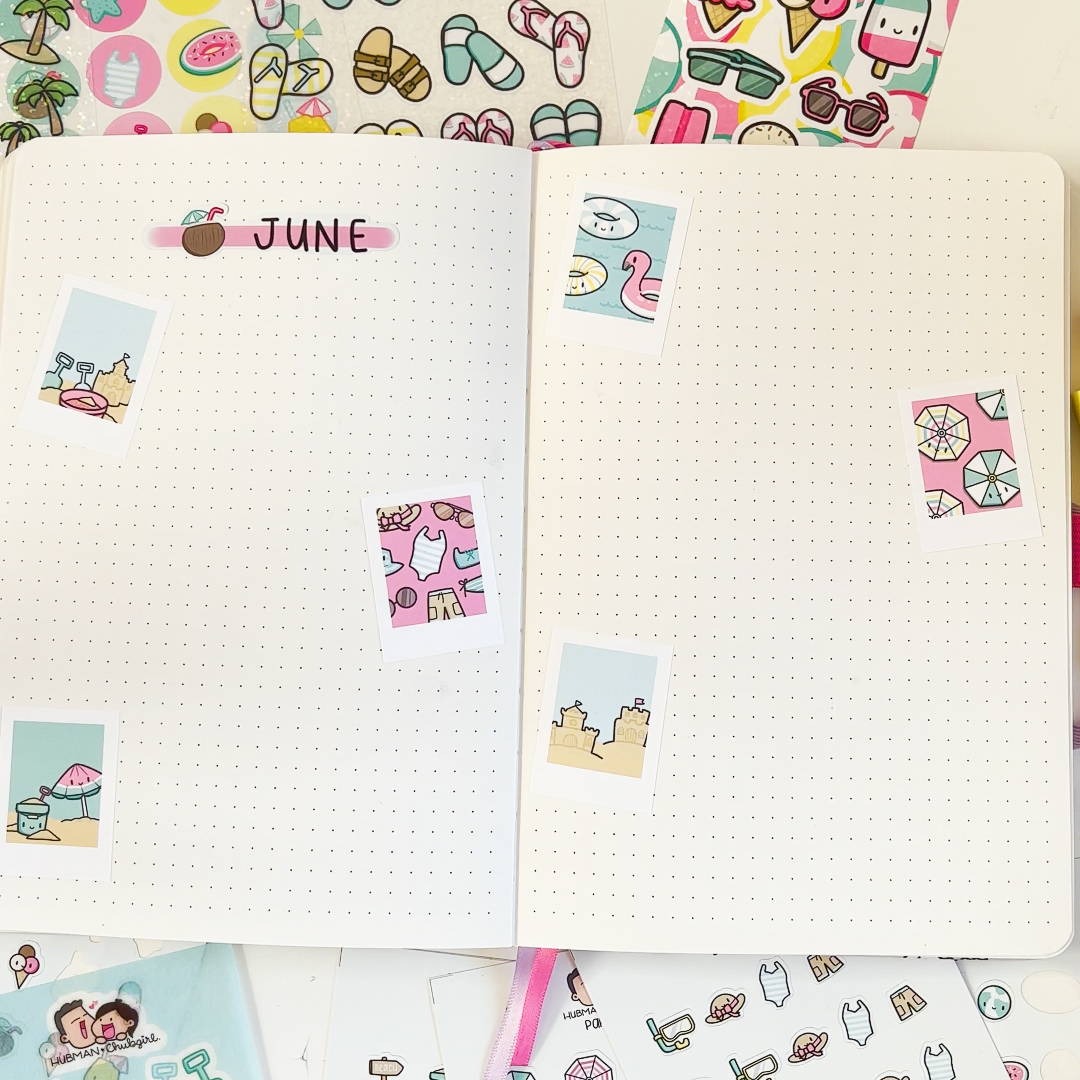 To mark the days we're going to use the Polaroid stickers from the beach time variety pack and line it with days, dates and the month from the journaling set. 
You can also add your own pictures to make it more personal!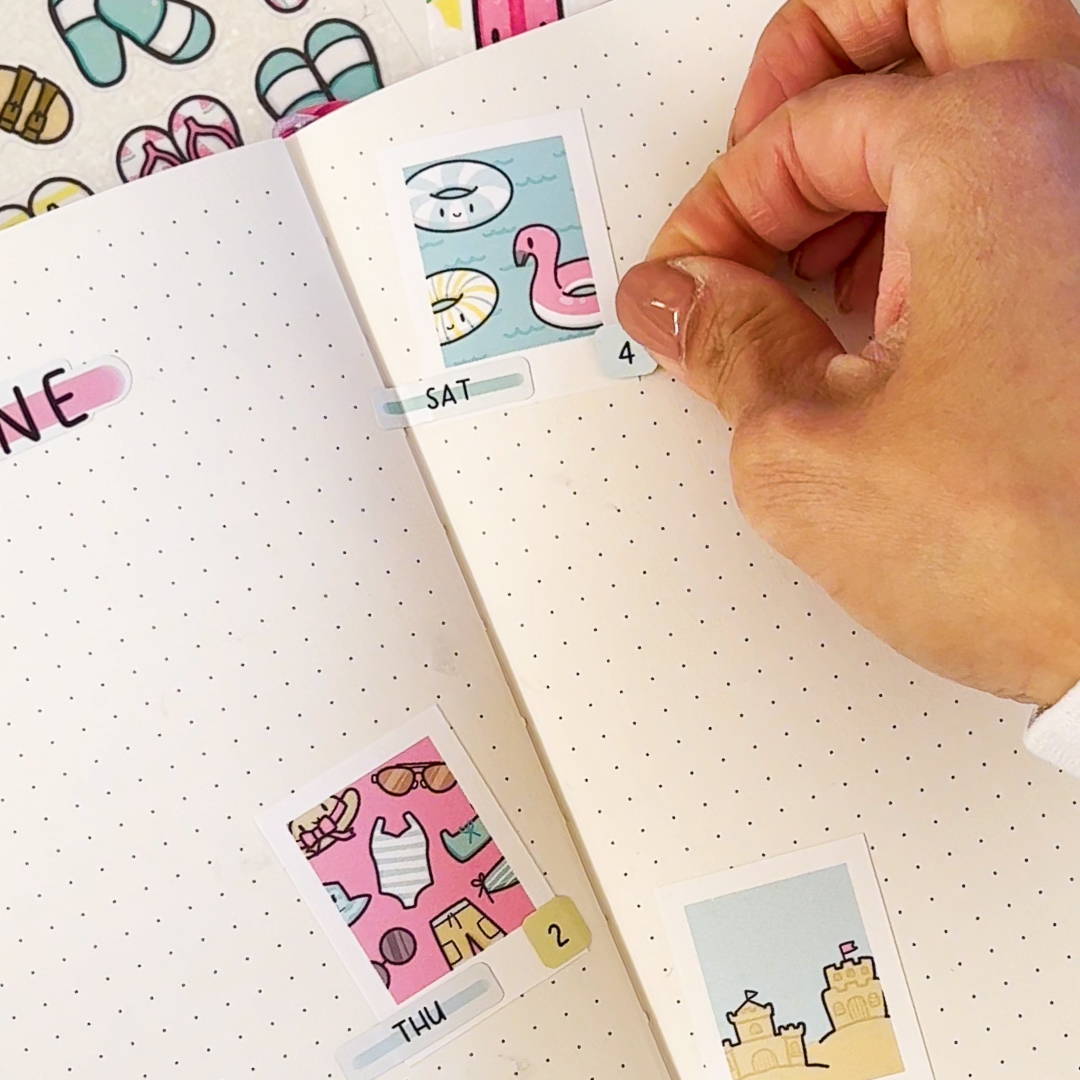 To make the polaroids pop out of the page let's outline it with a thin black pen and add a thicker shadow on the right and bottom. This makes them stand out as there are no other dark colours on the page.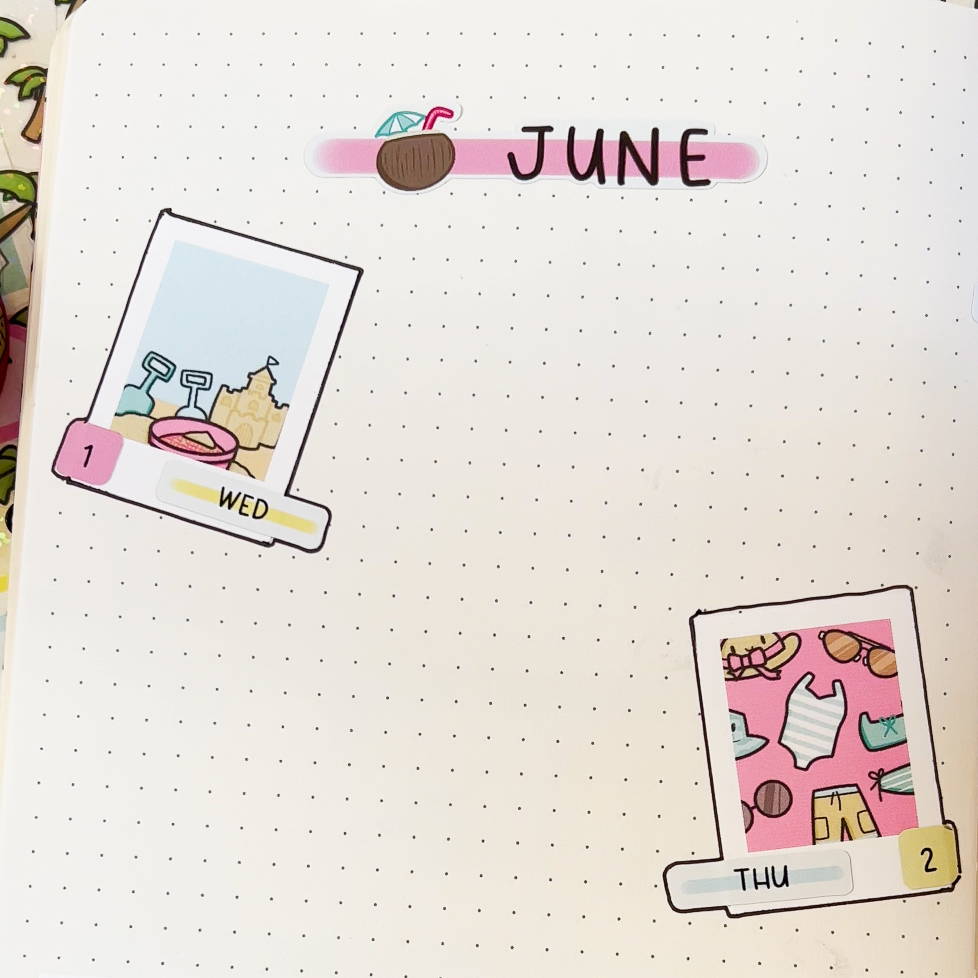 Next let's line the bottom of the spread with some Washi Tape and add sandcastle and buckets all over for the beach vibe!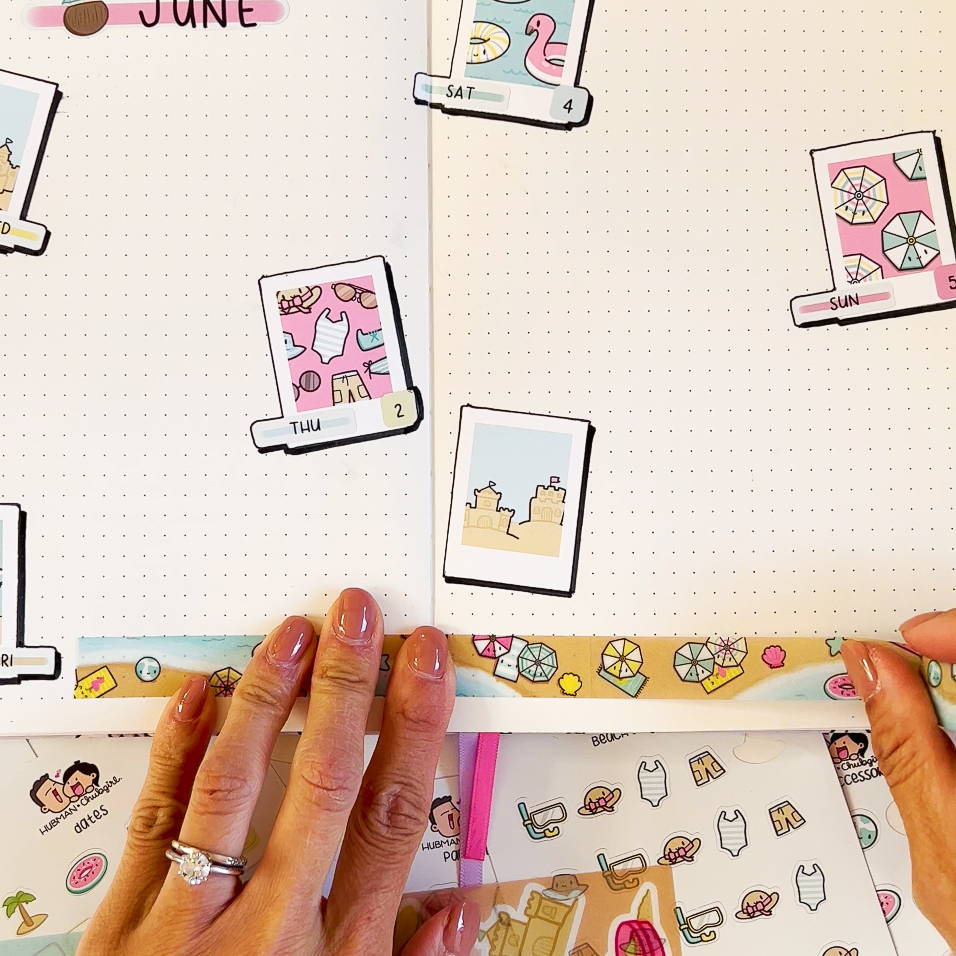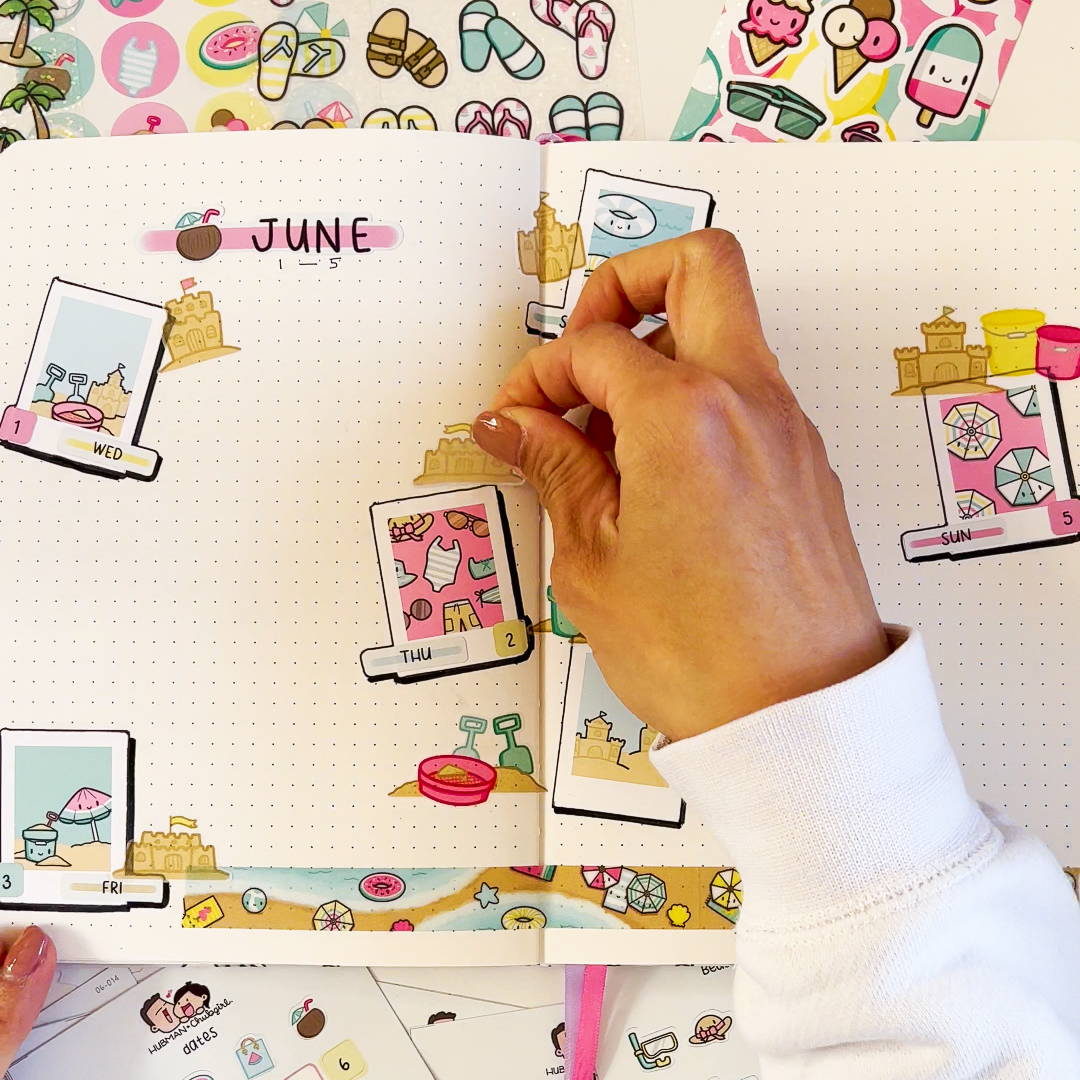 Finally we're going to divide up the sections with dashed lines and that's it for the spread!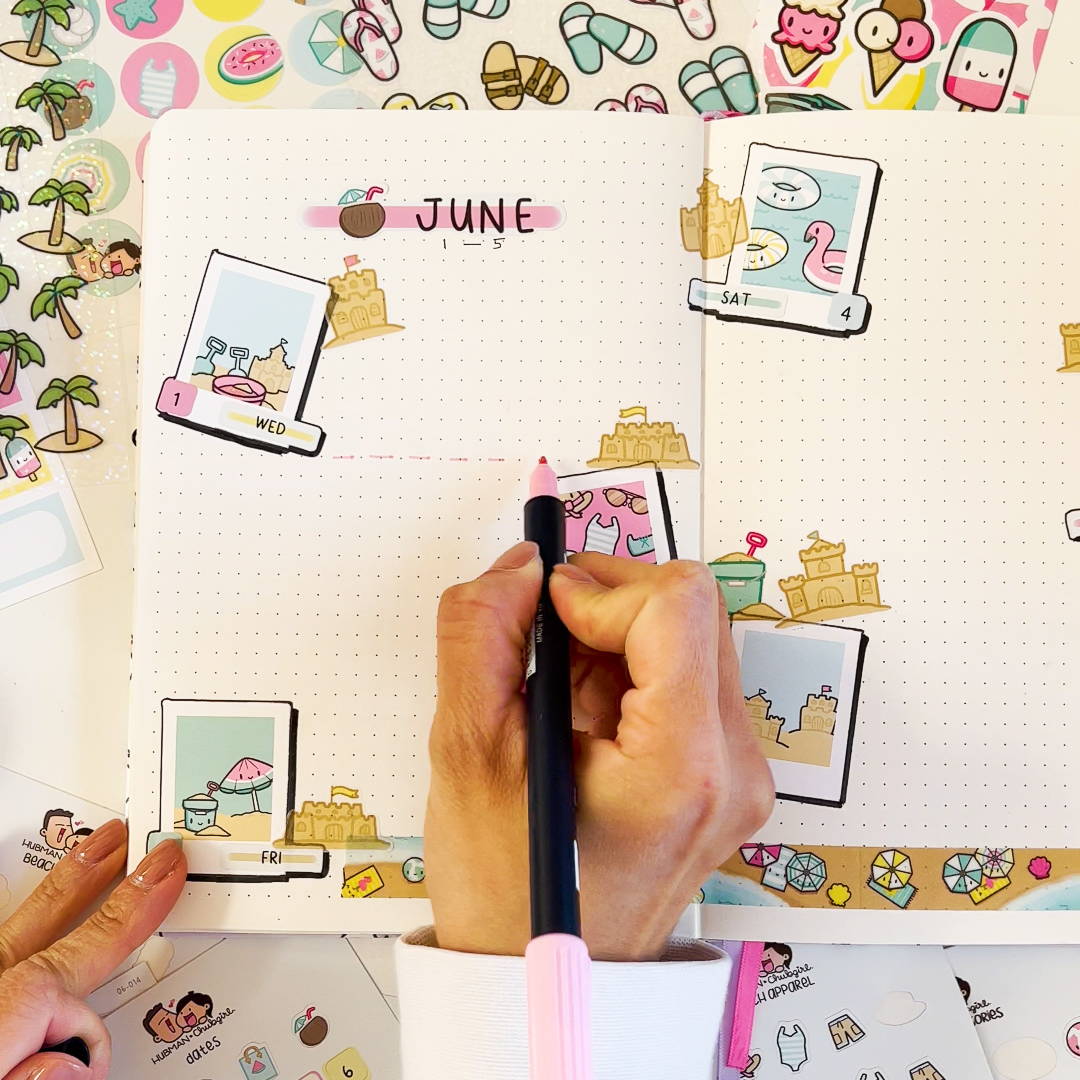 Finally we're going to divide up the sections with dashed lines and that's it for the spread!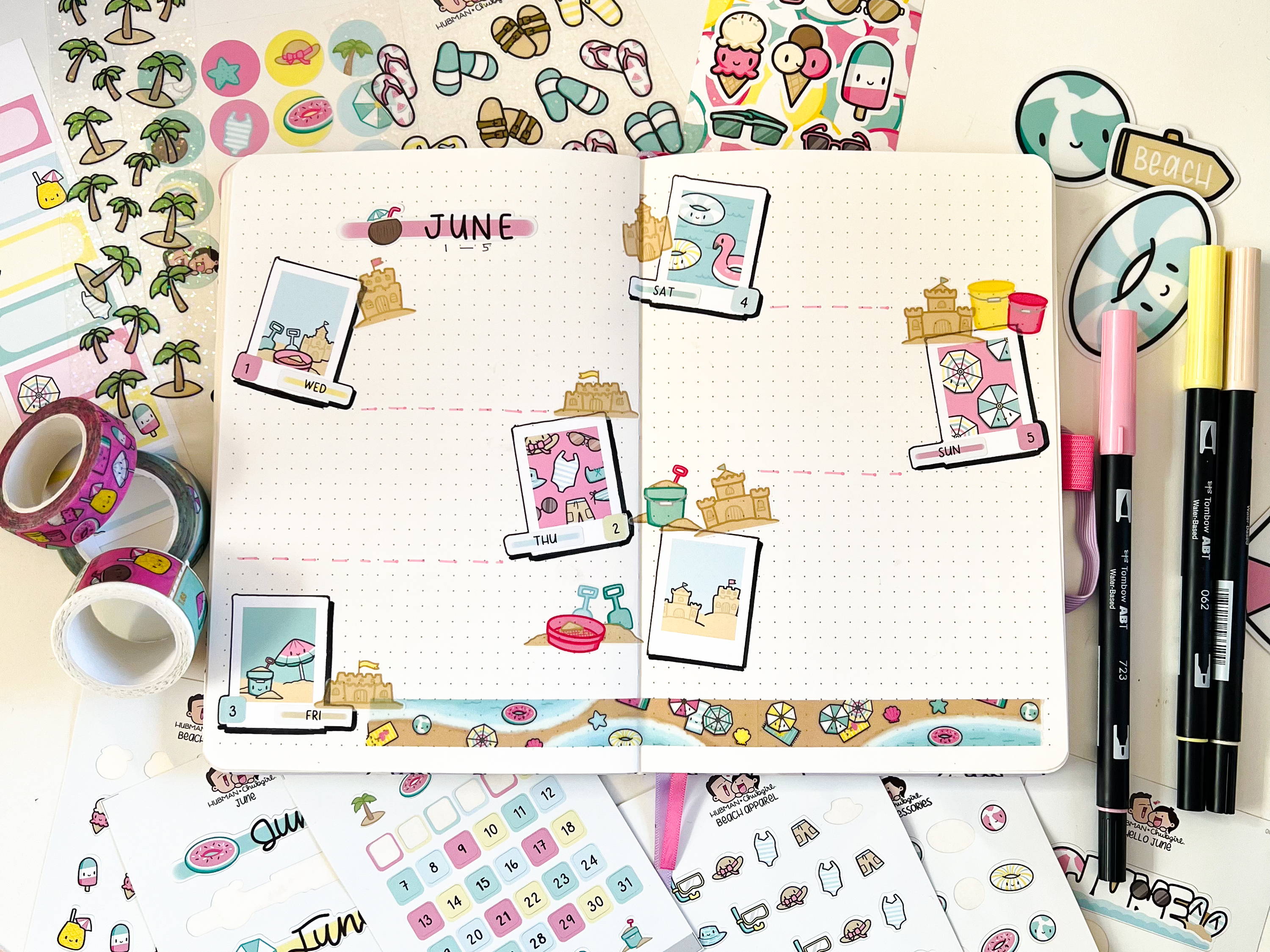 We have added a link to the Beach Time Collection to get everything you need to make this spread. Subscribe to our monthly Journal subscription to get cute stickers like these mailed to you every month and feel free to come back here for inspiration or tutorials for your spreads! Happy journalling!
Bonus! - Use code JOURNAL and get your subscription at 10$ for your first month plus you get a free starter journal to kick off with!
We will be posting more tutorials here soon, so follow us on Instagram @hubmanchubgirl.store for updates. Thanks everyone and I hope you find these helpful!
For more inspiration on these spreads and more, click on the link below :)
Here's everything you need to make this spread and much more!