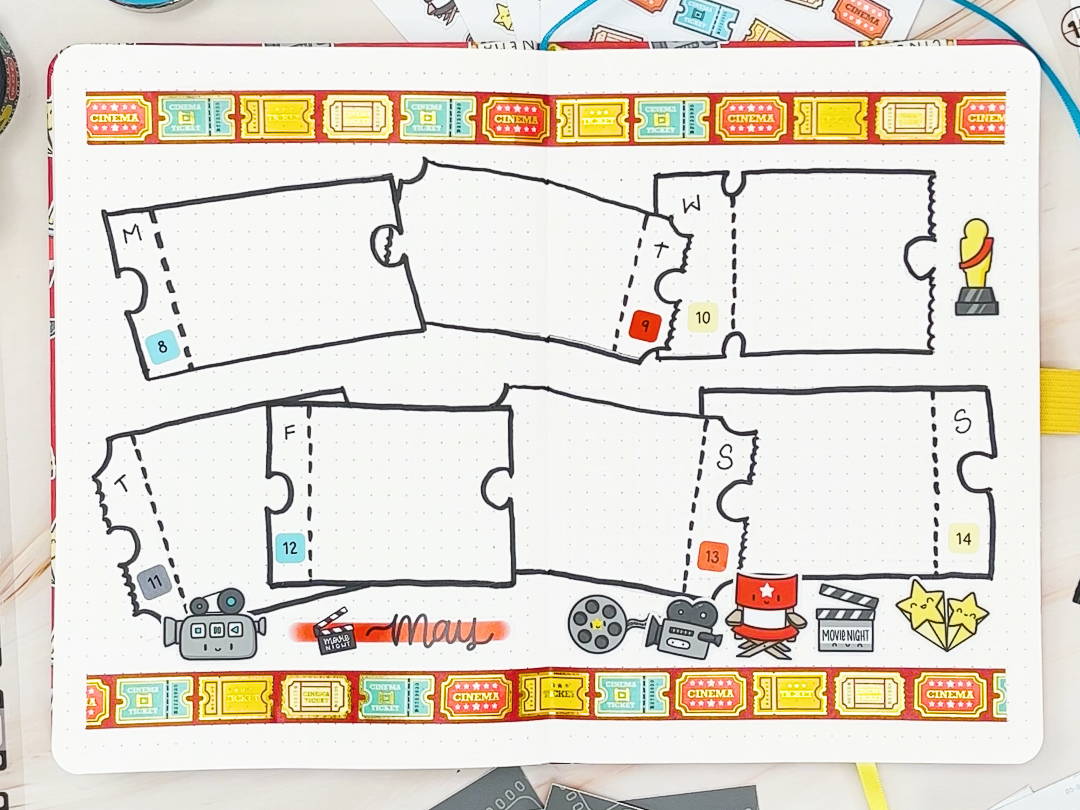 Here is a weekly spread tutorial with our Movie Night theme - Read on to find out how easy it is to set up a journal page with our stickers!
Mechanical pencil

Black marker

Black felt tip pen
These materials were what I used for reference, but you may use any supplies you have on hand :)
Did you ever collect ticket stubs? I always did when I went to the movies with loved ones or the first-day-first-show of a long awaited blockbuster. Looking back at them makes me reminiscent of good old times. 
These tickets are my inspiration for this weekly spread. 
Let's begin by sketching the layout with a pencil. Start with rectangular boxes for each of the days. You can have them overlap or separate from each other and even add extra tickets for notes or to-do lists. 
I want to have the tickets overlapping and strewn across to make it look a bit different. To do this draw some of them in different sizes, tilted, longer or shorter. When you are happy with where all the tickets are - it's time to add details!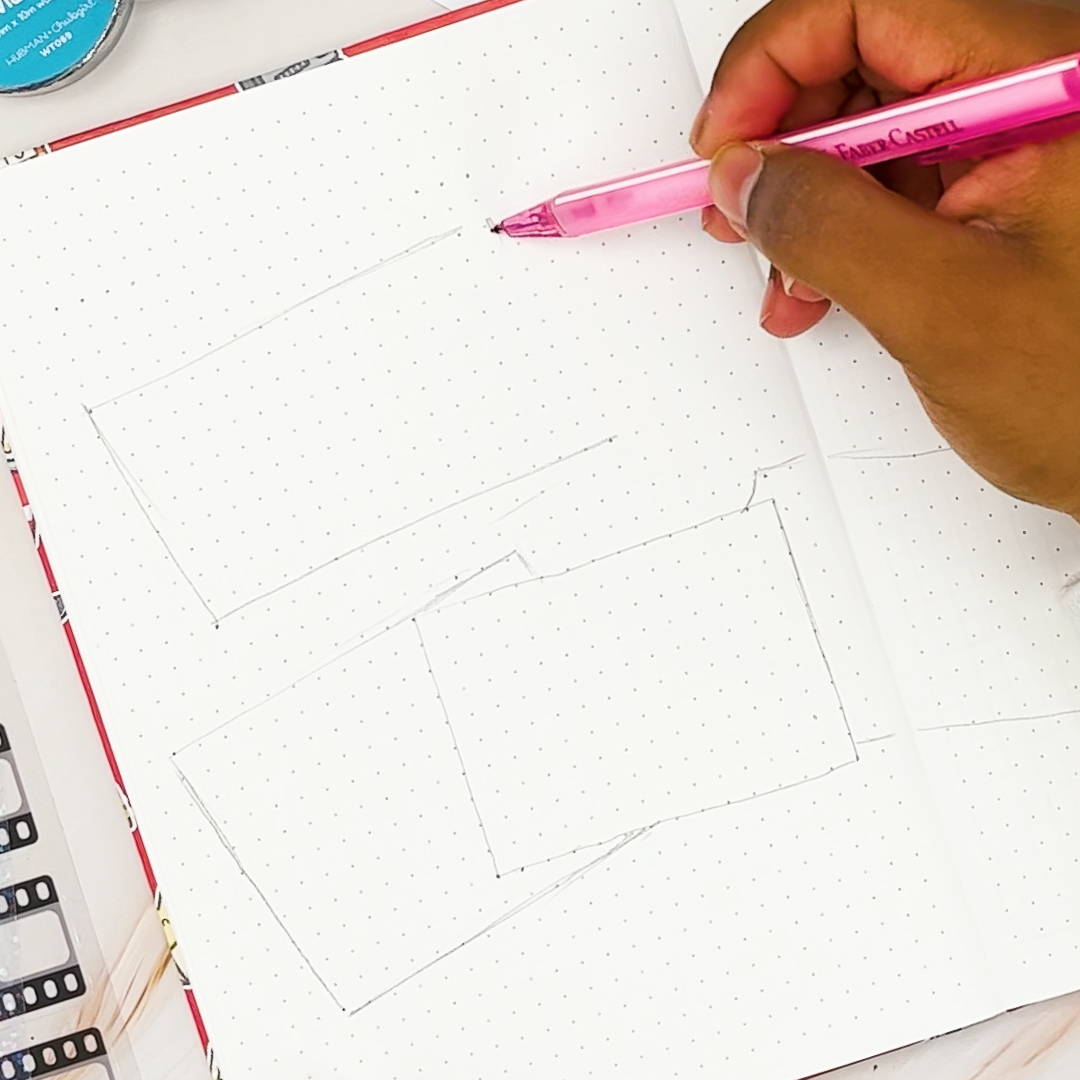 Dotted lines, torn edges and curves can turn simple rectangles into tickets! Feel free to add them wherever you like and once everything is in place we can go over it with a black marker. 
Don't forget to erase the pencil lines once the marker is dry!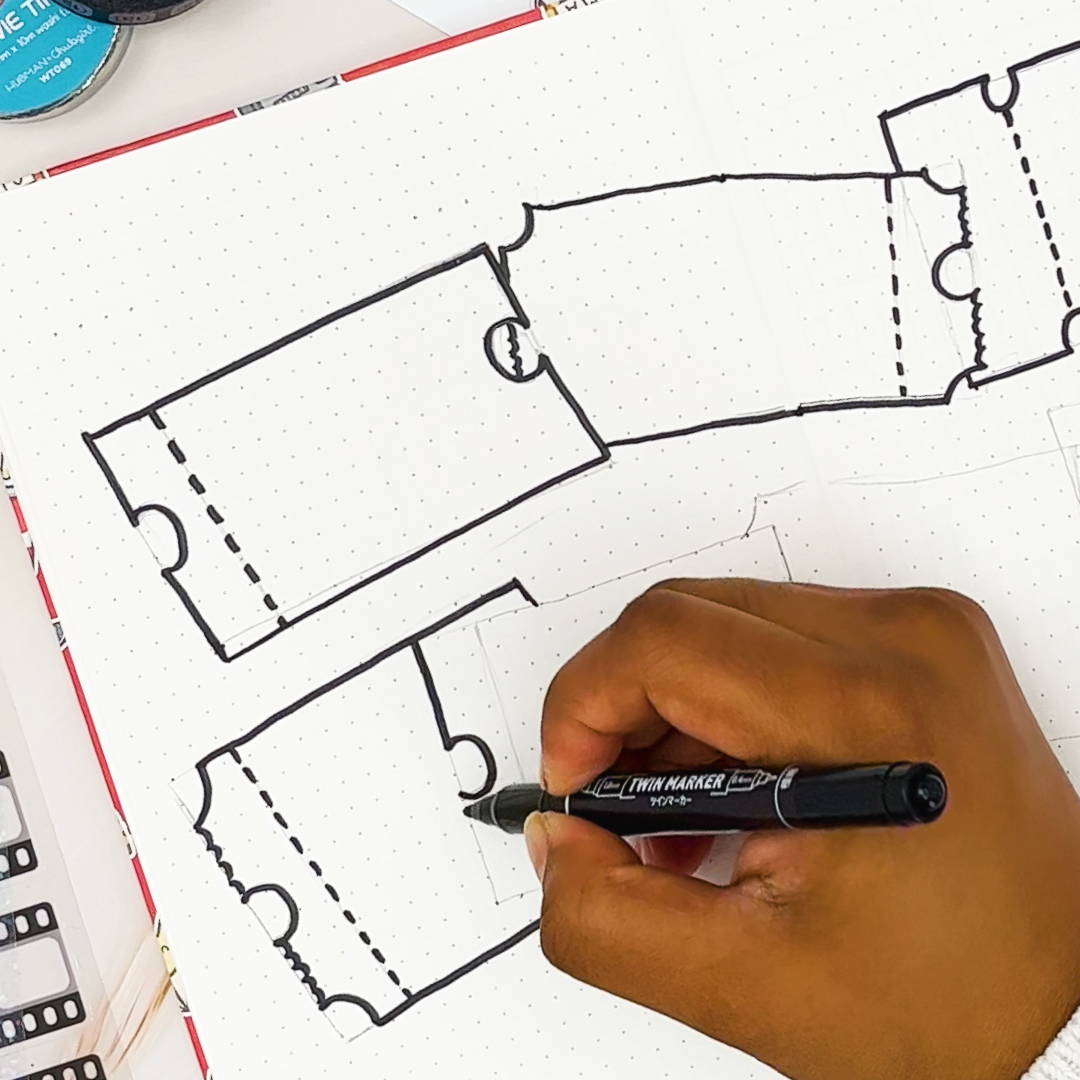 Next, I'm writing down the days with a pen but you can always use the Journaling set to add the dates and month.
There is still a ton of space at the top and bottom of the spread so let's line it with some Washi Tape. We have just the right one for this spread… The Movie Tickets Washi Tape!
To finish up the spread, let's splurge on stickers!! Fill up any empty spots with stickers and we're all done!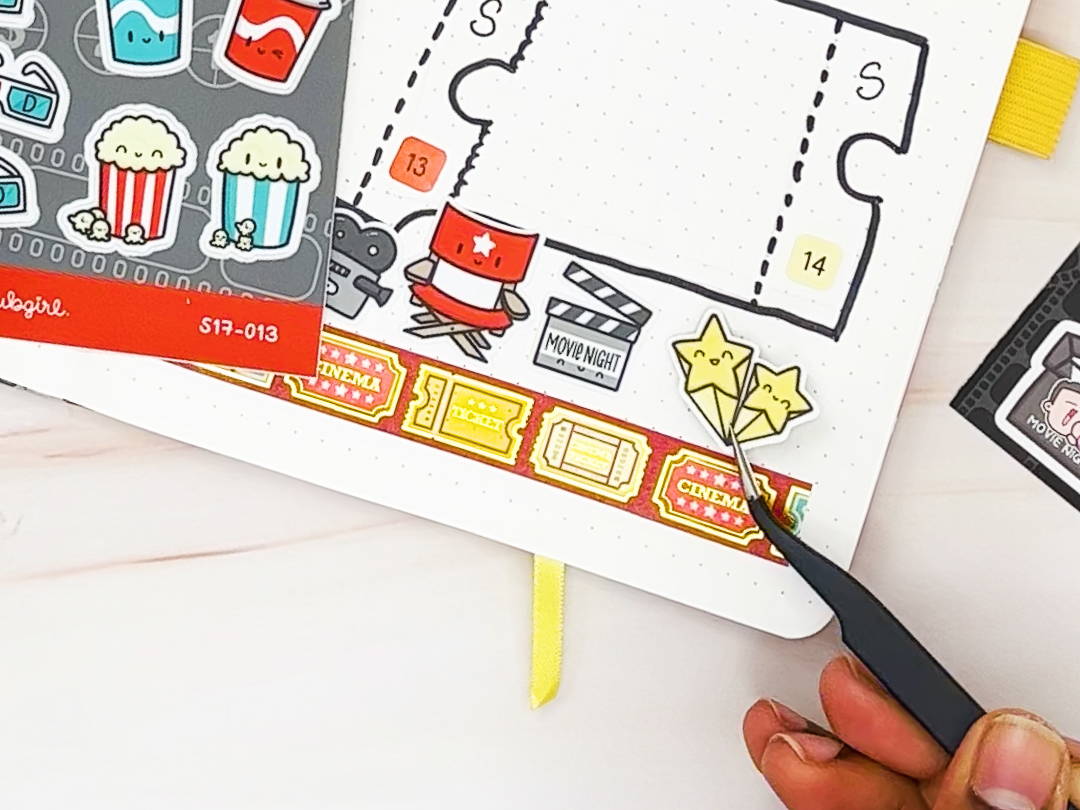 Here is the finished spread!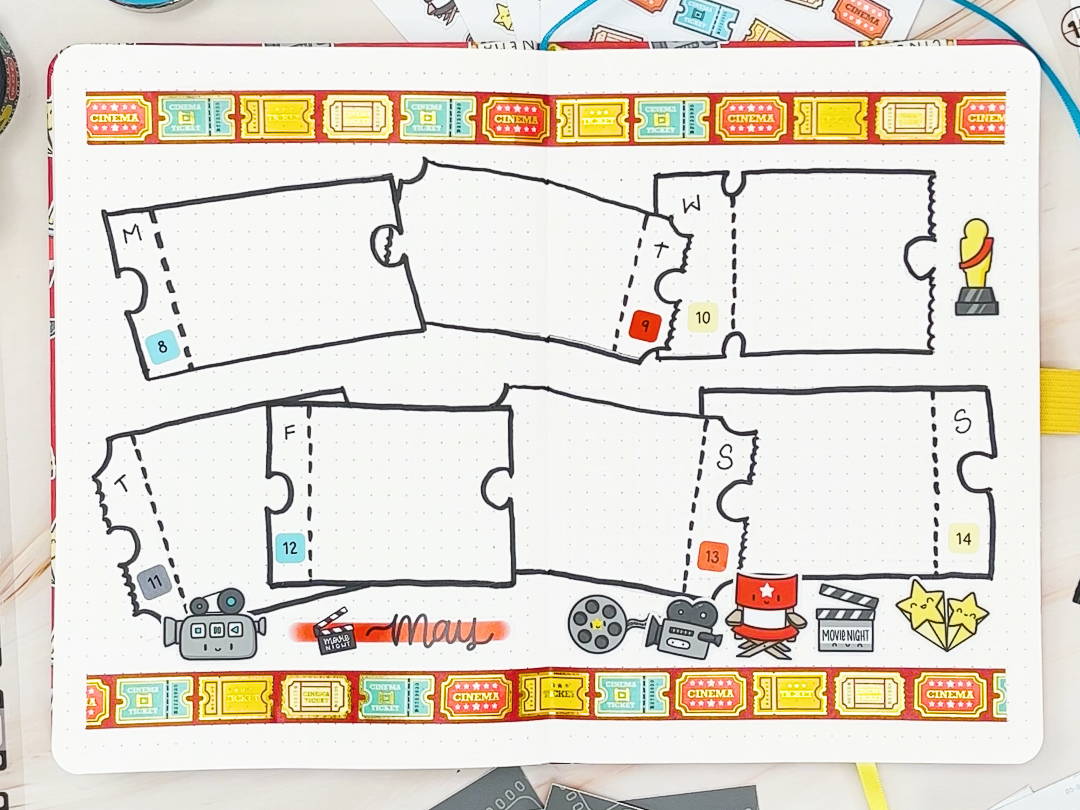 We have added a link to the Movie Night Collection to get everything you need to make this spread. Subscribe to our monthly Journal subscription to get cute stickers like these mailed to you every month and feel free to come back here for inspiration or tutorials for your spreads! Happy journalling!
Bonus! - Use code JOURNAL and get your subscription at 10$ for your first month plus you get a free starter journal to kick off with!
We will be posting more tutorials here soon, so follow us on Instagram @hubmanchubgirl.store for updates. Thanks everyone and I hope you find these helpful!
For more inspiration on these spreads and more, click on the link below :)
Here's everything you need to make this spread and much more!