Here is a mood tracker tutorial with our Movie Night theme - Read on to find out how easy it is to set up a journal page with our stickers!
Black marker

Staedtler HB pencil

Muji gel pen
Pentel brush pen
These materials were what I used for reference, but you may use any supplies you have on hand :)
I love playing Tetris, it is so relaxing and fun! So let's make a mood tracker inspired by this game!
To start off let's decide on a layout. Tetris pieces have four squares arranged in different ways to make various shapes. So let's use these to track our moods. Since these are small enough to fit on one side of the spread, I am using the other side as a title page for the tracker. Feel free to divide up the page in different ways to fit all the sections you need!
Let's sketch out the title page first. I'm drawing an arcade unit where we can add the title on the screen. You can also switch this up for a phone screen, a computer, gameboy, etc. It doesn't have to be perfect, you can also start with a pencil before going over it with a pen.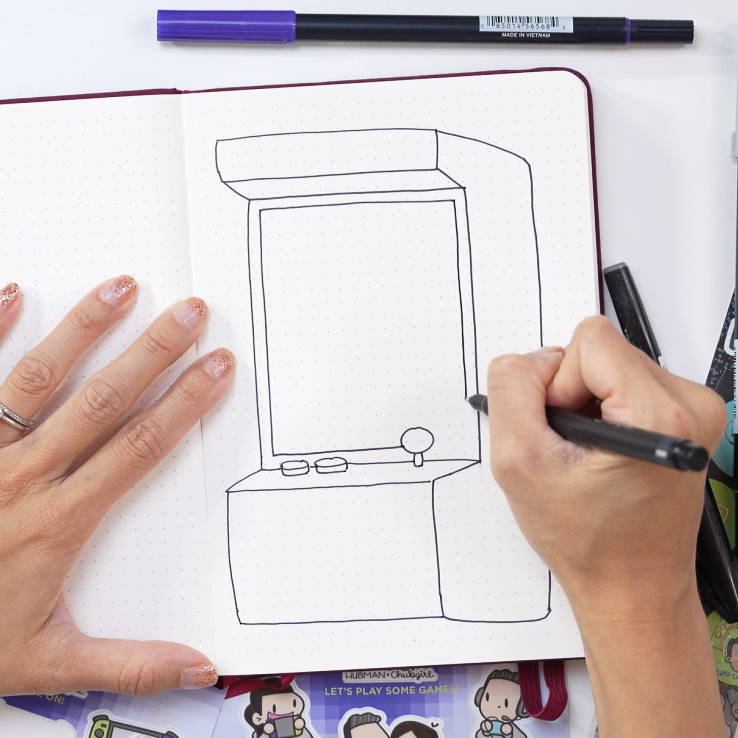 Moving on to the left side, draw a line at the bottom as a baseline where all the Tetris pieces stack up. If you're not sure what shapes to use, you can use the picture below as an example. 
Let's try to make it look like a game is in play. For the first few rows draw them with no gaps where all the pieces fit together. At the fourth or fifth row, let's leave some gaps in the line. When we get midway through the page, let's make a count of the number of pieces drawn already before adding more, just to make sure we have 30 pieces for each of the days.
Finally, let's draw the remaining pieces starting at the top as if they are falling.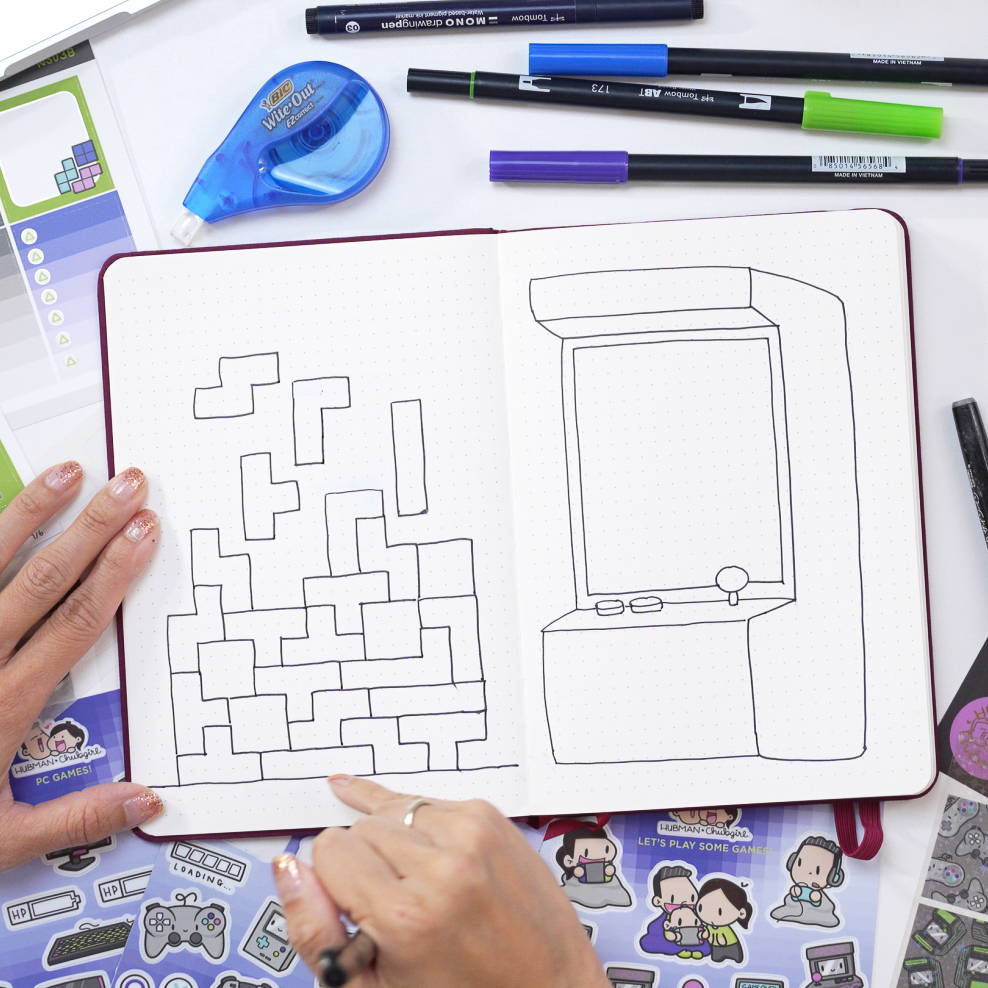 Once all the pieces are drawn, use a thinner pen to divide up the shapes into smaller squares.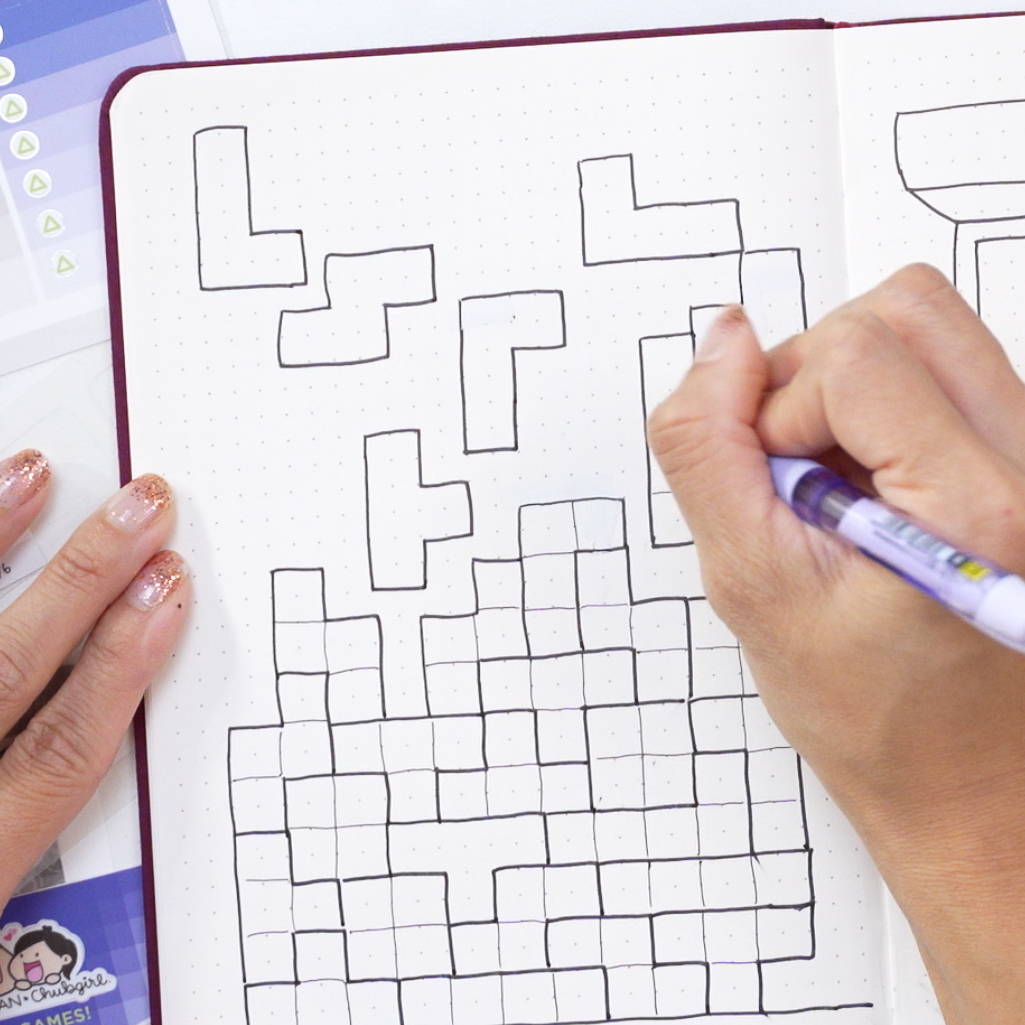 Using the same pen, number all the shapes so we know which shape needs to be filed for each day.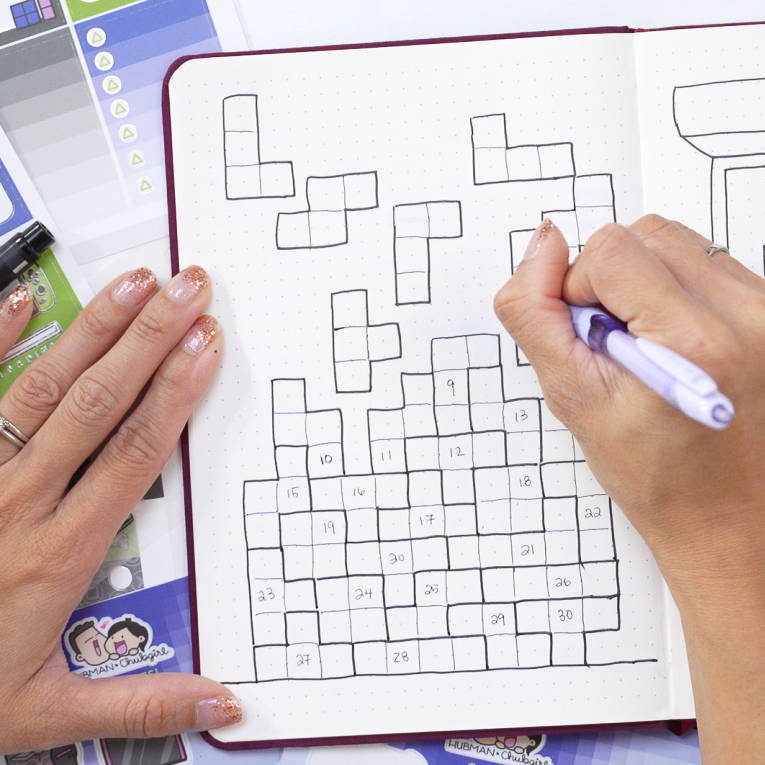 Going back to the arcade unit, I'm adding some Tetris stickers to make it look like a live game. Instead, you can draw these to use as a key for the tracker.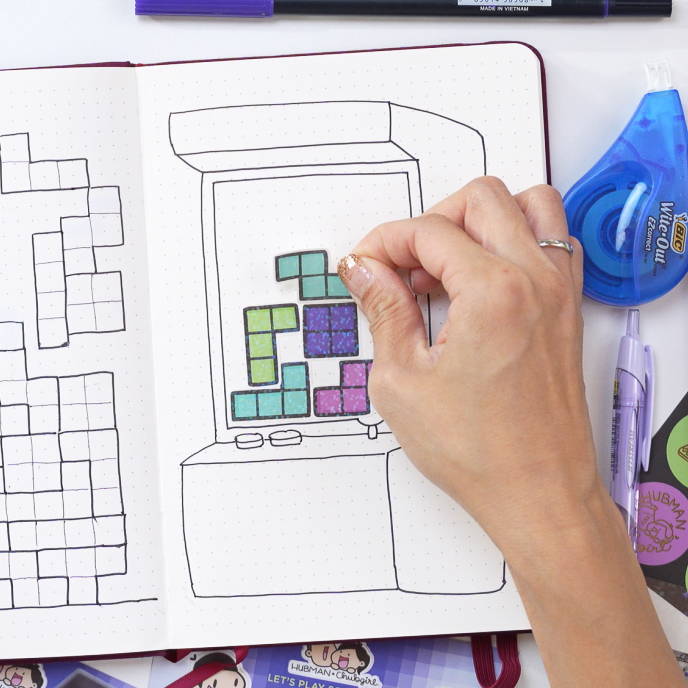 Next, let's write down the title and the month.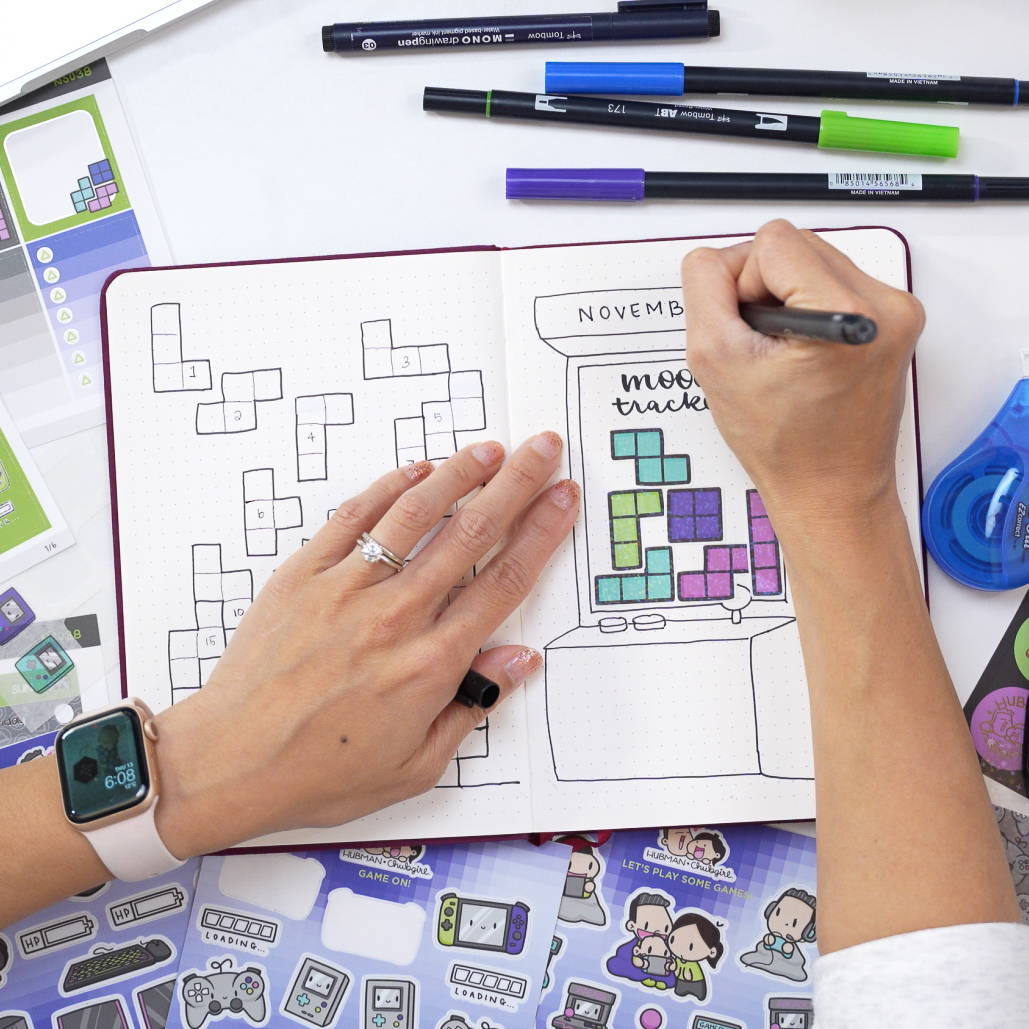 Voila! You're all set to track your moods for November!
We have added a link to the Gaming Collection to get everything you need to make this spread. Subscribe to our monthly Journal subscription to get cute stickers like these mailed to you every month and feel free to come back here for inspiration or tutorials for your spreads! Happy journalling!
Bonus! - Use code JOURNAL and get your subscription at 10$ for your first month plus you get a free starter journal to kick off with!
We will be posting more tutorials here soon, so follow us on Instagram @hubmanchubgirl.store for updates. Thanks everyone and I hope you find these helpful!
For more inspiration on these spreads and more, click on the link below :)
Here's everything you need to make this spread and much more!