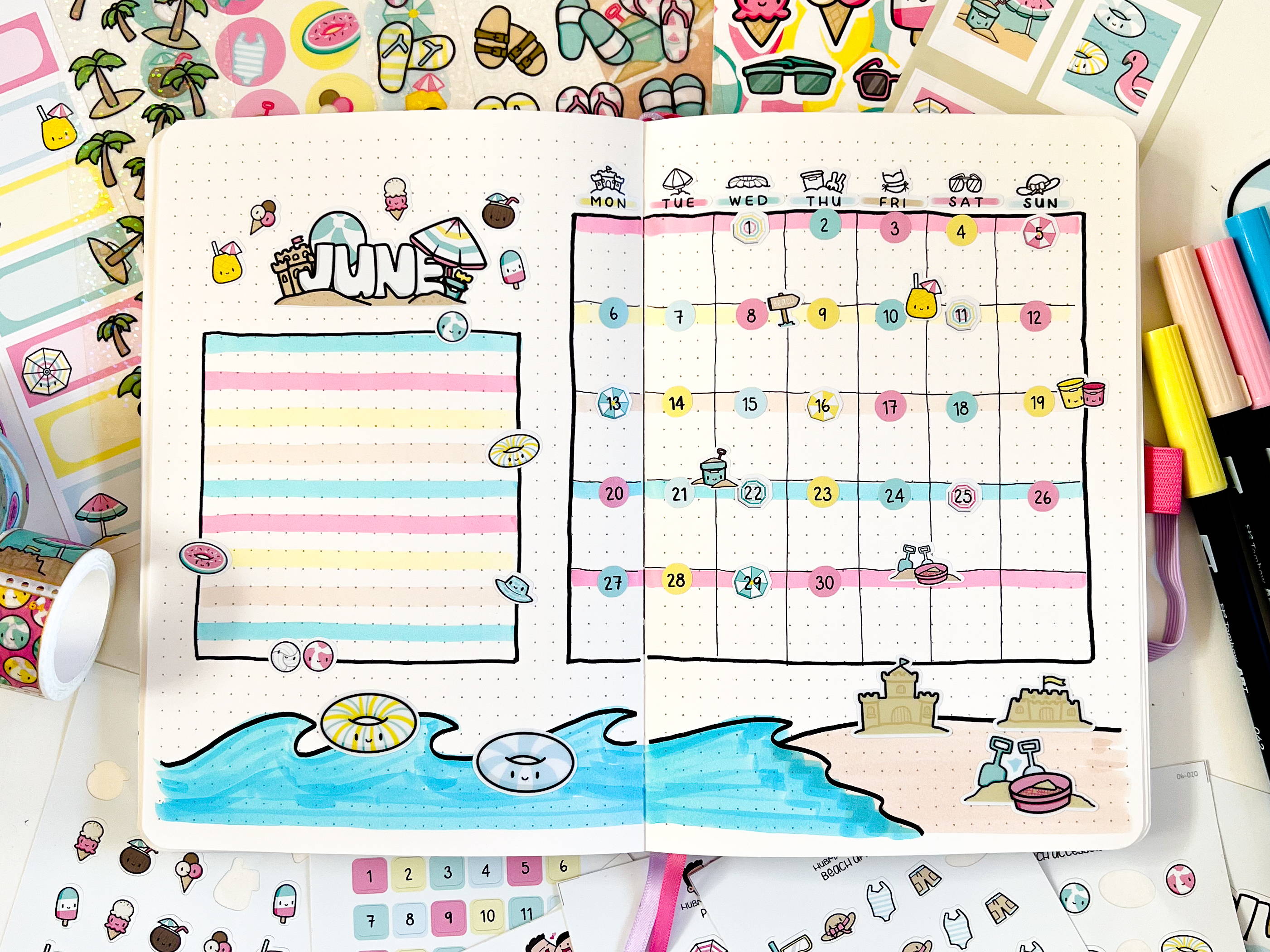 Here is a monthly spread tutorial with our Beach Time theme - Read on to find out how easy it is to set up a journal page with our stickers!
Beach Time collection
Tombow brush pens: Beach
Black Marker
These materials were what I used for reference, but you may use any supplies you have on hand :)
It's been a long long winter and I cannot wait to go to the beach and soak in the sun! My early excitement had me working on this summery spread right away!
To begin, choose a layout and the elements you want on your monthly spread like trackers, notes, lists, etc. I chose to have a note section along with my monthly grid. Next choose where you want to place them before inking them in.
The key element to making this spread feel like summer was to draw a beach scenery! So I added some sea and sand at the bottom of the page. I coloured them in with a light blue and brown brush pen before going over it with a black marker for a neat finish. Feel free to draw the sea any way you like - it could be in a corner or you could go into beautiful details with the waves too!
For the monthly grid I highlighted the top of each row using the beach time brush pens and went around it with a black marker. I used a Muji pen to divide up the columns and the grid is all done.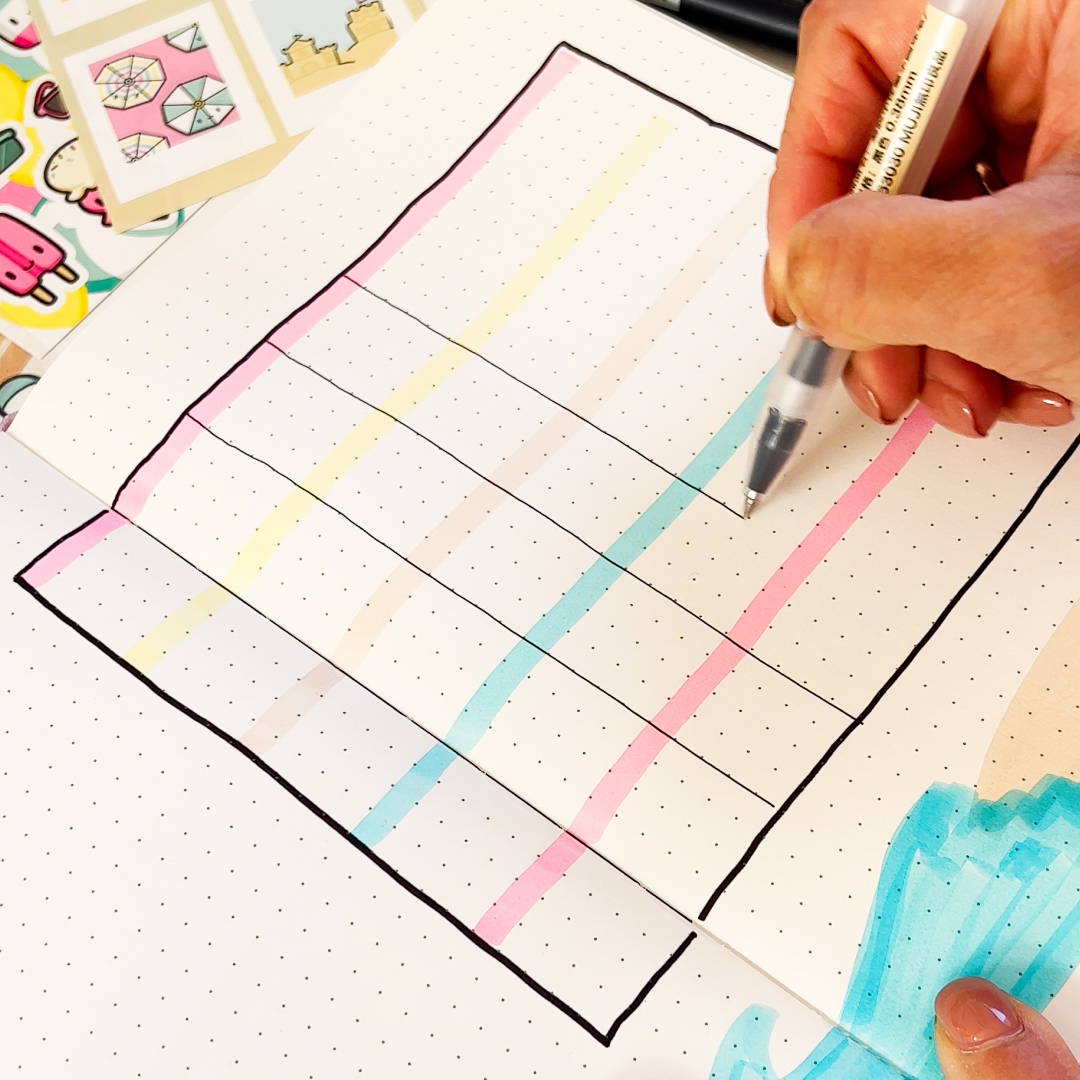 Next let's set up the note section by simply highlighting alternate lines using brush pens and outlining it with a black marker. Feel free to use this design for any section you like!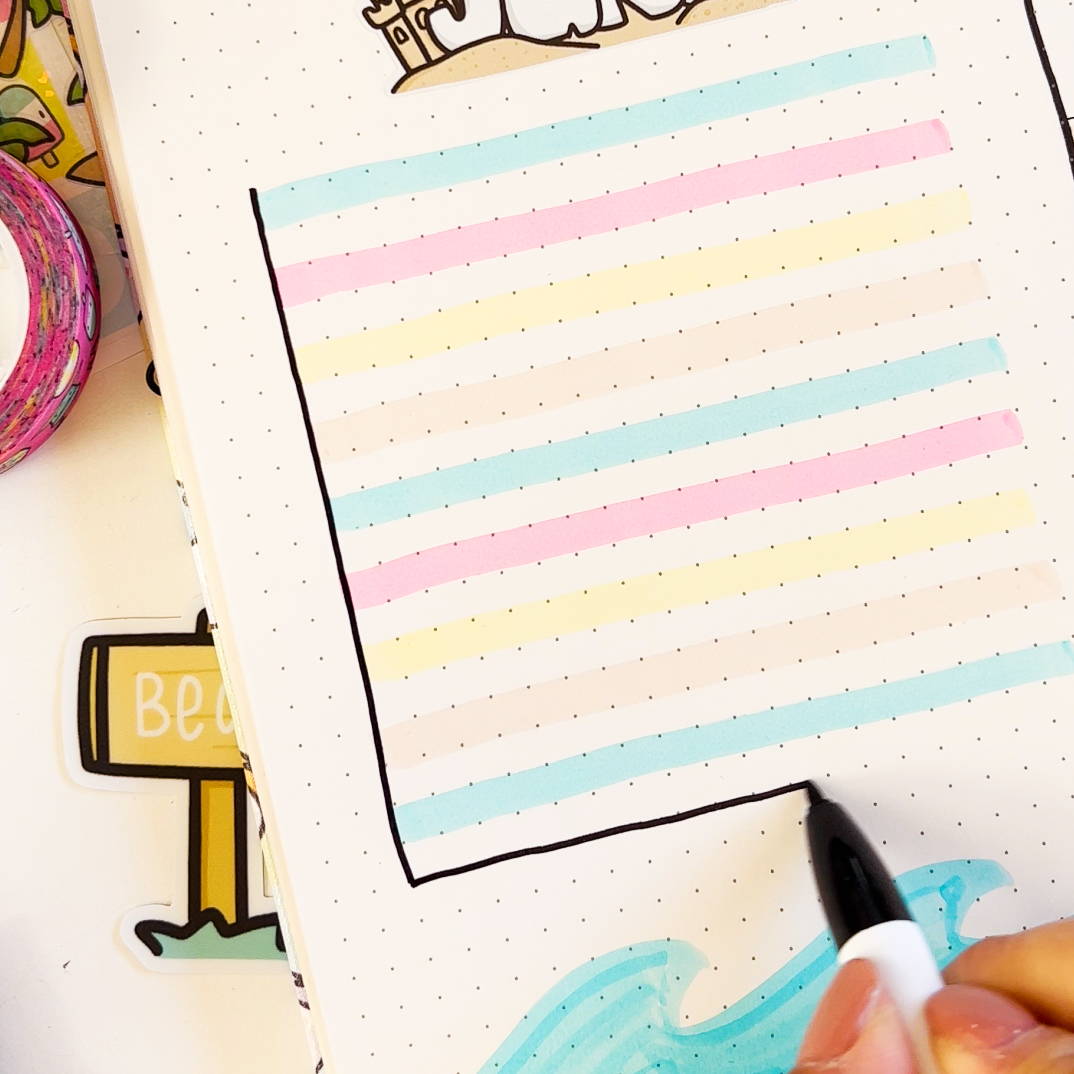 To complete the spread let's use the journaling set and add our dates, days and month. Finally add stickers wherever there are empty spots and that's it! 
Our spread is complete!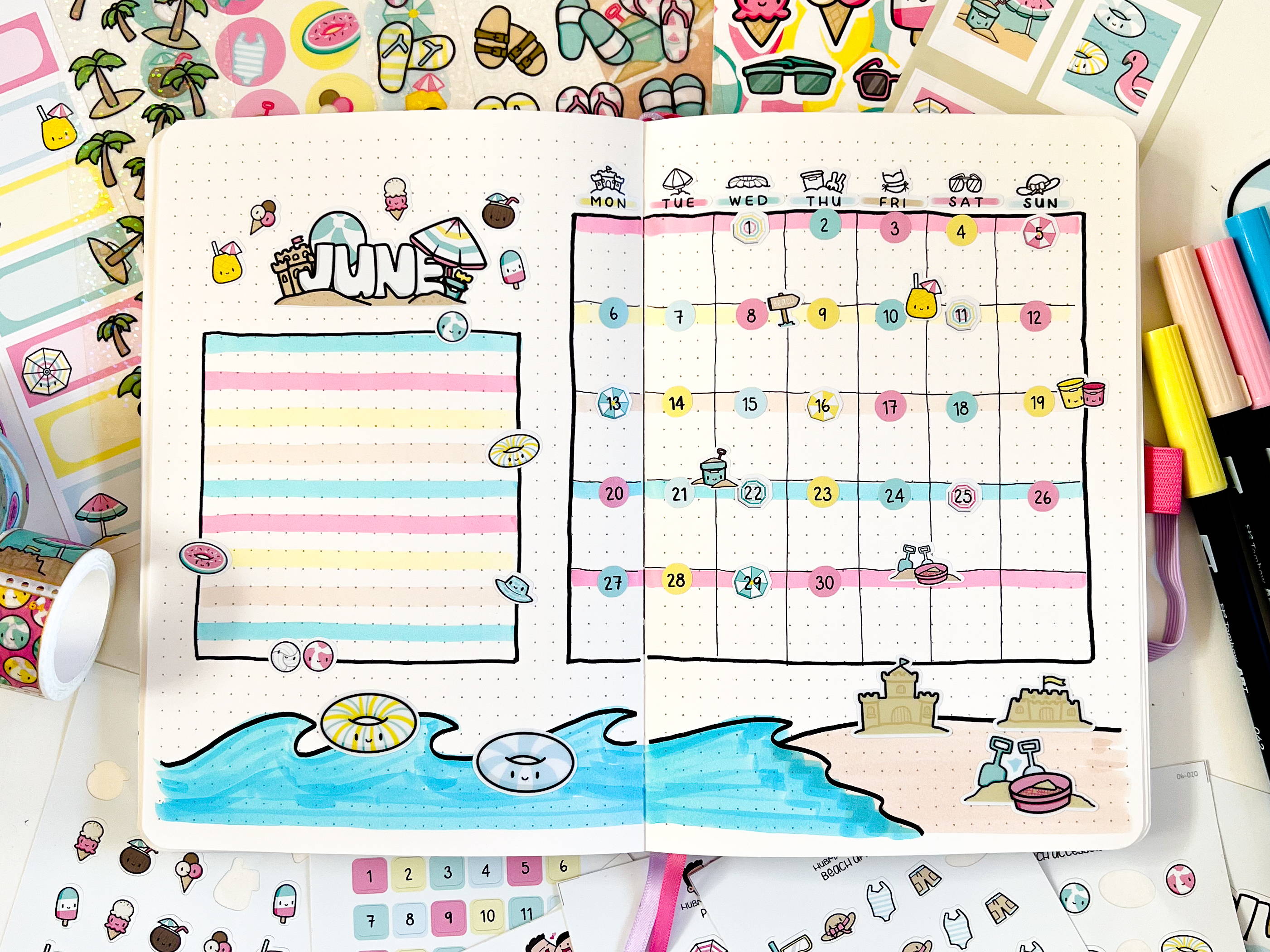 We have added a link to the Beach Time Collection to get everything you need to make this spread. Subscribe to our monthly Journal subscription to get cute stickers like these mailed to you every month and feel free to come back here for inspiration or tutorials for your spreads! Happy journalling!
Bonus! - Use code JOURNAL and get your subscription at 10$ for your first month plus you get a free starter journal to kick off with!
We will be posting more tutorials here soon, so follow us on Instagram @hubmanchubgirl.store for updates. Thanks everyone and I hope you find these helpful!
For more inspiration on these spreads and more, click on the link below :)
Here's everything you need to make this spread and much more!