Welcome to the Under the Sea blog tutorial - follow along to learn how to decorate your journal or planner just like mine!
I used everything from our Under the Sea box set and this month's subscription package to make these spreads. I also used:
Light pink brush pen (Tombow dual brush pen)

Light blue brush pen ( Tombow dual brush pen)

Green brush pen ( Tombow dual brush pen)

A ruler
We have added a link to the Under the sea box set below, and you still have time to join our journal subscription (Jan 24th) to receive this month's Under the Sea theme! (Only $10 for your first month!).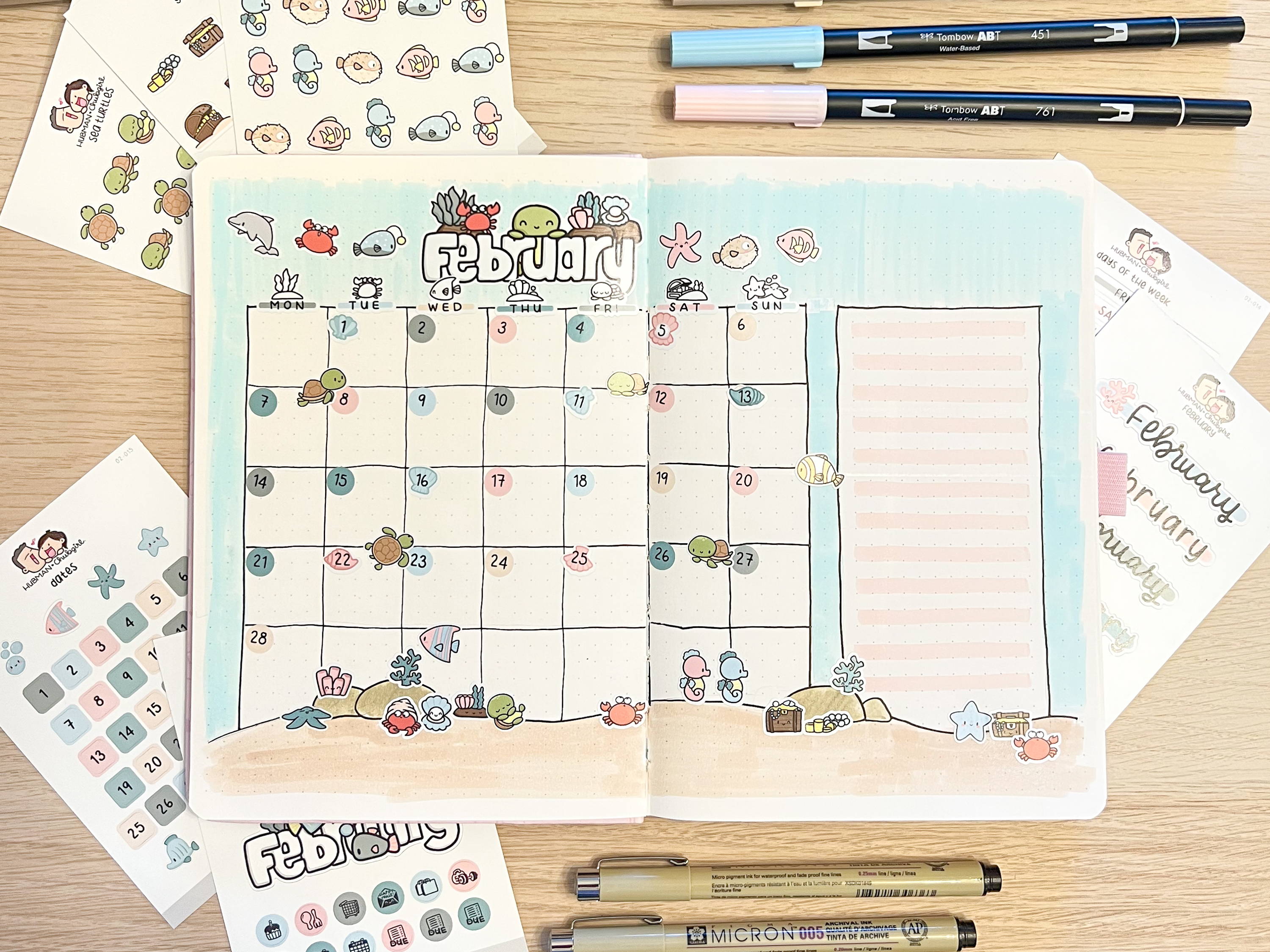 I wanted a unique background for my monthly 'Under the Sea' calendar, so I made my spread sit on the sandy ocean floor where sea creatures and hidden treasures lay!
I started by pencil sketching the whole layout and then going over with a pen.
As always my monthly grids are 5x5. Since the bottom of the grid goes into the sand I drew the sandy bottom of the sea first, before going over my grids so I knew exactly how much space was left.
Then I used light blue for the sea and light brown for the sand to color in the rest of the page.
The section on the right can be used for anything such as monthly goals, important tasks or dates - anything you want! I made the rectangle with a light pink brush pen to compliment the other colors, and drew in horitzontal strokes on alternate lines.
Time for stickers! Finish off the spread with our days of the week and numbers, and embelish it with lots of sea friends to make it fun!
We will be posting more Under the sea tutorials here soon, follow us on Instagram @hubmanchubgirl.store for updates. Thanks everyone and I hope you find these helpful!
For more tutorials click on the link below :)