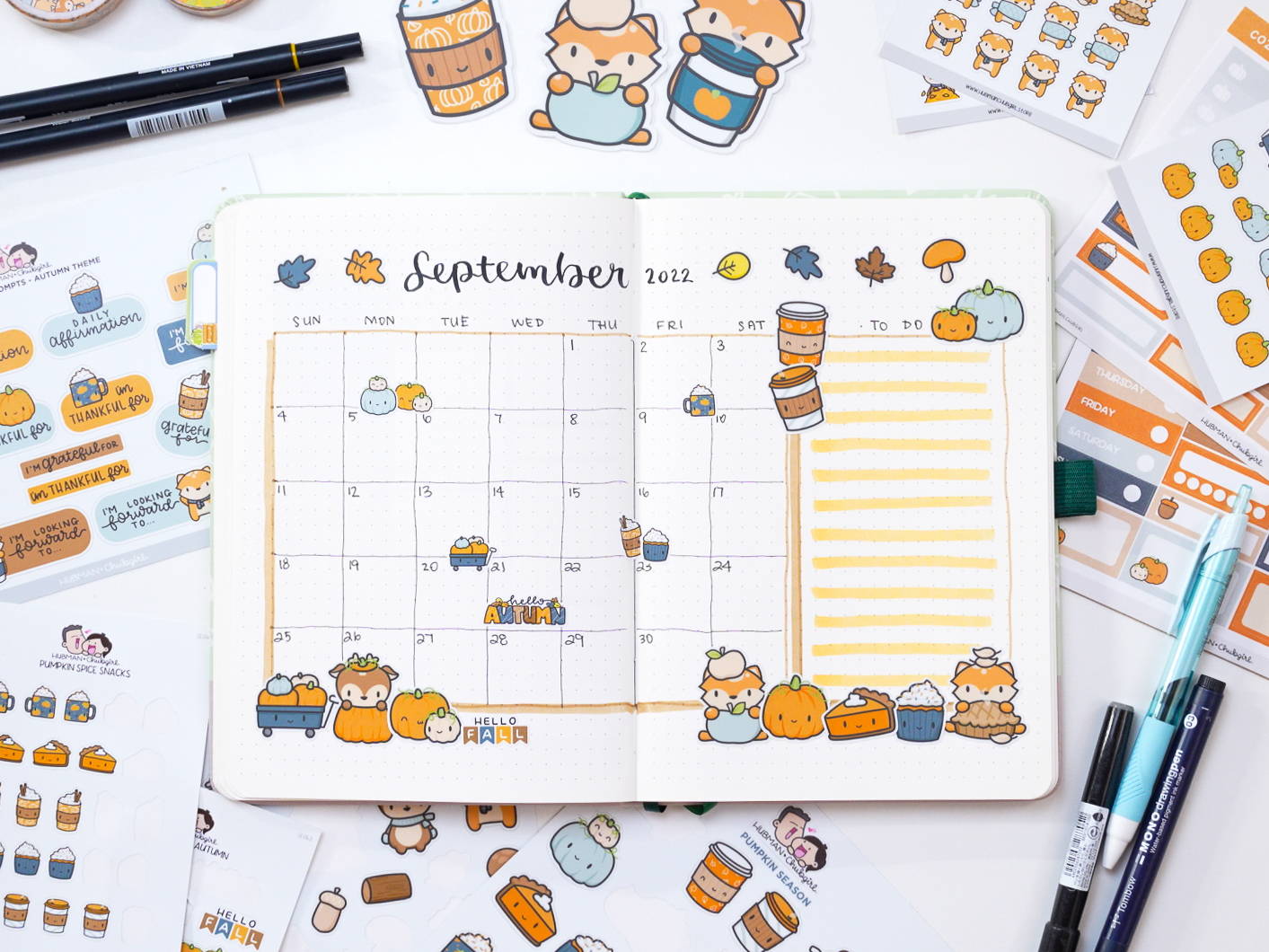 Here is a monthly spread tutorial with our Autumn Collection 2022 - Read on to find out how easy it is to set up a journal page with our stickers!
Light brown brush pen (Tombow dual brush pen)

Yellow brush pen (Tombow dual brush pen)

Staedtler HB pencil

Pentel Brush pen

Black Ball point pen
These materials were what I used for reference, but you may use any supplies you have on hand :)
Autumn is one of my favourite times of the year and the one thing I always look forward to is pumpkin spice lattes! So let's set up our journal to match the season!
To begin, let's decide on a layout and mark it with a pencil. I have a monthly grid with each box 5x5 dots in size, 5 rows and 7 columns wide. I also have a to-do list on the side. 
Once you're happy with your placements we can use a light brown tombow marker to outline everything. To add a little shadow, let's use a light brown brush pen to line the left and bottom of the boxes.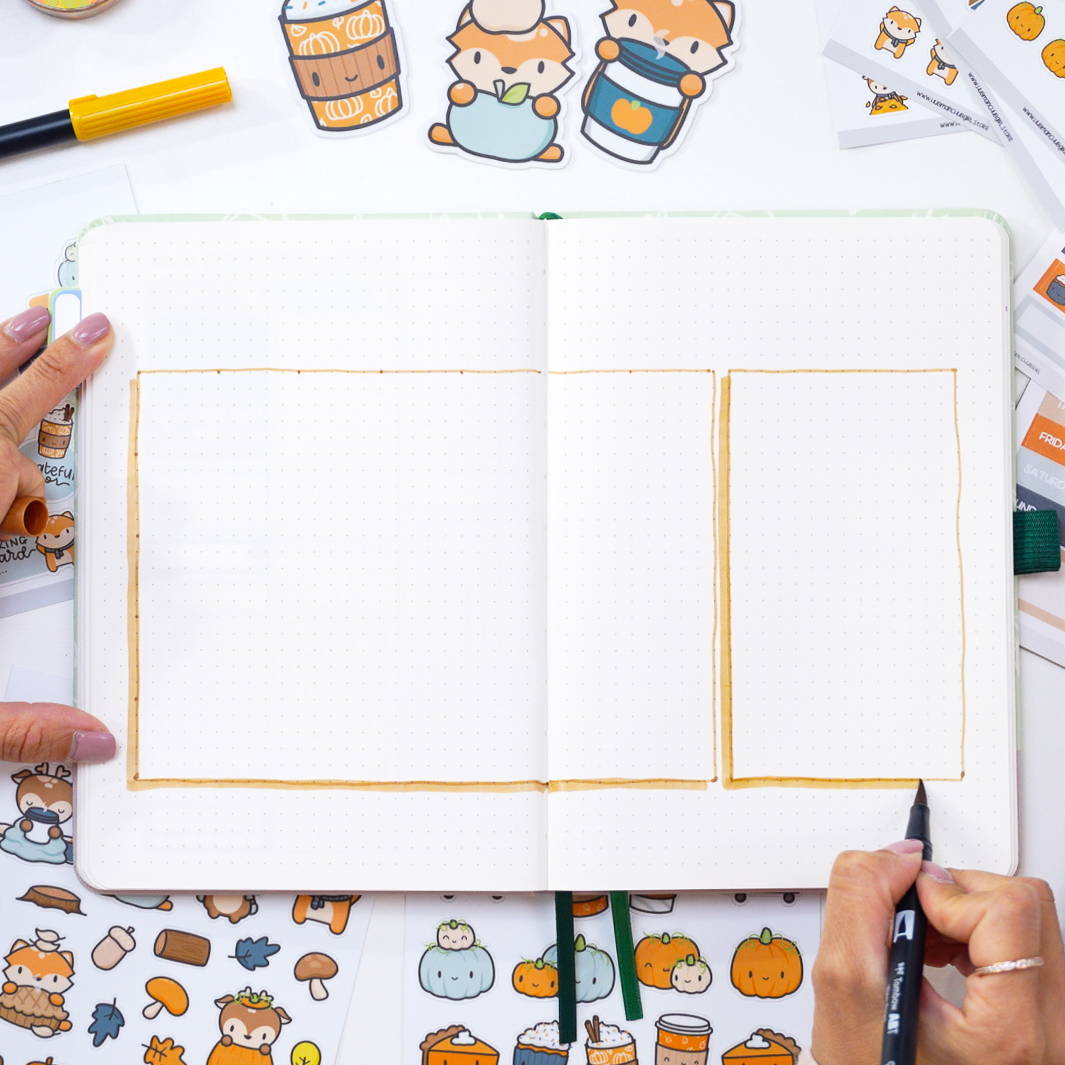 To fill in the to-do list, I'm highlighting alternate lines with a yellow brush pen. You can also add bullet points, boxes to check off or colour the whole thing as a way to make it stand out.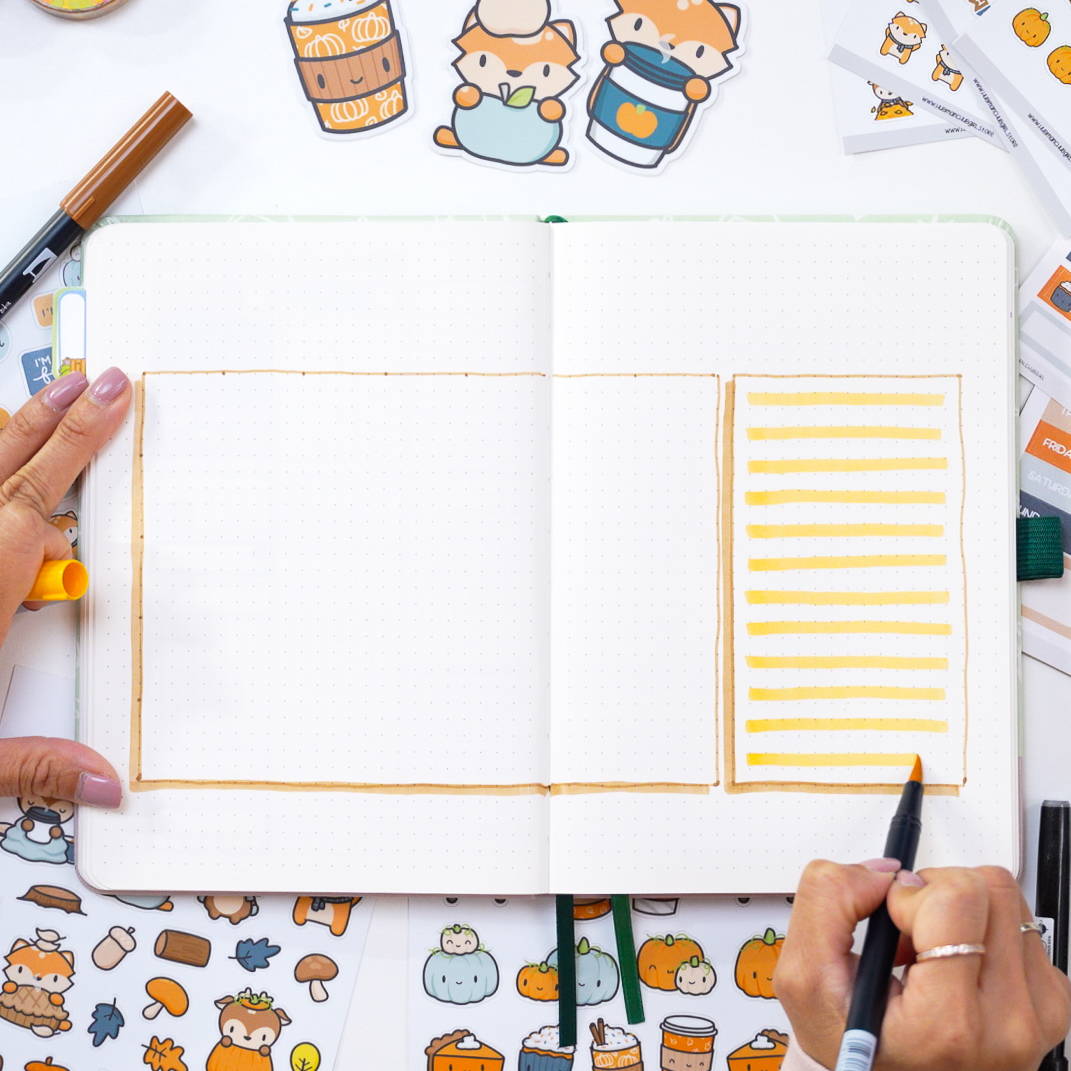 To separate the days in the monthly grid, I'm using a black ball point pen. Feel free to mix it up with a different pen or line pattern to make it yours!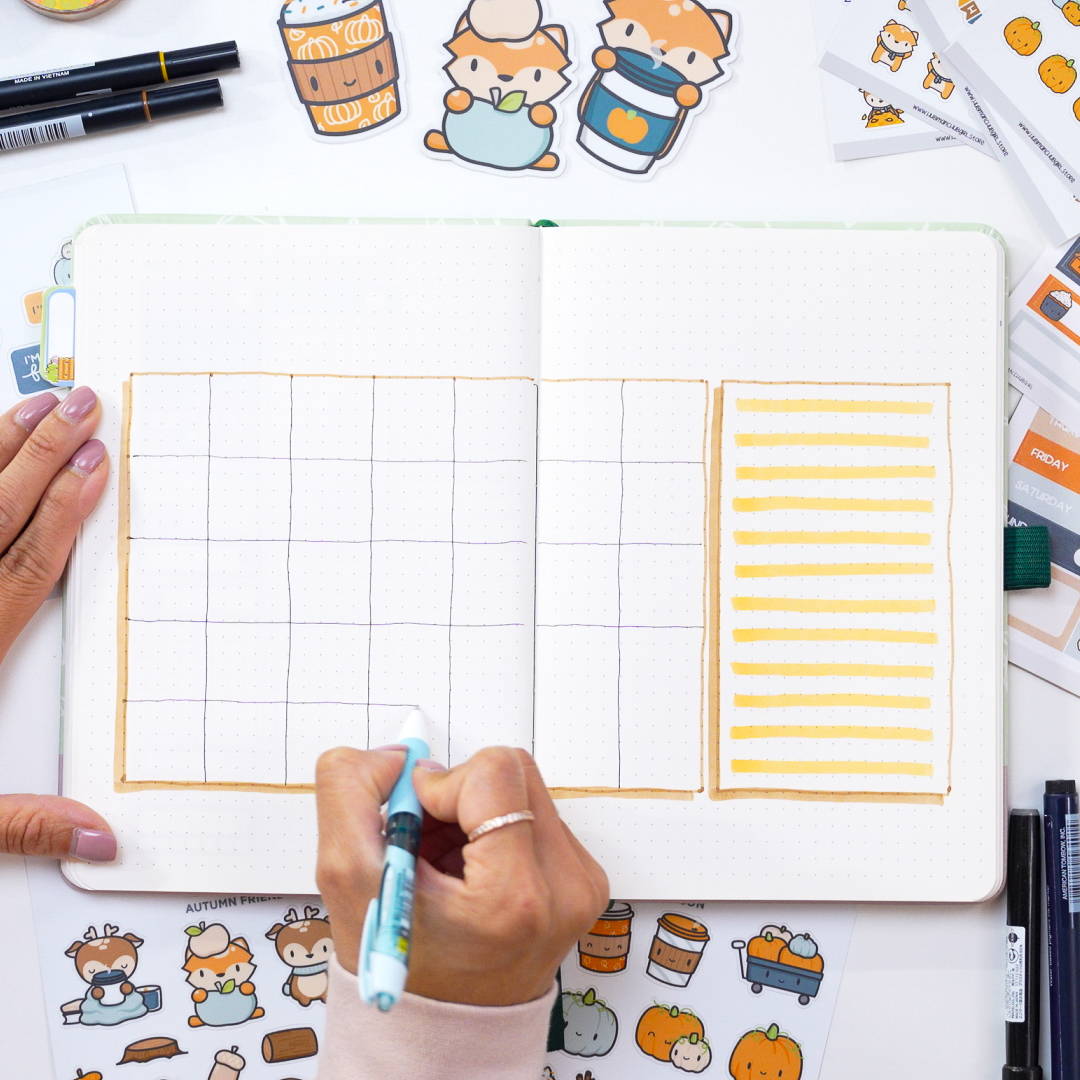 Using a thicker pen I'm adding the days at the top and a heading for the to-do list.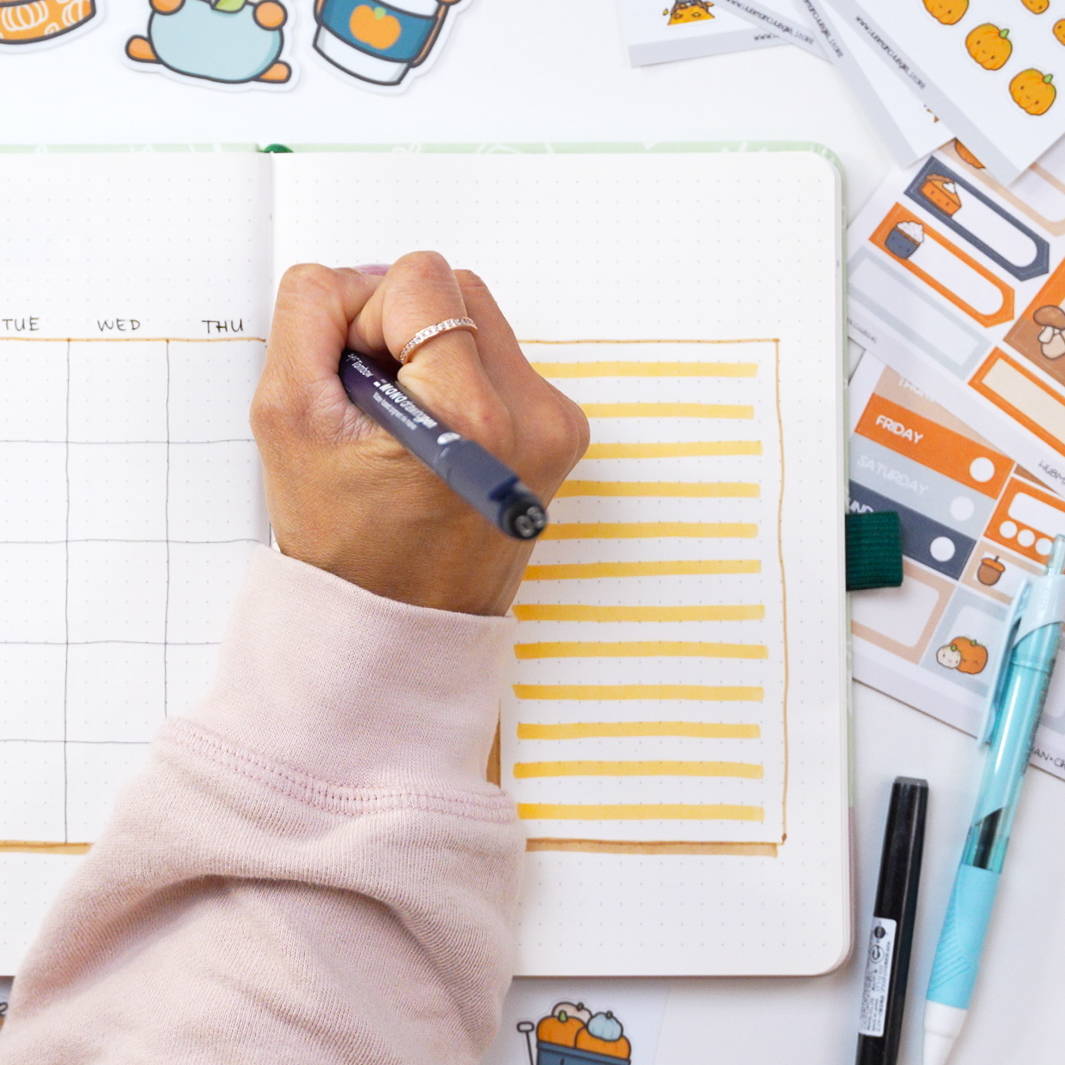 Next, let's add some stickers to decorate the spread and bring everything together.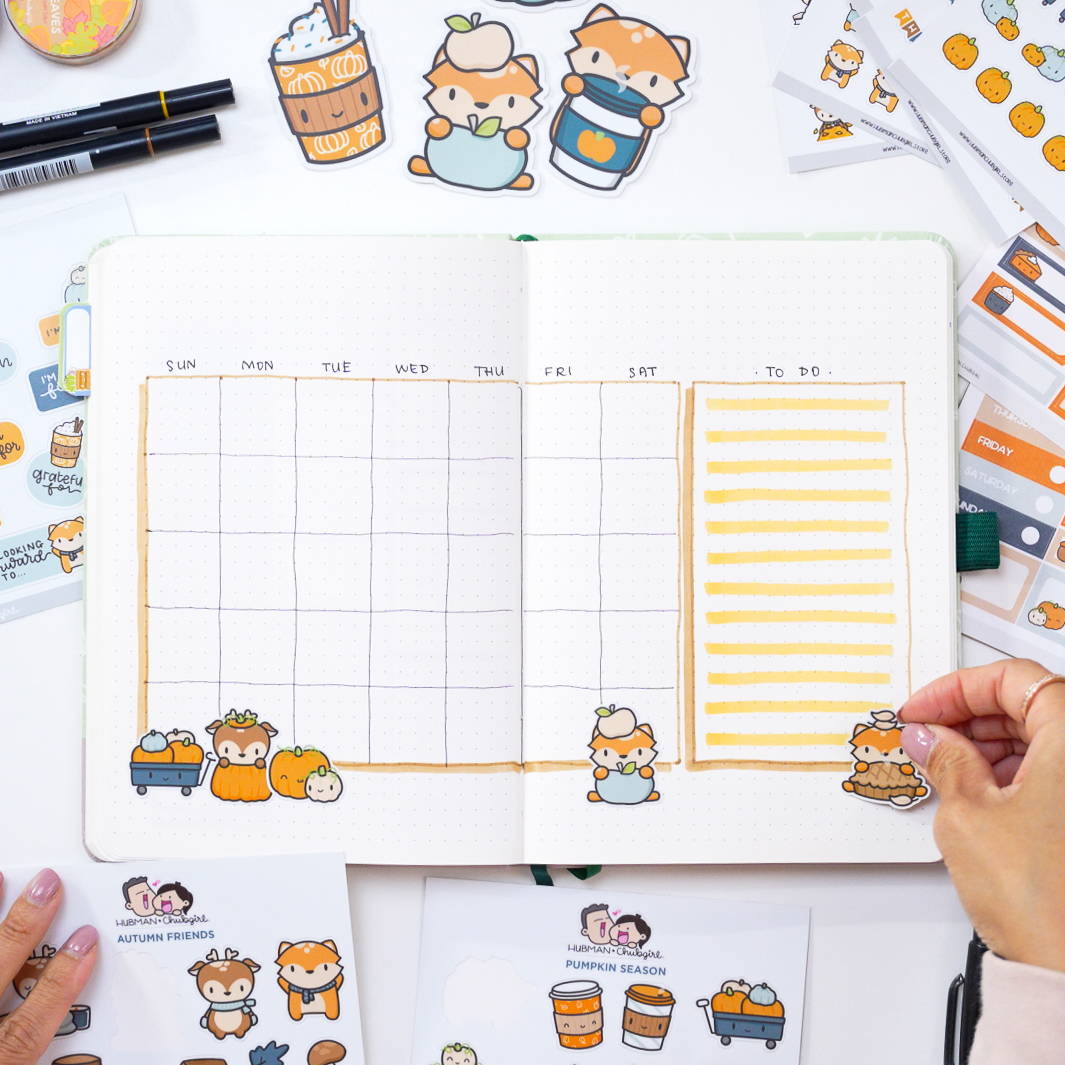 Before adding stickers at the top let's write out the monthly title. I'm using a brush pen for this, you can use any pen you like or even use the journaling pack.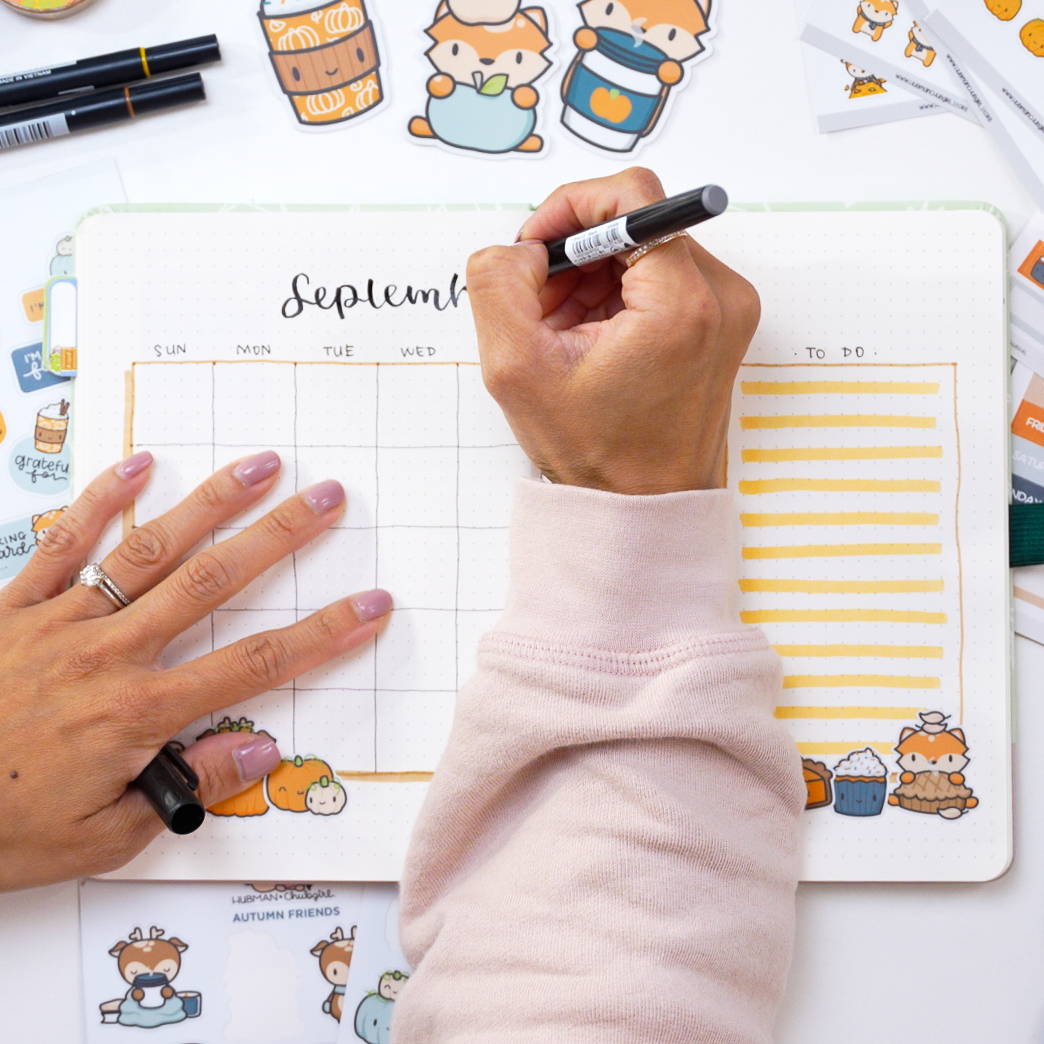 Next let's write out all the dates on the month.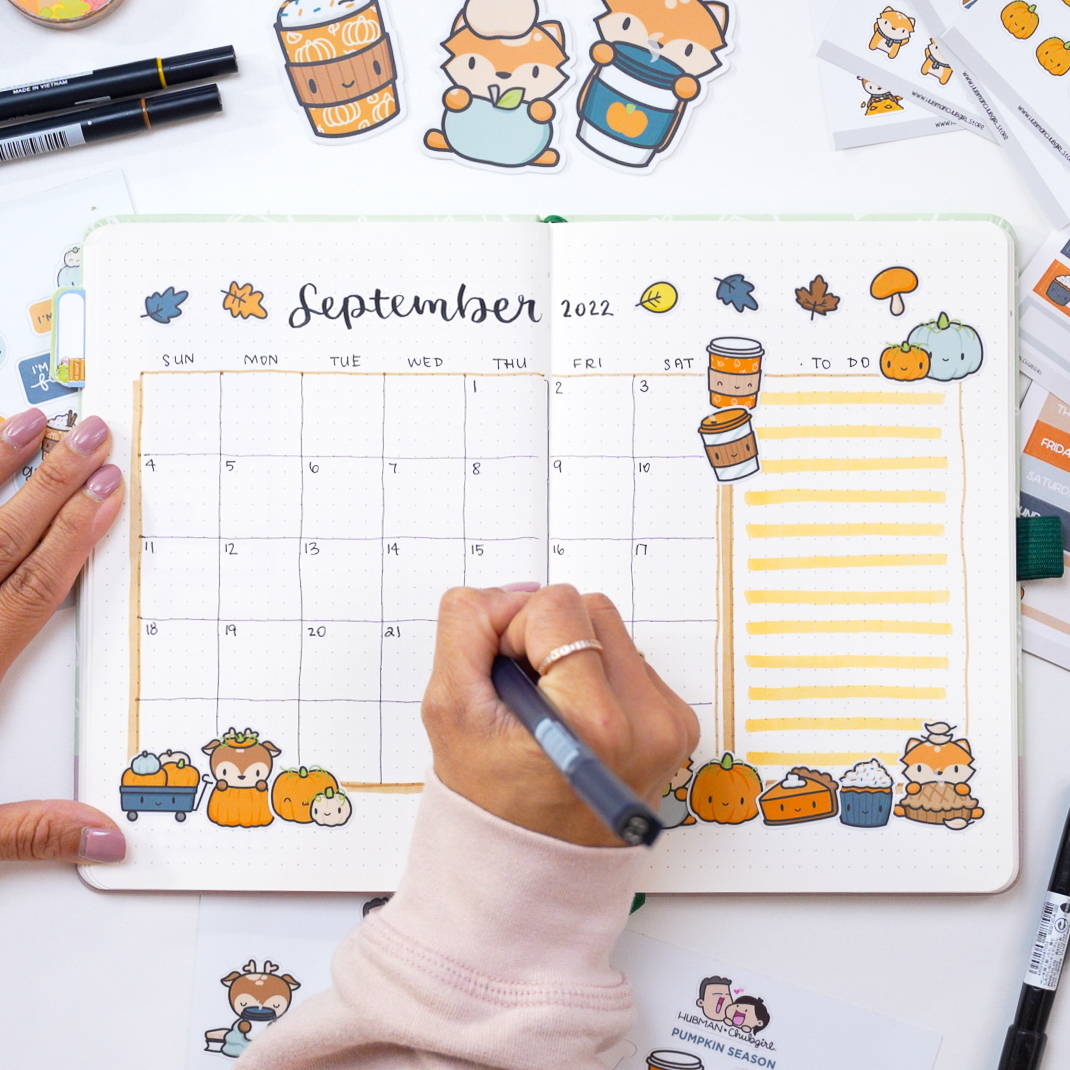 To finish up, let's add some stickers to fill in any gaps and the spread is all done!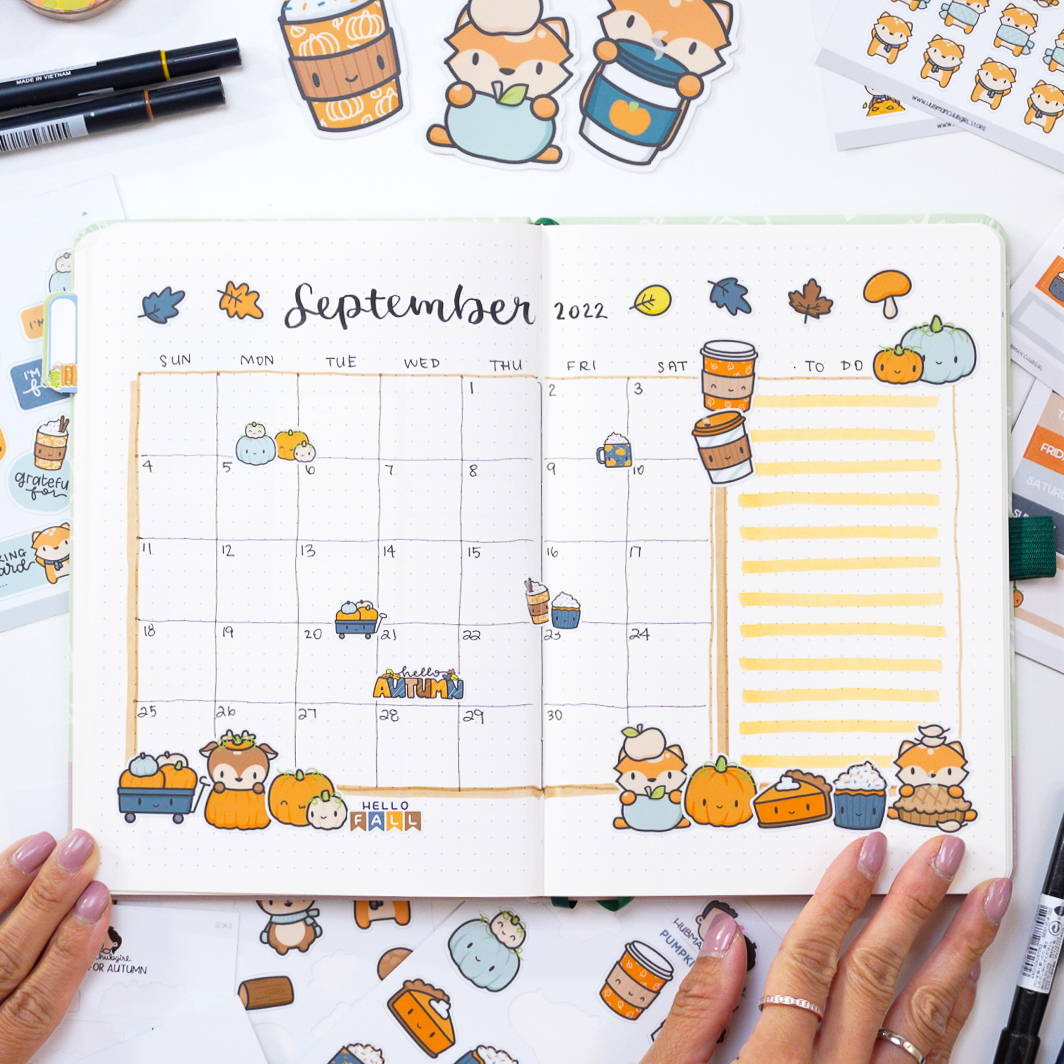 We have added a link to the Autumn Collection to get everything you need to make this spread. Subscribe to our monthly Journal subscription to get cute stickers like these mailed to you every month and feel free to come back here for inspiration or tutorials for your spreads! Happy journalling!
Bonus! - Use code JOURNAL and get your subscription at 10$ for your first month plus you get a free starter journal to kick off with!
We will be posting more tutorials here soon, so follow us on Instagram @hubmanchubgirl.store for updates. Thanks everyone and I hope you find these helpful!
For more inspiration on these spreads and more, click on the link below :)
Here's everything you need to make this spread and much more!